05 Feb 2014

WACC project strengthens communication rights in Bolivia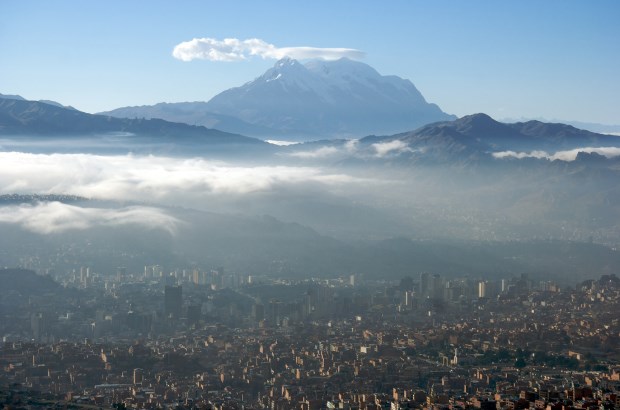 Skyline of La Paz, Bolivia.
---
A two-year WACC-coordinated project in Bolivia that concluded in 2013 used communication and information rights to help two historically marginalized groups – indigenous peoples and the disabled – access social services.
The project involved two of WACC's long-time partners in Bolivia, SECRAD (Servicio de Capacitación en Radio y TV para el Desarrollo) of the School of Communication of the Bolivian Catholic University San Pablo, and CECOPI (Centro de Educación y Comunicación para Comunidades y Pueblos Indígenas). It was supported financially by WACC and the Canadian International Development Agency (CIDA).
Working with indigenous Aymara and disability groups, "Building Communication Rights to Access Social Services" worked toward gaining better access to health, education, housing and employment services. The project also developed a communication rights index.
Aymara participants were women, men and youth in four locations — El Alto, Tiwanacu, Viacha and Pucurani. Disability organizations and individuals were in two locations — La Paz and El Alto.
Beneficiaries were trained in communication rights and their relationship to other human rights, and the links between those particular rights and the attainment of other rights, including women's rights and gender equality. They also learned about the function and role of media in influencing policy and decision-making, and about how to work positively with media. The communication rights index was developed as a tool for measuring the extent of communication rights in Bolivia in relation to the two groups of beneficiaries.
The project originated in previous work undertaken by WACC with both partners separately and which laid the foundations for this joint project. The indigenous people's component was the responsibility of CECOPI, while SECRAD was the group which worked with people with disabilities.
Final reports and further resources are available here.
The five resources available are in Spanish and consist of a training manual for community leaders (produced by CECOPI) and four booklets in the series "Communication and Disability: Towards social inclusion" (published by SECRAD).
The final report in English was produced by WACC and presented to CIDA and two final reports in Spanish were written by the two project partners and presented to WACC.