23 Jun 2016

WACC representative named to awards panel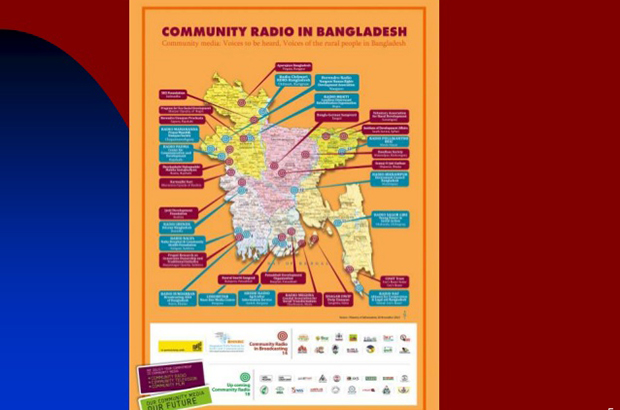 Bangladesh NGOs Network for Radio and Communication is a long-time WACC partner.
---
Ahm Bazlur Rahman has been named to the jury that will decide the Free Press Unlimited Newcomer of the Year in Journalism – Hans Verploeg Award, based in the Netherlands.
Rahman, who is based in Dhaka, Bangladesh, represents WACC corporate member Bangladesh NGOs Network for Radio and Communication, where he is the CEO. He is a media policy advocate and journalist.
The Newcomer of the Year and the Most Resilient Journalist awards are administered by Free Press Unlimited, an Amsterdam-based organization that "believes that objective information can be of life-and-death importance," according to its website. Free Press Unlimited helps local journalists in war zones and conflict areas to provide their audience with trustworthy news and information.
The Newcomer of the Year award recognizes talented new journalists who have put in a strong performance reporting the news. The nominee demonstrates exceptional commitment to press freedom and independent coverage and uses innovative methods to disseminate the information. He/she shows extraordinary dedication to journalism as a means to hold those in power accountable and to serve as a watchdog in the public interest. He/she shares stories that would otherwise be left untold.
The late Hans Verploeg, who died in 2010, devoted his working life to spreading and protecting free speech, nationally and internationally. He was for 25 years the secretary general of the Dutch Association of Journalists and was co-founder of the Foundation for Development Communication, which later became Free Voice, where he was president until his death in 2010.
As a member of the International Federation of Journalists, Verploeg was concerned with the safety of journalists in threatened areas. In 2012, he posthumously received the Prize of the Free Word awarded by the International Press Centre, Nieuwspoort, the Netherlands.
The winner of the Newcomer of the Year award will receive a media scholarship as well as an expenses–paid visit to Netherlands where the award will be conferred in person at the Free Press Award ceremony on Nov 2, 2016.
Rahman has more than 20 years' experience in leveraging community media and the right to communicate in order to create successful policy advocacy in Bangladesh in line with community media development. He is a founder of Bangladesh NGOs Network for Radio and Communication (BNNRC). BNNRC devoted entirely to Promote Community Media for Development (CM4D) and leads supports and advocates for the initiators to actively provide independent community broadcasting in Bangladesh.
Rahman is the first Bangladeshi community media journalist and media policy advocate to sit on the jury panel for the Newcomer of the Year award.