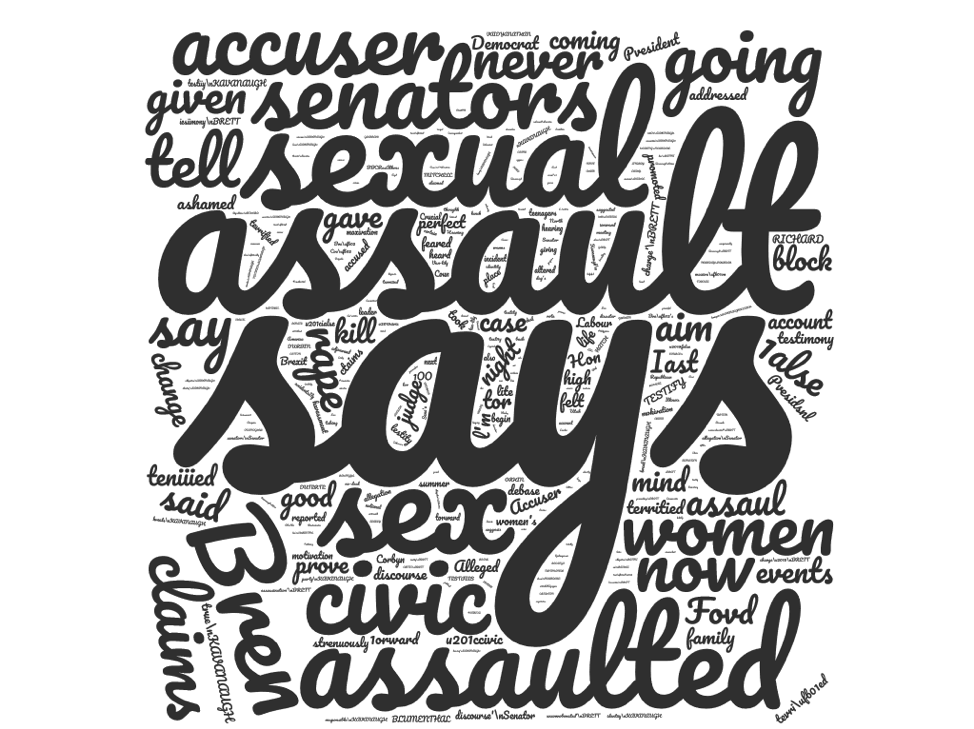 05 Nov 2018

When media, politics and sexual violence collide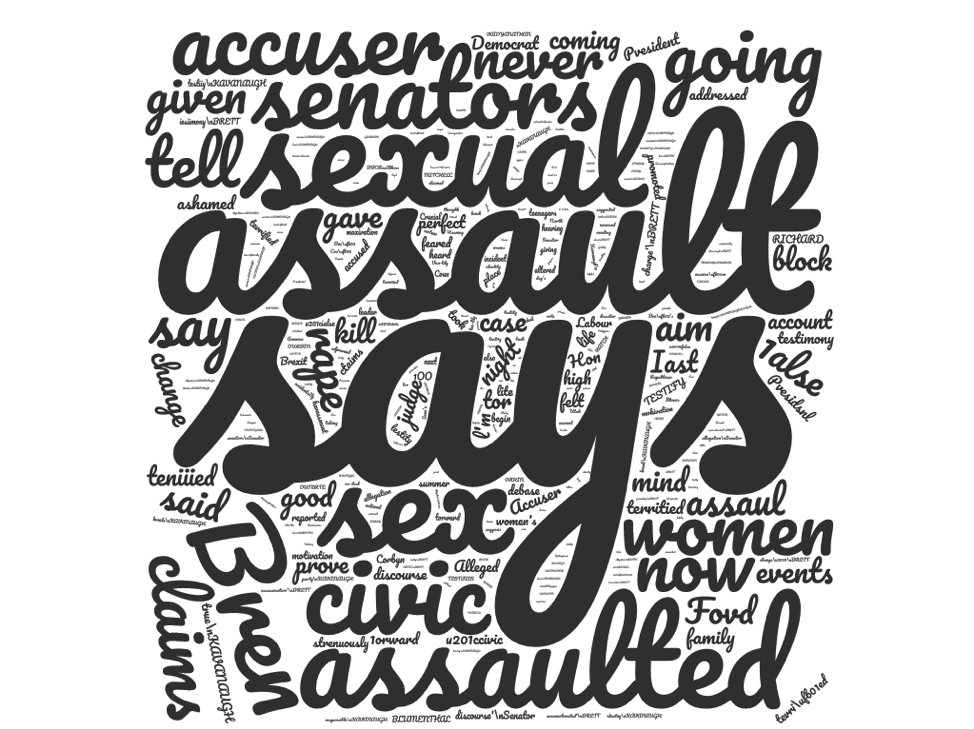 ---
How media report on sexual violence when political interests are at play is a litmus test for how serious they are about professional ethics.
Take the case of the American jurist Brett Kavanaugh's highly publicised hearing for justice of the US Supreme Court that took place on September 27 before the American senate judiciary committee. News audiences saw, read and heard more of different versions of activist journalism and less of balanced narratives needed to shape informed opinions.
Journalist Deepak Adhikari opines "a journalist must provide a balanced account, regardless of their political, social or economic standing […] A journalist is always answerable to his or her audience, but an activist is interested in supporting the agenda of a particular group".
A Washington Post article compared the captions at the bottom of the screen (called "chyrons") on MSNBC, CNN and Fox during the hearing. During Dr. "Ford's testimony, CNN and MSNBC frequently returned to a statement she made saying she was "100%" certain that Kavanaugh was the one who assaulted her while Fox mentioned it only once". During Kavanaugh's testimony, Fox's chryrons "changed much more frequently, including several quotes from his emotional opening statement. CNN and MSNBC frequently referenced a few notable quotes, including "I've never sexually assaulted anyone" and "I am innocent of this charge." The chyrons spoke volumes about the activist agendas of each network. Dr. Ford said she was no-one's pawn, but the same cannot be said of the media, who clearly were pawns of patriarchy, of partisan interests, or both.
The left-leaning media may have failed the test but the unapologetically pro-Republican networks performed dismally. Whatever angle journalists choose, blatant support for the accused, casting doubt on a survivor's testimony and selective emphasis of statements or images to mislead or misinform audiences, are never acceptable. There are reasons why rape has been practiced effectively as a military strategy (see Amnesty's Lives Blown Apart report 2004). Sexual violence is not just another news topic. It is at the core of women's nightmares of experiences they have survived and/or the threat that shapes how we navigate everyday life.