20 Sep 2015

Women and men working together for peace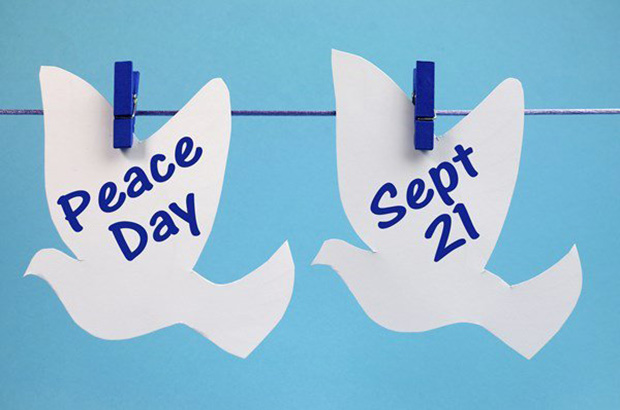 International Day of Peace. Image: Dev Tripathi.
---
The theme of this year's International Day of Peace – September 21 – is "Partnerships for Peace – Dignity for All". It aims to highlight the importance of all segments of society working together to strive for peace.
On International Day of Peace, WACC General Secretary Rev. Dr Karin Achtelstetter said, "WACC believes that communication rights are an integral component of peace initiatives at all levels. WACC looks forward to working with its partners to promote the voices and dignity of women and men all over the world."
In this context, WACC's most recent involvement was to collaborate with UN Women and partners in 18 countries in April 2015, when it undertook a media monitoring initiative to understand the gender dimensions of news content related to peace and security. The monitoring teams were located in transitional and conflict countries in Africa, Asia, Eastern Europe, Latin America, Middle East and the Pacific region, including the Democratic Republic of Congo, Nepal, Palestine, Guatemala and Papua New Guinea
In the 15 focus countries, women make up on 13% of the people interviewed or written about in print stories related to peace and security. Globally, women comprise 14% of interviewees and news subjects across print, television and radio stories on peace, negotiations and treaties (Global Media Monitoring Project, 2015).
Some of the results of the peace monitoring research will be profiled in the global status report published by UN Women in preparation for the 15-year review of the UN Security Council Resolution 1325 on women, peace and security later this year. It is an acknowledgement that the communication needs of women have often been ignored in conflict management and post-conflict reconstruction.
As the NGO Peace Direct points out, "Women can make a unique contribution by offering their perspectives and taking advantage of the roles expected of them. While international bodies have urged greater participation of women in peacebuilding work, our local peacebuilders show that women are already often at the forefront of the mission for a lasting peace."
Among the 2015 Sustainable Development Goals (SDGs), there is a call for "Peace, justice and strong institutions". The aim is to significantly reduce all forms of violence, and work with governments and communities to find lasting solutions to conflict and insecurity.
WACC's global network of communication partners and practitioners strive for solidarity with all those denied the right to communicate because of status, identity, or gender. Its programmes and activities aim at strengthening the public voices and participation of poor, marginalized, excluded and dispossessed people and communities as a way of empowering them to change their lives for the better.
On International Day of Peace and as WACC's principles affirm, "In today's world, developing communication skills that flow from an understanding of what all humans have in common – their inter-connectedness – is urgent. Building connectedness through communication affirms the uniqueness of each person and each community: their faces, stories and experiences."