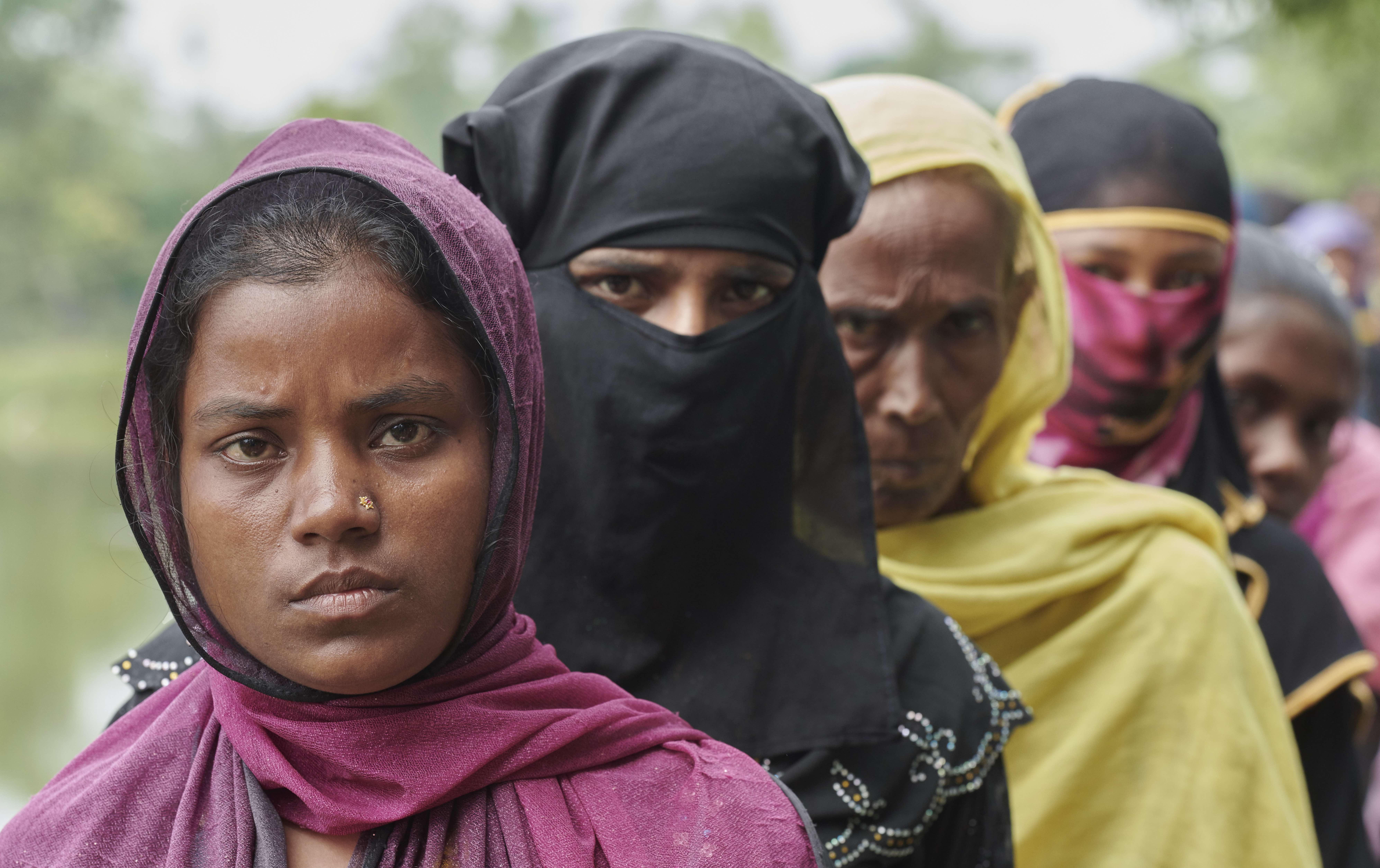 03 Nov 2022

Words Matter: Changing the Narrative About Migrants and Refugees

Illegal. Terrorist. Criminals. Invasion.

These are just a few words common in headline news about migrants and refugees. Throughout Europe and around the world, displaced people face enormous challenges in fleeing war and persecution, seeking safety outside their homelands, and building new lives for themselves. Imbalanced or biased media coverage creates further problems, leaving already vulnerable people facing negative stereotypes and hostile public discourse. Social media is rife with anti-migrant rhetoric and hate speech, which even fuels real-world violence.

According to the United Nations High Commissioner for Refugees, in 2019 there were nearly 80 million forcibly displaced people worldwide, with fewer than 110,000 resettlements. The pandemic dramatically restricted the movement of people globally, with at least 100 countries closing their borders even to those seeking asylum.

When it comes to media coverage of refugees and migrants there are at least five main challenges:
Migrants and refugees are often invisible, especially as coverage of the pandemic has dominated global news for the past few years. Their stories are not shared, their voices are excluded, and they recede from public awareness even as the number of refugees continues to climb.
Media coverage can be imbalanced. Refugees and migrants are not often quoted or allowed to speak for themselves, and women are widely underrepresented.
Media bias is evident through excessive attention to the burden of refugees and migrants on the societies that receive them. They are often portrayed as taking resources and jobs, while offering little in return.
Migrants and refugees are poorly represented both in the news and in newsrooms. Greater diversity within professional journalism is greatly needed, both in coverage of refugee and migration issues and beyond.
Fake news, disinformation, and hate speech are prolific and spread easily, especially on social media.
Fair, balanced, and robust coverage of refugees and migrants is a powerful tool for shaping public attitudes and government policies for the sake of social cohesion. Promoting the communication rights of migrants and refugees, including through the journalistic telling of their stories, is integral to their human rights as they build new lives outside their home communities and countries. Their perspectives are invaluable across all areas of journalism, from fashion to politics to sports and more. Creating more inclusive and diverse journalism simply better reflects the diversity that is already all around us.
"Changing the Narrative," a journalist training program by the WACC regional associations in Africa, Europe, and the Middle East, brought together 15 journalists who were ready to confront these challenges in their own contexts. They used their skills to listen to refugees and to share their stories in their own words. They told stories of students and mothers, business owners and bloggers—all of whom also happened to be refugees.
Their podcasts, articles, and documentaries challenged each of the five problems listed above. They researched, relying on facts and legal knowledge to counter myths about refugees and migrants. They showed the humanity of refugees and migrants, creating space in the news to help combat invisibility. The journalists themselves came from a diversity of backgrounds; many were migrants or refugees and contributed to the needed diversity within newsrooms and editorial teams. They collaborated, showing the strength of networks—each connection helping to build capacity for more people to tell more stories about refugees and migrants throughout Africa, Europe, and the Middle East.
Last week, I took some children's winter clothing up to a refugee village housing Ukrainian families who have fled the war in their homeland. The workers said there were now 20 pregnant women living in the temporary shelters, grey metal cubes that look much like shipping containers.
As we near the season of Advent, a time of waiting for the coming of God among us, I wondered about the families waiting the birth of their own babies. I am certain each of those babies is awaited with expectation and hope. Hope for an end to the war. Hope for a healthy and happy childhood. Hope for a good life here in Belgium. Hope for a safe return to Ukraine.
Each of us can take steps to change the narrative about refugees and migrants. We can take care with the words we speak, read, and share. We can listen more than we talk. We can seek out new perspectives and see the person beyond their status as a migrant and a refugee. Together, faithfully, we can live out hope for a world where the word refugee may be the start of a story but certainly not the end of it.
Erin Green served as project coordinator of "Changing the Narrative," a program of WACC Africa, WACC Europe, and WACC Middle East with financial support from the Otto per Mile foundation. The pioneering, five-month initiative offered training for journalists and media professionals from across the three regions to strengthen coverage of migration and people on the move. Discover stories from the project on the WACC Europe website.
Photo: Rohingya refugee women from Myanmar in the Chakmarkul camp near Cox's Bazar, Bangladesh. Paul Jeffrey/Life on Earth Pictures