17 Feb 2014

World Radio Day celebrated on Feb. 13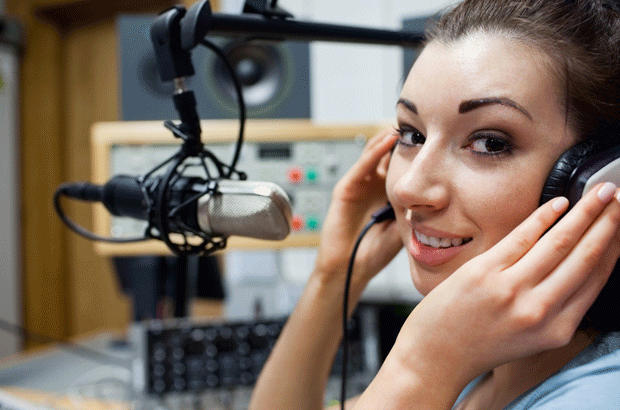 ---
World Radio Day 2014 was marked on Feb. 13 with a number of commemorations.
UNESCO Director-General Irina Bokova, in her message for World Radio Day 2014, called the medium "a force for freedom of expression and pluralism for all men and women."
Echoing the work of WACC's Global Media Monitoring Project (GMMP), which examines gender representation in the news media, Bokova said that radio is a force "especially [for] women, who remain underrepresented in newsmaking, in decision making and in media ownership." She added, "how can we get the full story with only half of the world's voices?"
In her 2013 message, she noted that "radio still reaches more people than the Internet or television, she said. Radio remains the medium that can carry any message to any place at any time."
On Feb. 13, the day was marked by a concert in Paris featuring the National Orchestra of France, which commemorated the 24th festival of music creation by Radio France.
In Bangladesh, the Bangladesh NGOs Network for Radio and Communication held a seminar in Dhaka on the importance of World Radio Day and produced several resources, including a booklet and newspaper supplement.
In Spain, the MIRA Theatre Pozuelo de Alarcon each year serves as a framework for celebrating World Radio Day by the National Radio Awards granted by the Spanish Academy of Radio.
Cultural Survival, an organization that partners with indigenous peoples to defend their lands, is highlighting a campaign to save radio for indigenous people in Guatemala, who "rely on community radio to keep their cultures, languages, and traditions alive as well as to inform their communities about issues and events relevant to their lives."
However, Guatemalan community radio stations are frequently targeted in police raids and a bill proposed by one of Guatemala's political parties, would criminalize community radio while compromising the fundamental right to free speech and censoring dissemination of information about human rights.
In Lusaka, Zambia, the Panos Institute Southern Africa (PSAf) said it would like to encourage Southern African governments, civil society, cooperating partners, the media and other development actors to maximize the use of radio as a vehicle of transmitting development to the marginalized and disadvantaged, especially the rural poor, women and children.
"This year, World Radio Day is being commemorated under the theme 'Gender Equality and Women Empowerment in Radio'. This theme is of great significance for us as PSAf, because gender is one of our cross cutting strategic issues, mainstreamed into all PSAf programs and activities," said Panos in a statement.
Panos also published an article about promoting cultural advancement and community integration through radio. Author Vusumuzi Sifile reflected on the role of radio, especially community radio, as a springboard for the sustainable development in Southern Africa.
World Radio Day was established on Nov. 3, 2011, at UNESCO's 36th General Conference. The initial idea came from the Spanish Academy of Radio four years before. The Permanent Delegation of Spain to UNESCO formally presented the proposal at a session of UNESCO's executive board in September 2011.