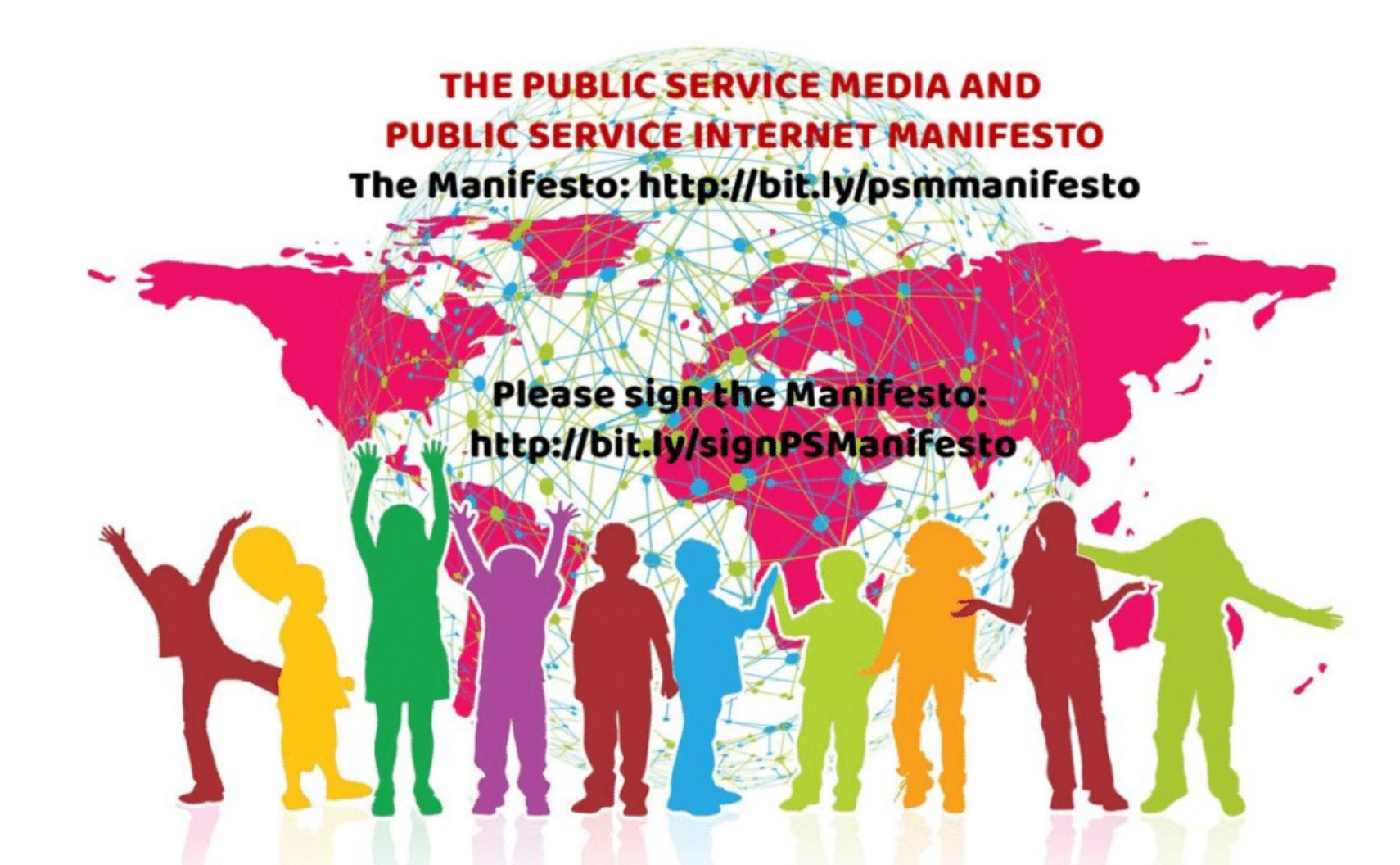 26 Jul 2021

Call for a public service Internet

"The dominant forms and uses of digital technologies and the Internet endanger democracy. They undermine the indispensable resources of trusted information, in-depth analysis, rational debate, and diversity of representation that allow us to fully understand the challenges we face."

To tackle these limitations, a coalition of civil society organisations, communication scholars and practitioners recently launched the Public Service Media and Public Service Internet Manifesto. It calls for safeguarding the existence, funding, and independence of Public Service Media as well as the creation of a Public Service Internet (PSI).

Many are familiar with threats to public service media worldwide and attacks on the kind of investigative journalism that spotlights government corruption and corporate malfeasance. Less well known is the role Big Tech has played in subverting democracy and the Internet – once held up as the great equalizer in terms of communication freedoms. As the Manifesto makes clear, the PSI would:
Be led by democratic principles – while the contemporary Internet is dominated by monopolies and commerce.
Be privacy-friendly and transparent – while the contemporary Internet is corrupted by surveillance.
Engages, informs and supports the public – while the contemporary Internet misinforms and divides the public.
Puts social needs first – while the contemporary Internet is driven by profit.
Data privacy would be a mantra of the PSI, which would provide role-model practices for fair data processing. PSI software and its contents would also be a common good, reusable for non-commercial purposes.
PSI platforms would be spaces where critical, independent journalists could post high-quality news and where creative professionals could post high-quality programmes that educate, inform, and entertain in formats appropriate to the digital age. In addition, PSI algorithms would be open source and transparent: algorithms "of the public, by the public, and for the public".
A PSI will require sustainable funding based on several mechanisms such as licence fees, the Nordic model of tax-financed public services, and transnational agreements. This will be crucial to its long-term viability and independence.
Will we need a global body capable of overseeing a Public Service Internet? Most likely, but one that is independent of supranational political obstruction and that consults openly and regularly with civil society.
Ultimately, this is a matter of "design justice". This is a concept that rethinks design processes to focus on people often marginalized by design, and uses collaborative, creative practices to address the deepest challenges that communities face. A PSI based on design justice would also reflect key principles of communication rights in the digital age: accessibility, affordability, and accountability. Bring it on!