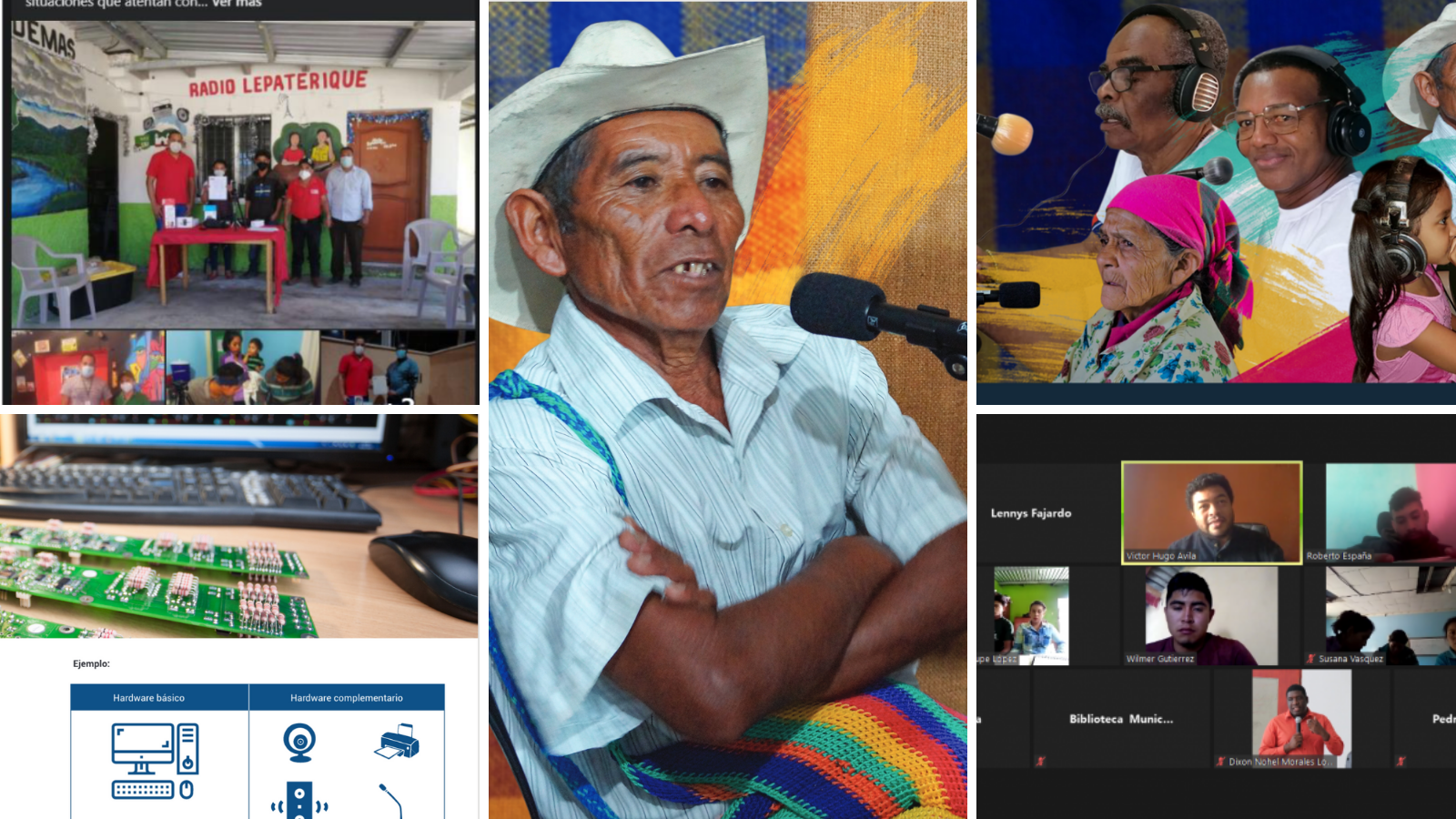 12 May 2022

A network of Indigenous human rights reporters is born in Honduras

A well-equipped and well-trained network of Indigenous reporters focused on human rights reporting has been established as part of a WACC-supported project in Honduras.
The project, ICTs for Community Development and Human Rights in Honduras, trained 14 community reporters (50% women) from seven community radio stations, who were able to develop new skills and acquire new digital tools to enhance their work. Key activities included in-depth workshops on the use of digital technology for strategic communication, community-based investigative journalism, cybersecurity, human rights and Indigenous rights frameworks. Each radio station received basic media production equipment.
Red Desarrollo Sostenible Honduras (RDS-HN), a Honduran civil society organization whose primarily goal is to harness Information and Communication Technologies (ICTs) for sustainable development, implemented the project.
"This network will be essential as communities work to raise awareness about human rights violations in their communities," said Lorenzo Vargas, WACC programme manager for Communication for Social Change.
"One of the issues that indigenous communities in Honduras face is that human rights violations against them rarely receive significant attention from the authorities. Some communities have tried to use community radios as a mechanism to raise awareness about this situation with mixed results, mainly because of the geographical isolation of some communities."
Content produced by the network is estimated to have reached some 23,000 people in rural areas of the country.
The network is also linked to broader human rights networks in Honduras, namely Comité de Familiares Detenidos y Desaparecidos de Honduras COFADEH, la Coordinadora Indígena del Poder Populares de Honduras CInPH, la Asociación de Medios Comunitarios de Honduras AMCH y Movimiento Independiente Indígena Lenca de La Paz Honduras MILPA
Participants were satisfied with the training sessions and the new production equipment their radio stations received has made their communication work "more effective," said RDS-HN in its project report. RDS-HN provided technical support all throughout and despite the vast territorial distance, "the interconnection of the six community radio stations through digital devices was achieved," it added. This will pave the way for more joint initiatives later, it added.
Participating community radio stations include ODECO, Zalavanquira, Revelación, Morazanista, Lepaterique y Suyuguare.