18 Apr 2016

ACT Alliance increases support for advocacy work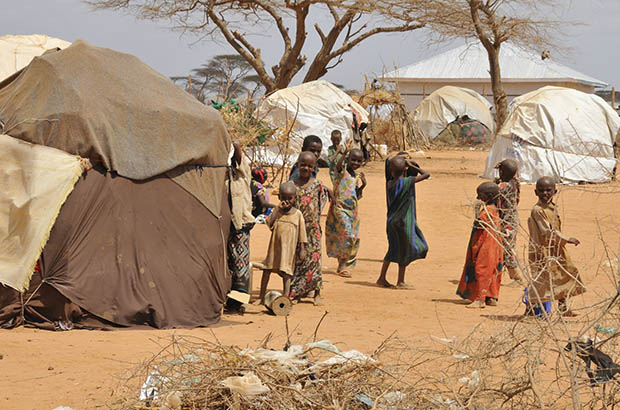 Ifo Extension refugee camp, Dadaab, Kenya.Photo: ACT/PWRDF/Simon Chambers.
---
ACT Alliance, the Geneva-based development and relief group of which WACC is a member, has unveiled a new mechanism to support the advocacy work of its members and forums.
The mechanism, ACT Alliance Urgent Advocacy Call, is a tool that can be used by members and forums throughout the world to garner the support of the global ACT Alliance membership.
The mechanism aims to enable members and forums of the alliance at national and regional levels to call upon the global ACT Alliance, for solidarity and advocacy action when urgently needed. It is intended to be activated predominantly in cases where individuals, organizations or forums face imminent risk and in cases where political and human rights situations rapidly deteriorate, the alliance said.
The mechanism has been developed by the ACT Alliance Advisory Group on Advocacy, and will be managed and directed by the advisory group in collaboration with the ACT secretariat.
"We hope that fellow alliance members and forums will make use of this tool and find it to be a valuable new way of mobilizing our significant constituency to support one another in the defense of human rights," stated Thorsten Goebel and Joycia Thorat, co-chairs of the ACT Alliance Advisory Group on Advocacy.
Coordinated by the ACT secretariat, the urgent advocacy call will be issued to the membership of ACT Alliance, elaborating specific actions to be taken. A call for action can be limited to certain members, based on the relevance of the issue and their capacity to act. The number of recipients will depend on the target group for the request as outlined by the relevant ACT forum.
Upon receiving an urgent advocacy call ACT Alliance members are requested to take local, national, regional and international advocacy actions to address and influence the situation. The level of action will be determined by the context, and will range from the minimum support of posting statements on their own website and referencing it publicly; proactive press release citing partner or setting up online action; to active lobby or campaigning action. This could include maximizing the use of their networks, communication channels, campaign capacity, political and diplomatic contacts and so forth.
For more information and the form/template, go here.