21 May 2018

AFP Editorial Standards and Best Practices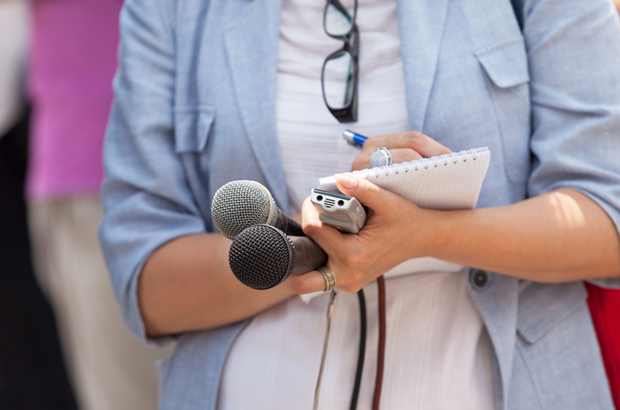 Wellphoto/Shutterstock
---
Agence France-Presse (AFP) is the third largest news agency in the world, after the Associated Press and Reuters.
In the words of AFP's global news director, Michèle Léridon: "At a time when the credibility of the media is under attack as never before, the AFP code of ethics provides a roadmap for best journalistic practices. The code sets out the universally accepted principles that distinguish responsible media from the purveyors of fake news and disinformation." The following is an excerpt.
Ten guiding principles
1. AFP journalists are expected to provide accurate, balanced and impartial news coverage, and to correct errors quickly and transparently.
2. AFP journalists must speak with an independent voice, free of prejudice, bias or external influence. They cannot be obliged to carry out a task that goes against their conscience.
3. AFP journalists must protect the confidentiality of sources and must never knowingly put them in harm's way.
4. AFP journalists must respect the presumption of innocence.
5. AFP journalists have a duty to seek the truth and not passively report information as it is presented to them. They should challenge their sources and question the facts.
6. AFP photo and TV journalists must not doctor images or videos and must not tamper with or alter subject matter. Text journalists must not manipulate quotes.
7. AFP journalists must identify their sources of information transparently and do not plagiarise. They must never submit a story to a source for vetting.
8. AFP journalists must exercise sensitivity when approaching victims or their relatives and avoid intruding on private grief. They must take particular care when interviewing or taking images of children, and whenever possible obtain parental consent.
9. AFP journalists must identify themselves as such. They must not use subterfuge other than in exceptional circumstances with the approval of the news management.
10. AFP journalists do not use information they have gathered for their personal benefit or use their position for financial gain. They do not pay sources.
Accuracy and truth
As AFP journalists, we must report the facts accurately in a proper context without selective use of material or deliberate omissions. We must separate fact from opinion and not report rumours as fact. We must maintain the highest standards of verification.
The headline and the lead paragraph must be supported by the story and we must ensure that background information is correct.
Every story must be correctly, precisely and transparently sourced. We should only use anonymous sources if we have no alternative or for security reasons and the story is sufficiently important to justify it.
Datelines must be honest, and by-lined writers must be where they say they are. Photos and videos must not be staged, manipulated or edited to give a misleading or false picture of events. Graphics must be scaled correctly to avoid giving a distorted comparison of data. Information used in graphics must come from trustworthy sources and be thoroughly checked.
We must not be influenced by the hype or publicity surrounding an event and should never exaggerate. We treat superlative claims such as first, biggest, best and worst with the scepticism they deserve.
We have a duty to seek the truth and not passively report information as it is presented to us. We must challenge our sources. We can accurately quote a politician, but is he or she giving correct facts or telling the truth? Where did the aid worker learn the casualty toll? Are the numbers cited in a speech correct?
We have a duty to report the news but should draw attention to any inconsistencies and inaccuracies in a newsmaker's comments. In other words, we must do everything we can to provide as clear and truthful coverage of events as possible.
With the amount of rumour and noise circulating online and on social networks, our role of providing accurate and verified news, via identified and reliable sources, has never been more important.
Balance and fairness
Our coverage must be fair, impartial and balanced. We must try to contact all sides of a story and obtain comment and reaction from those facing criticism or accusations of wrongdoing.
Unless we are dealing with breaking news, we should give a person reasonable time to respond. A single unanswered phone call or email is insufficient. If we cannot reach the person in time, we should say so in the story and keep trying to elicit comment, updating the story if we obtain one.
Producing balanced coverage does not oblige us to give equal space to all sides of an issue. We do not have to repeat hate speech, defamatory comments and incitements to violence or propaganda. Nor are we required to quote views that contradict established facts when giving background information.
We should regularly step back and ask ourselves if our coverage really is balanced and complete, particularly when it comes to sensitive topics such as conflicts or elections.
The complete code of ethics is currently available in English, French, Spanish, Arabic, and Chinese at AFP.