28 Mar 2017

Analysis sees decline in Internet freedom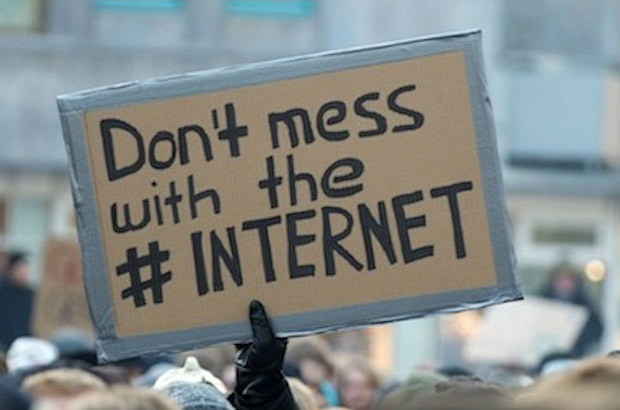 Internet freedom has declined for the sixth consecutive year due to government repression, according to an article in the current quarterly issue of Media Development.
More governments than ever are targeting social media and communication apps as a means of halting the rapid dissemination of information, particularly during anti-government protests, according to the story, written by Sanja Kelly, Mai Truong, Adrian Shahbaz and Madeline Earp
"Public-facing social media platforms like Facebook and Twitter have been subject to growing censorship for several years, but in a new trend, governments increasingly target messaging and voice communication apps such as WhatsApp and Telegram. These services are able to spread information and connect users quickly and securely, making it more difficult for authorities to control the information landscape or conduct surveillance," wrote the authors.
Social media tools have been widely used to hold governments accountable and facilitate uncensored conversations. Authorities in several countries have even resorted to shutting down all Internet access at politically contentious times, the article says.
Authorities tend to be suspicious of communication apps with encryption features that make it extremely difficult to obtain user data, even for legitimate purposes of law enforcement and national security.
Business pressures lead to other forms of restriction. "Online voice and video calling apps like Skype … are now restricted in several countries to protect the revenue of national telecommunications firms, as users were turning to the new services instead of making calls through fixed-line or mobile telephony," said the authors.
In some countries, merely posting on Facebook can lead to jail time.
"Users in some countries were put behind bars for simply "liking" offending material on Facebook, or for not denouncing critical messages sent to them by others. Offenses that led to arrests ranged from mocking the king's pet dog in Thailand to "spreading atheism" in Saudi Arabia. The number of countries where such arrests occur has increased by over 50 percent since 2013," says the article.
To read further on how governments have expanded censorship to cover a growing diversity of topics (including LGBTI issues) and online activities, subscribe here to Media Development.
Photo above: Courtesy of  Occupy Corporatism