17 May 2017

Article 19 report points to erosion of democracy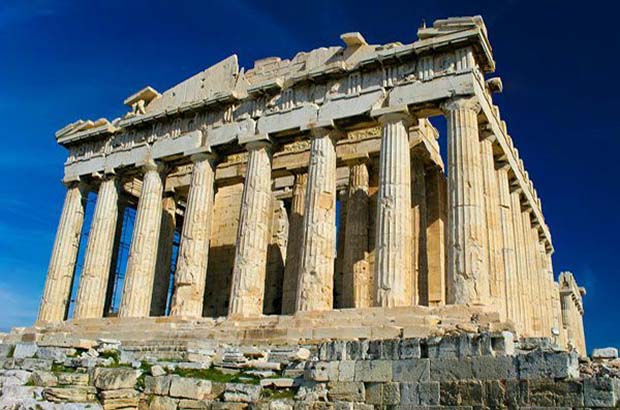 Athens – where fledgling notions of democracy began.
---
The international non-governmental organization Article 19, founded in 1987, has worked for 30 years to promote a world in which people are free to speak their opinions, to participate in decision-making and to make informed choices about their lives.
Article 19 engages directly with states at the international level to advocate for the better protection of freedom of expression and information, and to bring the concerns of civil society at the national level to international attention.
Article 19's Annual Report 2016 was published on 4 May 2017 with the title "Defending the right to speak and the right to know". It makes for sober reading. Last year is described as "unpredictable, and at times shocking."
In the words of Thomas Hughes, Article 19's Executive Director, "Political discourse around the world has often been defined by xenophobia, homophobia, misogyny, populism, and nationalism, as well as new or rehashed concepts like post-factual politics, 'fake news', and anti-intellectualism."
He adds that, "Numerous governments around the world have been eroding democracy by undermining parliamentary and judicial independence, as well as attacking civil society and the media."
On the positive side, the has been an expansion in in transparency, with more countries than ever before passing access to information laws as well as a number of impressive investigative journalism stories that unfolded during the year.
At the same time, Hughes notes greater restrictions on social movements brought about by a worrying decrease in civic space.
"Well established models of media regulation, editorial independence, and professional journalism are being challenged by propaganda and 'fake news', attacks on journalists, and the co-option of media by concentrated vested-interest ownership and political movements," he writes.
As WACC and its members have observed, many of the struggles for freedom of expression and information are now taking place in the digital realm. At a recent WACC consultation held in Hong Kong, where project partners called for:
Support for efforts that link established community media platforms to information and communication technologies (ICTs), especially in ways that promote interactivity and participation.

Development of a series of policy briefs/documents tackling the challenges and opportunities of increased access to ICTs from a communication rights perspective.

Strengthening of strategic alliances to promote communication rights in digital media, particularly in terms of equitable access and democratic participation.
As WACC's own Strategic Plan 2017-2021 points out: "The pace of new media changes is accelerating. Traditional, digital and other media are democratic tools for new forms of grassroots mobilization but they are vulnerable to censorship and information control by global conglomerates and governments. Media and social changes, pressures on civil society, widening inequalities and increasing threats to freedom of expression all make the struggle for communication rights more relevant and urgent."
Article 19's Annual Report "Defending the right to speak and the right to know" can be found here.