20 Nov 2017

Children are active communicators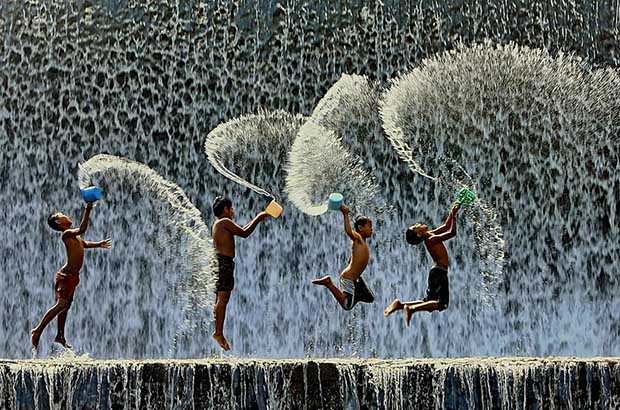 Universal Children's Day falls on November 20, advocating and celebrating children's rights and actions to build a better world for all.
Children have the right to have a voice, to be listened to, and to be taken seriously.
As such, children's rights cannot be fully guaranteed without taking into account the role communication plays in improving the lives of children and their communities.
Established in 1954, the United Nations Universal Children's Day promotes international togetherness, awareness among children worldwide, and improving children's welfare.
"This is a wonderful opportunity to explore and reflect on the communication needs and rights the world over," said WACC General Secretary, Rev. Dr Karin Achtelstetter.
Universal Children's Day 2017 is focusing on children as active communicators.
UNICEF has invited children around the world to take over key roles in media, politics, business, sport, and entertainment to spotlight the most pressing challenges facing their generation.
This initiative responds to the fact that millions of children around the world do not enjoy the basic right to communicate.
Children's voices are ignored in debates that argue for inclusive and accessible media and information and communication technologies (ICTs).
Even the Sustainable Development Goals (SDGs) agenda could be enhanced if children had opportunities to communicate their concerns and the world they want to inherit.
WACC believes that children are not only the future, but are vitally important to promoting open and participatory information and communication processes.
WACC is also committed to creating opportunities for exploring how media platforms can strengthen children's communication rights in order to contribute to broader social change.
Part of WACC's campaign to End News Media Sexism by 2020 seeks to transform social norms that perpetuate discrimination against girls in the media.
Working in collaboration with partners around the world, the campaign advocates gender-sensitive reporting and gender-equal media policies across traditional and digital media platforms.
In particular, the campaign recognizes that girls have the right to be heard and to participate actively in key decision-making processes across sectors.
On Universal Children's Day, follow the conversation on social media using hashtag #KidsTakeOver
Photo above: Children at play in Indonesia.Photo: Agoes Antara courtesy of BoredPanda