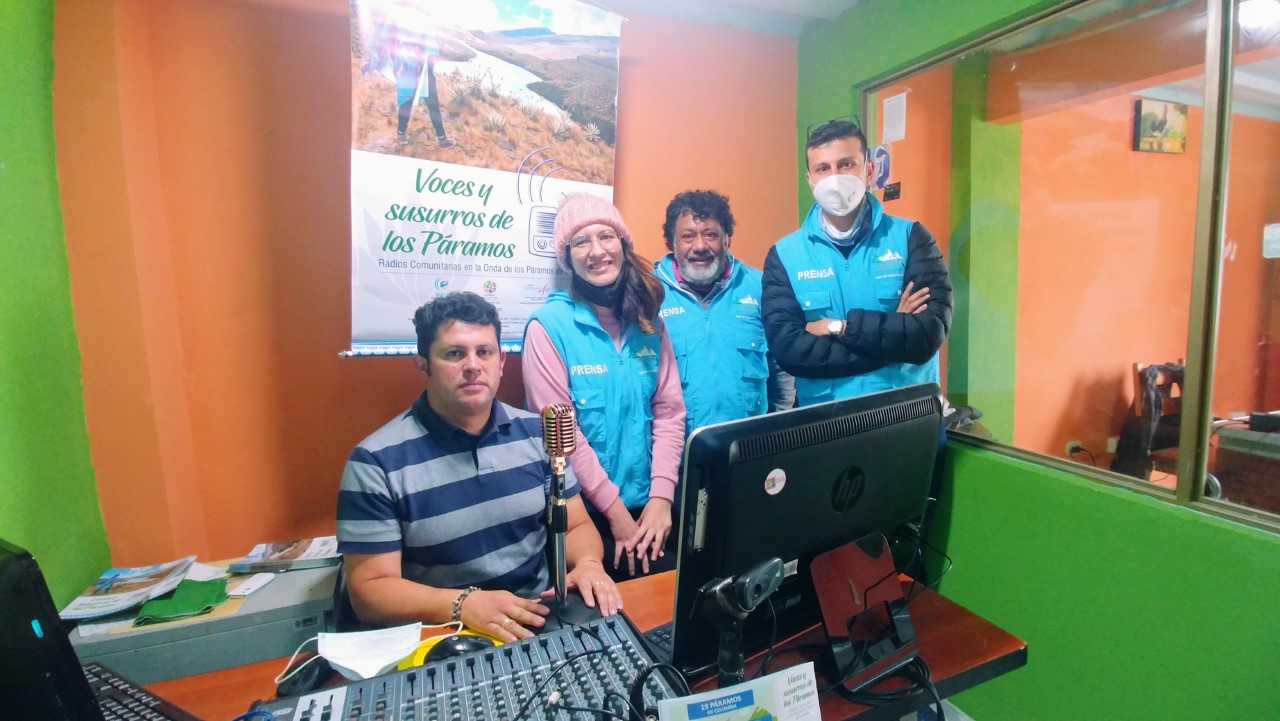 13 Nov 2020

Colombia: Community radio play key role in protecting moorlands

WACC Communication for Social Change manager Lorenzo Vargas recently visited two community radio stations in Colombia which are taking part in a WACC-supported project establishing a network of environmental journalists to help promote a culture of people-led environmental protection in regions that are home to Andean moorlands (páramo) ecosystems. The moorlands are one of the most unique ecosystems in the world and among those most affected by climate changei.  

Henry Gamba and Carolina Martinez from WACC project partner Grupo Comunicarte, which is implementing the project that is also supported by the Primate's World Relief and Development Fund, joined Vargas in visiting Serrania Estereo FM in the town of El Cocuy and Radio Güican FM in the town of Güican.  

The three-year initiative, "Voices of the Andean Moorlands: Network of Environmental Citizen Reporters in Colombia," drawns on the concept of Buen Vivir or Sumak Kawsay, a framework that promotes community-centred, ecologically-balanced and culturally-sensitive development. At least 10 environmental journalists linked to existing community radio stations, are being trained, and they are, in turn, expected to pass on what they've learned to at least five people in their communities, in areas located in or near moorland ecosystem. 

Colombia is one of 20 countries most at risk from suffering the disastrous effects of climate change. Several factors contribute to environmental degradation and consequently, undermine livelihoods in the country.  These include the increasing number of open-pit mining projects, the possibility that fracking may become a widely used practice, deforestation, and the growth of industrial agribusiness.  All will have an impact on forests and water resources, the protection of ancestral Indigenous lands, biodiversity, and family farming. They will have a particularly strong impact on women in rural areas, many of whom work primarily in agriculture. 

Of particular importance to Colombia is the protection of moorland (páramo) ecosystems in the high Andes (above 3,100 meters above sea level), which are critical sources of water (providing approximately 70% of drinkable water in the country) and under threat from climate change. 

Environmentalists have expressed fears that existing international and national regulations meant to protect these ecosystems, could be disregarded to facilitate extractive activities. Colombia is home to 50% of the moorlands in the world, which makes protecting this ecosystem even more important.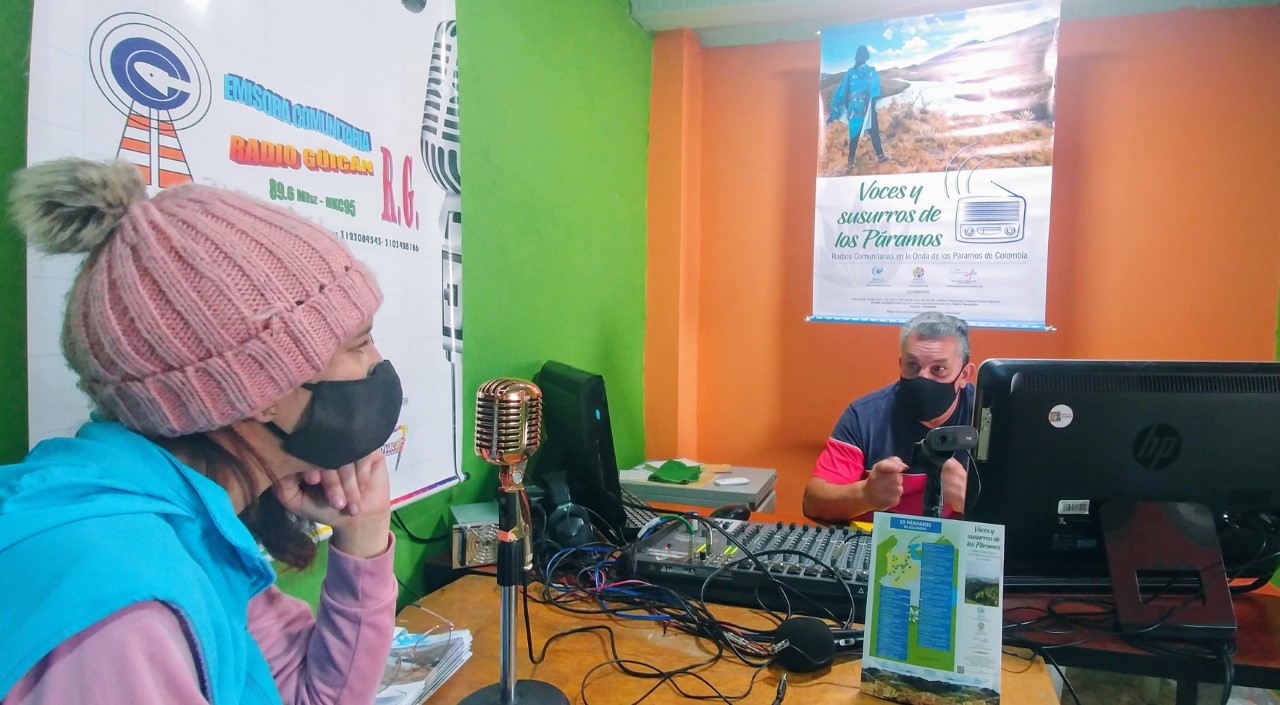 During his visits to the radio stations, Vargas noted that the radio stations are also "playing a critical role as mediators/ public forums in several local conflicts involving the local government, the provincial government, the national government, the national parks agency, Indigenous communities, settler communities, eco-tourism operators, illegal armed groups, the army, cattle ranchers, farmers and peasants." 
Conflicts are primarily around the use of land and water resources, as well geo strategic control for military purposes. Some of these sometime result in violence– two park rangers were killed earlier this year, he said. 
Photo above: WACC program manager Lorenzo Vargas, (far right), with Henry Gamba (middle) and Carolina Martinez (second from left) of Grupo Comunicarte, a WACC partner in Colombia. They visited two community radio stations Serrania Estereo FM in the town of El Cocuy and Radio Güican FM in the town of Güican, which are taking part in the WACC and Primate's World Relief and Development Fund (PWRDF) project. "Voices of the Andean Moorlands: Network of Environmental Citizen Reporters in Colombia."