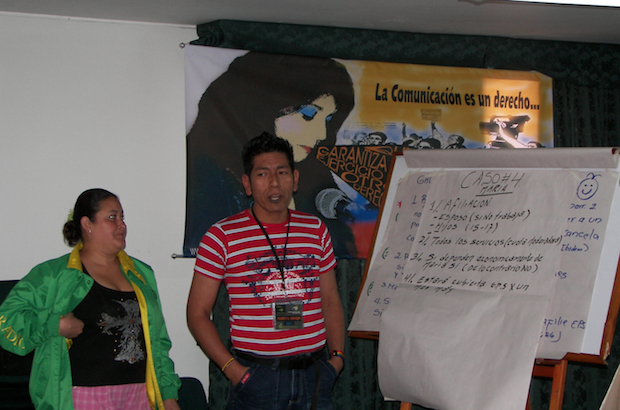 06 May 2020

Colombia: 'Don't forget HIV/AIDS care during Covid-19 pandemic'

WACC is surveying its community media partners on their response to COVID-19 and their needs to help keep the communities they serve informed and safe. Community media need your help! Please donate to the Community Media Rapid Response Fund.

 

WACC partner Positive Communication Foundation has been calling attention to the plight of people in vulnerable conditions during the Covid-19 pandemic, including those living with HIV-AIDS in Colombia.

The economic and social effects of the pandemic are affecting citizens in a big way, "since a large part of them depend on daily income," said the organization. Restrictions to delivery of medications and access to other health needs have added to the host of issues ordinary Colombians have encountered because of the coronavirus lockdown. 

It noted that the HIt noted that the Colombian Network of People Living with HIV (RECOLVIH) has urged health authorities at the national, departmental and municipal levels to take the necessary measures in this regard and to have medicines dispensed "in amounts greater than a month" to avoid continuous visits to pharmacies.  

Positive Communication Foundation disseminated this call to its digital platforms. 

It also publicized fundraising efforts made by the Colombian League to fight AIDS (LigaSida) on behalf of those who need help during the crisis.  

Photo above: Fundación Comunicación Positiva members during a WACC-supported training workshop on digital media management and content production, with the participation of 30 HIV activists from 12 cities capitals of Colombia.