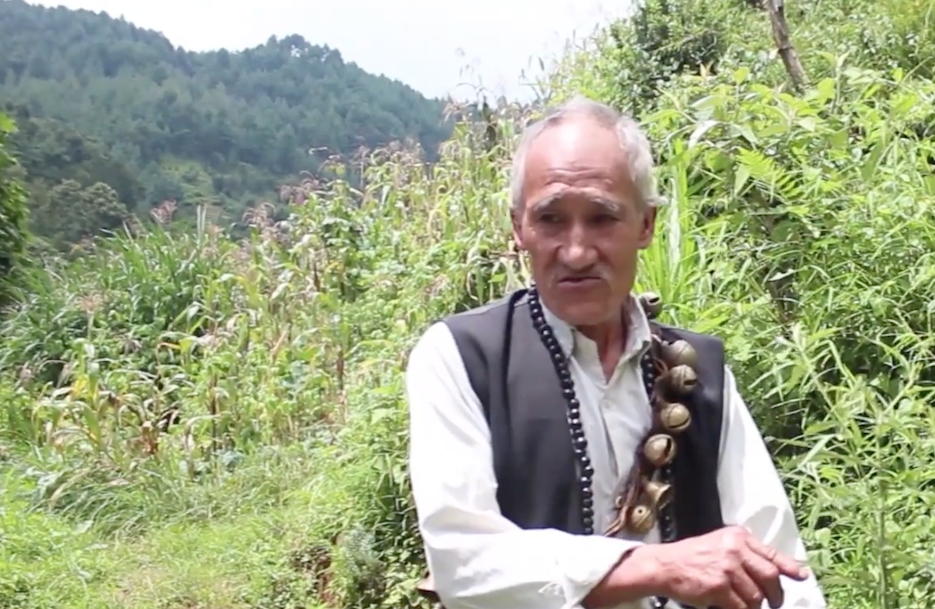 24 Nov 2021

Communicating climate change solutions in Nepal

By Dev Kumar Sunuwar

The knowledge, innovations and practices of Indigenous Peoples in Nepal, as in many parts of the world, are often taken for granted and brushed aside as insignificant. Yet, the evidence shows that they hold solutions to addressing the current climate crisis.

The short documentary series produced by Indigenous Television with financial support from WACC in 2020 shows that Indigenous Peoples do not create the climate crisis, rather they have the solutions to fix them.

Indigenous Television in partnership with WACC produced as many as eight short-documentary series to showcase the use of Indigenous Knowledge on climate change adaptation and sustainable living. The series formed part of a project titled "Strengthening Nepalese Indigenous Peoples Voices on climate change through community media."

Indigenous Television for the first time produced a special program focusing on Indigenous Knowledge about climate change adaptation and mitigation. The documentaries focused on the Indigenous agricultural system of three sister crops (the companion planting or mixed-farming); Pahari Indigenous Peoples' spiritual and livelihood connections to bamboo; Indigenous food systems for ensuring food security and sovereignty; Bonbo-shamanism practices of Tamang Indigenous Peoples in connection with conservation of forests and plant species; and traditional practices of weaving clothing to keep rituals and traditions alive and also generate employment.

A number of studies have confirmed that the culture, traditions and farming system of Indigenous Peoples have been climate-friendly. Thus, Indigenous Peoples are contributing to mitigating the effects of climate change. Indigenous Peoples have their own values and knowledge systems. Such a knowledge system is either expressed in tangible form or in an intangible form through inheritance from one generation to the next. As the search for ways to mitigate the effect of climate continues around the world, it is important to focus on documenting and promoting such knowledge.

This article mainly deals with Indigenous Knowledge, recognized recently in the climate sciences as that knowledge of particular Indigenous Peoples sustained or accumulated for generations for years in traditional ways, practices, rituals and by interacting with the land, the water, and the environment. Such knowledge includes, for example, which seeds to plant during which seasons of the year, and on which part of the field, knowledge to cope with the harsh climatic conditions including food scarcity, drought or massive rainfall and so on.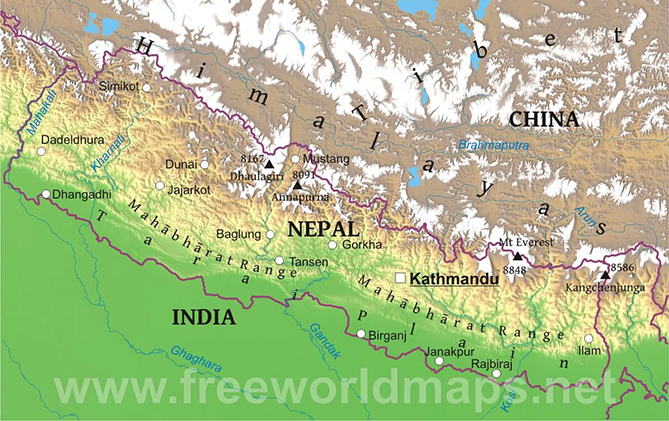 Pahari Indigenous Peoples and their relation with Bamboo
Pahari is one of the least studied, the most marginalized and excluded Indigenous nationalities in Nepal with a population of merely 13,615. They make a living by practicing a traditional bamboo weaving craft and selling their bamboo items such as kitchenware, furniture, plates, baskets, dustbins, racks and other handicrafts. This craft accounts for up to 70% of the community's total income for livelihood.
Pahari Indigenous Peoples have a spiritual belief that cutting a very young bamboo shoot and eating it is a capital sin that will bring bad luck to the whole village and the community. Therefore, though many communities in Nepal consume bamboo shoots as vegetables and pickles, Pahari Indigenous communities do not share this tradition to consume. Such spiritual and traditional beliefs have contributed to the healthy growth and conservation of Bamboo groves.
"It is sin to cut the baby bamboo sprouts and consume them," says Badri Pahari, a local from Godhawari, Lalitpur, adding, "Even the old and dried bamboo is not cut down haphazardly, whenever one wishes. We have special occasions and days to cut it down. If we cut it down haphazardly, the insects would infect the whole bamboo bushes. It is cut down only when the moon is invisible."
This testimony shows that Pahari Indigenous Peoples have deep respect towards nature, the bamboo forest and plants.
The bamboo forests are at the back of their houses and their livelihood still is completely dependent on the income generated by sales of bamboo items. This is why they have been protecting bamboo for generations. Such indigenous practices, spiritual connections and traditional belief systems have made it possible to ensure the well-being of human beings, animals, and other living beings, depending on nature for breath. More importantly, their Indigenous Knowledge about growing bamboo has helped to address the environment and climate crisis globally.
"When we use a plastic basket or iron product in a factory or made in a mine, a lot of carbon dioxide is released into the atmosphere by the time it is produced. When it is taken out of the mine, made in a factory and then transported from one place to another, it emits a lot of carbon dioxide into the atmosphere," says climate change activist Tunga Bhadra Rai. "But the goods produced by Pahari Indigenous Peoples from bamboo or willow, even if they rot, go back to the environment. In the meantime, the production of such goods does not emit any carbon dioxide. From this perspective, bamboo products are climate change or environment friendly."
Bamboo is used not only by Pahari Indigenous communities but massively throughout Nepali society for various purposes. Bamboo is also used in various religious and cultural activities. In any case, the Indigenous Peoples have a tradition of using and knowledge of conserving bamboo. Such Indigenous Knowledge and traditions need to be recognized by society and the nation.
Bonbo, nature-centred spiritual practices of Tamang Indigenous Peoples
Clad in a distinctive costume, Bonbo perform dances in their own rhythms and tunes playing the drums, body trembling, chanting the Mantras, which are passed down through oral tradition. Their dances are not for entertainment, but to connect with nature and the spiritual world. The art of performance is often used to summon the protector deities connecting nature and the human soul.
The shamans are known as Bonbo, Bonpo or Laptawa and others in the Tamang Indigenous community. Tamang is one of the major Indigenous Peoples among 59 Indigenous Nationalities legally recognized in Nepal. They have their own customary institutions with particular customary laws such as Tamba (language initiator), Ganba (social evaluator), Bonbo (shamans), Labonbo (genealogists) Lama (religious leaders) and Choho (community managers) regulating, promoting, and developing society.
Not just among the Tamang, shamanic spiritual practices have guided all Indigenous Peoples throughout the world. Shamanic philosophy holds that all beings – human, animal or plant –are equivalent, all are natural phenomena, including lightning and stars. Every Indigenous People has terms to refer to them. Terms such as Dhami, Jhakri, Poinb, Gyami, Oja, Bijuwa, Lama and others exist among Indigenous Peoples of Nepal.
Bonbo play a crucial role not only in performing the rituals of Tamang Indigenous Peoples from birth to death, but also in healing, and fulfilling responsibilities with regard to possible impacts on the community's livelihood and health. Bonbo not only perform the trance or ecstatic religious activities, Tantra and Mantras, but also use diverse plants based on Indigenous knowledge in healing. They play an important role in the conservation of forests and vegetation, demonstrating an innate relationship with land and forest.
"This is broom grass. This is one of the holy/sacred plants for Bonpo (shamans)," says a Tamang Bonbo, speaking in his mother tongue, as he points to a lush plant with large, narrow green leaves that taper to a point. "You can see the sign of God here. We've been protecting this plant for generations, as this is also used as medicine."
The broom grass plant is not just important for ceremonies; it is usually planted on rice terrace walls and hillsides to prevent landslides and flooding. The roots of the plant help retain ground moisture and reduce soil erosion. The plant, which is used to make brooms, is also a source of income for many.
Knowledge of wild edible food items for food security
For generations, Indigenous Peoples in Nepal have relied on Indigenous Knowledge to ensure food security. They know how to identify different types of edible wild fruits, vegetables, roots and food items and know when and how to plant which types of food and how to harvest and preserve them. One example is the stinging nettle. This is a kind of fern found in the forests and small bushes in Nepal, used by many Indigenous Peoples for both cooking and medicine.
"Indigenous Peoples believe that there are powerful gods in the stones, caves, trees and even in the river. They also believe that they may get angry if litter is thrown there," says Khojraj Gole, Indigenous Knowledge expert from Tamang community. "Even when they go hunting, they beg the pardon of the animals which become their prey. They believe that the living and non-living, visible and invisible, all have power and existence. The absence or termination of one is fatal for the other. In this way, Indigenous Peoples have played a significant role in preventing the environment from deteriorating."
Indigenous Peoples worship rivers, streams, wells, because without water our bodies and the world have no meaning. If there is no element of water in the body, then it cannot be a body. Similarly, there can be no trees and the world cannot be imagined. In this logic, water sources and the cycles that sustain them are valued in Indigenous knowledge.
In order to minimize the potential risk of a food crisis, conservation of food items based on the knowledge of particular Indigenous communities is an important issue. The air, water, soil, climate and nature are essential elements for human beings. Indigenous Peoples have safeguarded a knowledge system to protect these elements, but archiving and preserving such knowledge has been a challenge for all of us at the moment.
Conclusion
The examples above show that Indigenous Knowledge is an integral part of Indigenous Peoples' culture, rituals, everyday practices, use and management of natural resources and spirituality. Undoubtedly, the changes to the ecosystem brought about by climate variability such as rainfall patterns result in food insecurity. In addition, a significant decline in the practice of agricultural rituals has affected Indigenous Peoples' way of life. Yet they have developed and used their knowledge system in addressing the adverse impacts of climate change.
If their knowledge systems, which are closely linked to their day-to-day relations with their landscapes, are undermined, their vulnerability to climate change increases. Thus, there is a need to document Indigenous knowledge and practices in order to protect the broader community. To this end, Indigenous Television also produced a book containing various case studies titled Indigenous Knowledge: Customs, Traditions and Practices, documenting Indigenous knowledge of biodiversity and environmental protection measures.
Dev Kumar Sunuwar is a journalist based in Nepal. He has written and spoken widely about international human rights and issues concerning Asian Indigenous Peoples in national, regional and international forums and equally in media. He has an extensive network and hands-on experience in the field of Asian Indigenous Peoples rights and issues. For more about him visit: www.devkumarsunuwar.com.np