01 Feb 2017

Communication is crucial to tackling violence against women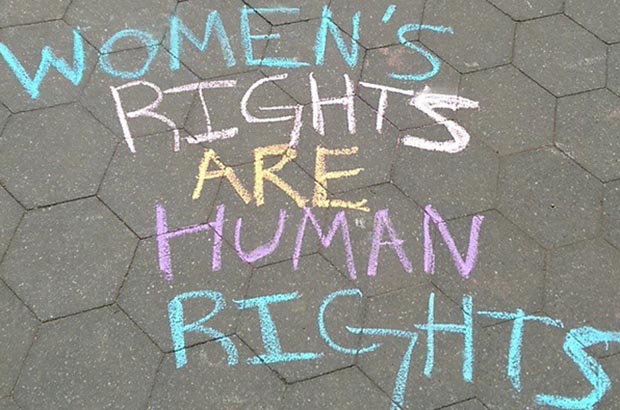 WACC Asia has produced a report on the 2016 commemoration of Asia Communication Sunday that it hopes can be used "as a tool to initiate more discussions, sharing and unities in understanding women's rights, which can also lead to combatting violence."
Asia Communication Sunday takes place each year in August. The 2016 theme was "Violence Against Women: A Violation of Communication Rights." The report, which is available here, notes that freedom of expression is a basic human right that allows people to express socioeconomic, political and cultural rights.
"Thus, women's rights and empowerment are equal to communication rights and the violation of these rights of women is also a violation of communication rights. In our society, despite the so-called technology age, patriarchy remains present. Violence against women happens everywhere," wrote Ramon Bultron, President WACC Asia Region in the report's introduction.
Therefore, he said, gender sensitivity and awareness are imperative.
The WACC regional executive committee chose the theme in order to contribute to a continuing worldwide campaign to uphold and protect women's rights and to stop violence against women.
"Likewise, we hope that women's rights will also form part of the core framework of the Sustainable Development Goals or Agenda 2030," Bultron wrote.
The report said the 2016 theme was also in line with WACC's flagship initiative, the Global Media Monitoring Project (GMMP), which last took place in 2015. Held every five years, the project surveys global news media on one day to analyze how women are represented. In 2015, the GMMP found that women are in just 24% of news stories, while representing half the world's population, an outcome that the WACC Asia report calls "distressing."
The report also details the case of Erwiana Sulistyaningsih, a foreign domestic worker in Hong Kong who sought justice for violence suffered at the hands of her employer.
Such results call for action as faith communities examine their responses, the report said. "As we celebrate Asia Communication Sunday, let us think how communication builds or breaks communion between man and woman, and how we are working to preserve the dignity and rights of women," it said.