23 Jun 2014

Communication rights gather strength in Bolivia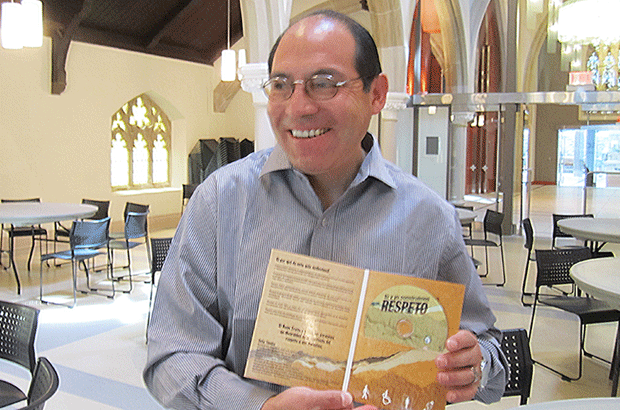 Professor José Luis Aguirre Alvis of the Catholic University of Bolivia. Photo: Saskia Rowley
---
A public presentation of the achievements of a WACC project on "Communication Rights and Marginalized People in Bolivia" took place in Toronto 23 June 2014.
Guest-speaker Professor José Luis Aguirre Alvis of the Catholic University of Bolivia presented the project's findings in relation to people living with disabilities.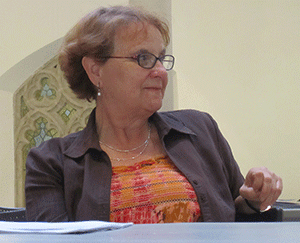 Maria Teresa Aveggio, pictured at left, coordinator of the project on behalf of WACC, highlighted work carried out in partnership with indigenous Aymara women.
Aguirre noted that Bolivia is one of only two countries in the world that have included the right to communication and information in their national constitutions.
The project aimed to make use of communication and information rights to work towards gaining better access to social services including health, education, housing and employment. It also developed a communication rights index that WACC hopes to see replicated in other countries.
The project took place from 2011 to 2013 and was supported financially by WACC and the Canadian International Development Agency (CIDA).
The project worked with indigenous Aymara women, men and youth in four locations (El Alto, Tiwanacu, Viacha and Pucurani) and with disability organisations and individuals in two locations (La Paz and El Alto) using a capacity-building approach.
Beneficiaries were trained in communication rights and their relationship to other human rights. They also learned about the role of media in influencing public policies and how to work positively with mass media.
The project originated in previous work undertaken by WACC with both partners that laid the foundations for a multiyear partnership.
For further information visit: http://waccglobal.org/resources/multi-year-projects/bolivia