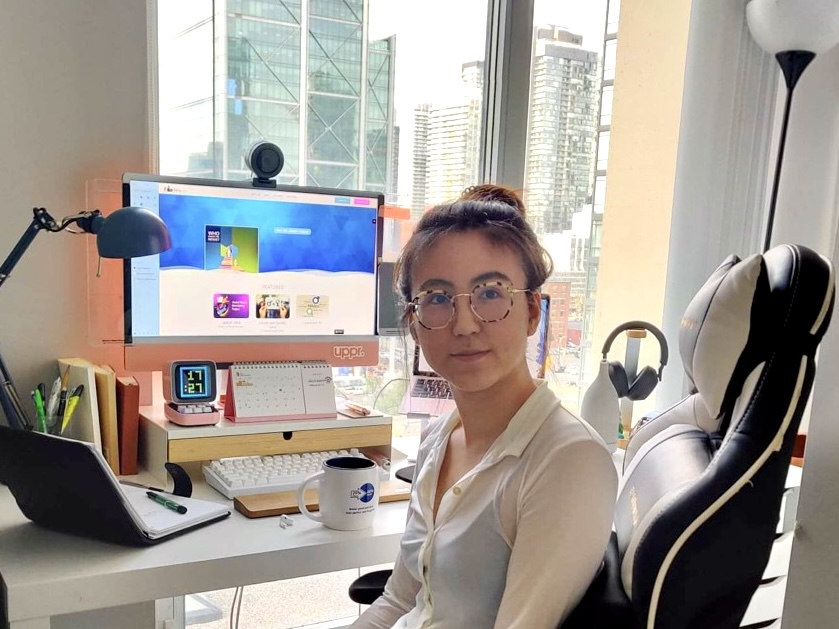 23 Sep 2022

WACC Communications Intern gains skills in communication for social justice

Angela Liu leaves her summer internship with WACC with valuable skills and knowledge for her future career path.

During her eight weeks as a Communication Intern at WACC's Toronto office, the undergraduate student in Peace, Conflict and Justice, Neuroscience and Political Science at the University of Toronto had the opportunity to work on several different projects, ranging from graphic design to literacy research and data compiling.

"When I started my internship at WACC, I was very excited on one hand; on the other hand, I did not know what the working style was or the exact tasks I would take on. Each project has helped me to polish a different skill set, which is something so amazing, and something I definitely did not expect," said Liu.

In addition to the new technical skills she learned, Liu values the experience she gained in communicating effectively with an international team working in different locations, on a variety of projects.

"Although I did not work directly with everyone, the opportunity to attend weekly group meetings was extremely valuable to me personally in terms of learning and observing a professional team's communication and work style," she said.

Liu also appreciated having the chance to step up and develop creative ways to effectively communicate with the general public to promote social peace and development.

She says her internship has been an invaluable experience that has helped her grow as a person and develop skills that will be beneficial in her future career.

"I would highly recommend WACC as an internship destination for anyone looking to gain experience in the field of social justice and communications."

Liu's internship was made possible with support from the Canadian government's Summer Jobs Program.