29 Sep 2014

Conference promotes freedom of expression in Arab world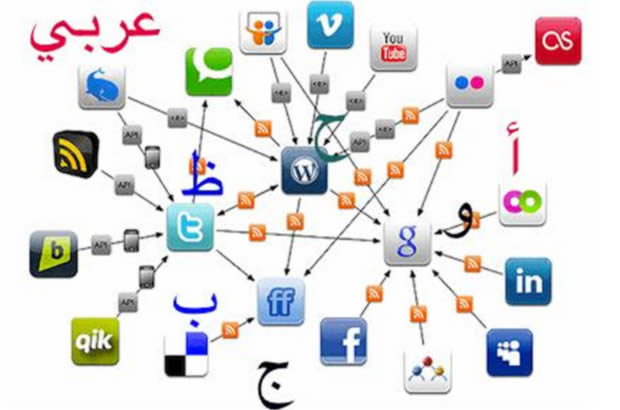 A conference on "the role of media in promoting freedom of expression" held in Beirut, Lebanon, 9-11 June 2011, called on professional communicators to work together to create an international support network for partners, to monitor and disseminate cases of repression of freedom in the region, and to enable youth to use social media to promote freedom of expression.
The conference was held at the initiative of the World Association for Christian Communication-Middle East Region (WACC-ME). Its purpose was for members and representatives of civil society to discuss ways of changing the reality of media in the Arab world as well as opportunities for promoting freedom of expression.
In his opening speech, Rev. Riad Jarjour, outgoing President of WACC-ME, praised the peaceful use of electronic tools of communication and social media by youth for their protests in many Arab countries. WACC General Secretary, Rev. Karin Achtelstetter, affirmed her support for what the region is going through and placed WACC at the disposal of people working to improve the situation through networking and exchange of information about media freedom.
Ms. Lavinia Mohr, WACC's Director of Programmes, stated that the timing of the conference was extremely important since it coincided with rapid developments and radical changes within the Middle East.
During the three-day workshop, lectures were given by journalist Jihad Al Zein, lawyer Adel Boutros, journalist Kamal Nabil, Dr, Nazha Elias, journalists Georges Nassif and Moustafa Fahs, Professor Antoine Msarra and journalist Saad Kiwan. After the sessions, participants listed the weaknesses and strengths of Arab media in general and Christian media in particular. They identified many more threats than opportunities and agreed to work to try to reverse that trend.
At the end of the workshop, WACC-ME held a general assembly during which members of its new executive committee were elected. The names and functions of the new committee members are: Margaret Saroufim (Egypt) President; Jack Khozmou (Palestine) Vice President; Unsi Anis (Egypt) Secretary; Naji Daoud (Lebanon) Treasurer (Lebanon); Kamal Nabil (Egypt) and Linda Maktaby (Lebanon) members at large.
Following the conference, on 13 June 2011, Dr Riad Jarjour and Rev. Karin Achtelstetter met with Lebanon's Minister of Information, Dr. Tarek Mitri. In conversation he listened to the outcome of the meeting and affirmed his commitment to democratic and participatory communication in the region.