18 Feb 2017

Data innovation powering Sustainable Development Goals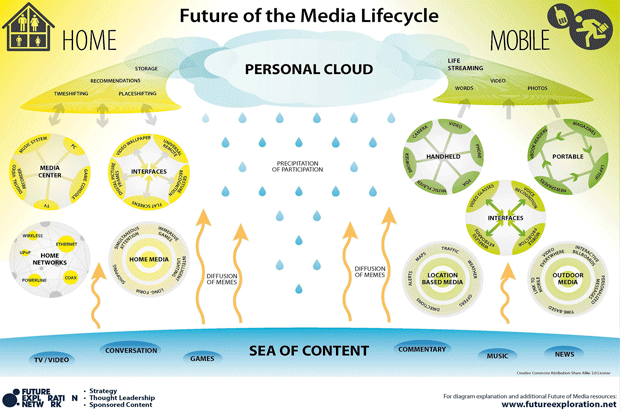 Photo: Contributed
---
The world is awash with data. Today, more data than ever in human history is produced on a daily basis. Every time a person carries a cell phone from one place to another, tops up her mobile airtime or posts on social media, new data is created.
The rapid increase of large data sets along with growing computing capacities and increasing sophistication to analyze ever-larger data sets has enabled businesses to dramatically improve their performances over the past years.
Companies can monitor client behaviour and their reactions to changes in service offerings in real time. Consumer items already come with increasingly sophisticated artificial intelligence and possess the capability to learn and adapt when being exposed to new information.
Household appliances can detect a person's presence and turn on or off when needed, resulting in significant energy savings. Smart refrigerators can automatically order groceries when supplies run low. The first generation of self-driving cars is here, promising to lower the risk of road fatalities due to human error.
There is no doubt: the future is already here, it is just unevenly distributed, as William Gibson famously said.
While companies work on improving data analytical capacities and extracting value from data innovations, we still have a long way to go in the development community and in the public sector. We do not know enough about the lives of the most excluded people on this planet.
We know very little about the quality of education, health and other basic services that poor people receive. We do not have sufficient data about the discrimination and exclusion of women. Yet we know that these can be decisive factors to reduce inequalities, improve livelihoods and eliminate extreme poverty.
The newly adopted Sustainable Development Goals are a tremendous opportunity to accelerate efforts to end poverty and to change the lives of millions while protecting the precious resources of our globe. At the same time, it poses a serious challenge of monitoring. There is not enough reliable and up-to-date data to track progress and measure the effect of interventions across demographics.
Over the past years, there has been dedicated efforts across the UN System and the wider development community to address our data challenges. Since 2009, the UN Global Pulse has worked with many UN agencies on proof-of-concept initiatives that show the potential of big data across the new Sustainable Development Goals agenda.
Following the release in 2014 of his report "A World That Counts", the United Nations Secretary-General last year tasked the highest level officials of UN agencies with accelerating the UN System's ability to innovate in applying data to development challenges.
How might we mitigate disaster loss by better assessing risks regarding the intensity and frequency of hazards due to climate change in the Maldives? How can we improve delivery of education programmes in Gabon by measuring the impact of short-term investments in training and capacity building? Is it possible to reduce HIV- infections and AIDS-related deaths in adolescents and at-risk communities through real-time analysis in Kenya? How might we better understand the impact of migration on the development of countries of origin, transit and destination? These are some of the intractable questions that the United Nations faces on a daily basis.
Designing data-driven solutions to development challenges
Last September, while heads of states were meeting at the United Nations General Assembly on the east side of New York City, a small cadre of UN staff headed the opposite direction, to the heart of Silicon Alley in Times Square.
Over the course of two days, they hunkered down with innovators from civil society, academia and the private sector to co-design data-driven solutions to these humanitarian and sustainable development challenges.
Following a hands-on approach, UN staff learned to apply data innovation methodologies in their day-to-day work, mindful of ethical considerations surrounding data use, such as safeguarding privacy and actively listening and responding to people's concerns.
Benefiting from the insights and expertise of top innovators from tech companies, they started designing specific and concrete data-driven solutions to the questions above that we are committed to put in practice in the coming months and years.
The event was the second in a series of six UN Data Innovation Labs aiming to provide the UN System with the capability to investigate, design and implement applications of emerging data techniques in support of global development.
We still have some ways to go to create an environment conducive to data innovation within the UN System, where risk is encouraged, failure is tolerated and learning lessons are ingrained in the culture, successes are scaled up, and we are equipped to reap the dividends of technological progress and data innovations to serve the poorest and most vulnerable.
If the data revolution is to help fulfil the transformative potential of the 2030 Agenda for sustainable development by realizing its fundamental principle of leaving no one behind, it is imperative that the United Nations itself not be left behind by the data revolution.
Source: IPS News Agency, 3 November 2016.
Magdy Martinez-Soliman is UN Assistant Secretary General and UNDP Assistant Administrator.