29 Jun 2017

Defenders of free expression celebrate 25 years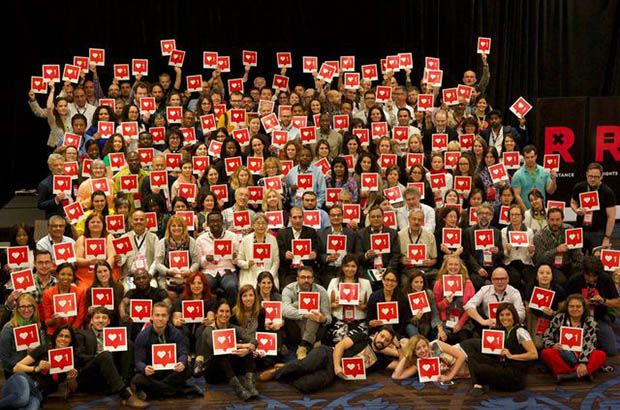 Participants at the 2017 IFEX Strategy Conference. Photo: IFEX
---
More than 150 delegates from over 60 countries attended the 2017 IFEX Strategy Conference in Montreal, Canada.
WACC has long shared IFEX's vision commitment to defend and promote freedom of expression as a fundamental human right.
IFEX was created in 1992 in Montréal, Canada, when a dozen leading free expression organisations came together to create a coordinated mechanism to rapidly expose free expression violations around the world.
At the conference, IFEX members, representatives from civil society organisations, funding agencies, government and the media explored new ways to tackle the complex, ever-changing challenges to the right to free expression.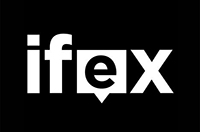 In her introduction, IFEX Executive Director Annie Game summed up the worsening global situation: "We are witnessing increases in travel bans, the blocking of foreign funding, criminalization of dissent, online harassment, arrests, detainments and draconian legislation aimed at paralyzing civil society groups… and it is working. Some of our colleagues are in prison… some awaiting trial or living in exile and… others still, whose organisations are just hanging on by a thread."
The conference keynote speaker was historian, political commentator and free expression advocate Timothy Garton Ash, currently Professor of European Studies at St Antony's College, Oxford.
He highlighted the double-edged nature of growing digital inter-connectedness. Although a "fantastic gain for free speech", he said, the internet had facilitated a new kind of threat to our right to free expression – a threat coming not just from governments, but from the "private superpowers of the net".
Alongside sessions on impunity, gender, fundraising, and how best to use international mechanisms, there was a series of dynamic group sessions that wrestled with issues such as surveillance, privacy, online smears, digital security, media literacy and "fake news".
These sessions were an opportunity for IFEX members to analyse current challenges to freedom of expression, debate strategies for confronting them, and explore ideas for potential future collaborative work across the network.
In her closing remarks, Annie Game noted, "In a way IFEX is the antithesis of the current global trend toward populism, racism, isolationism – our network is growing, diverse, respectful and connected as a global community of free expression advocates… who see the benefit of collaboration and the power of conviction. As I have taken to saying to the doubters… we work on rights… because we are right."
WACC congratulates IFEX on 25 years of excellence and looks forward to sharing the ongoing struggle.
Source: IFEX.