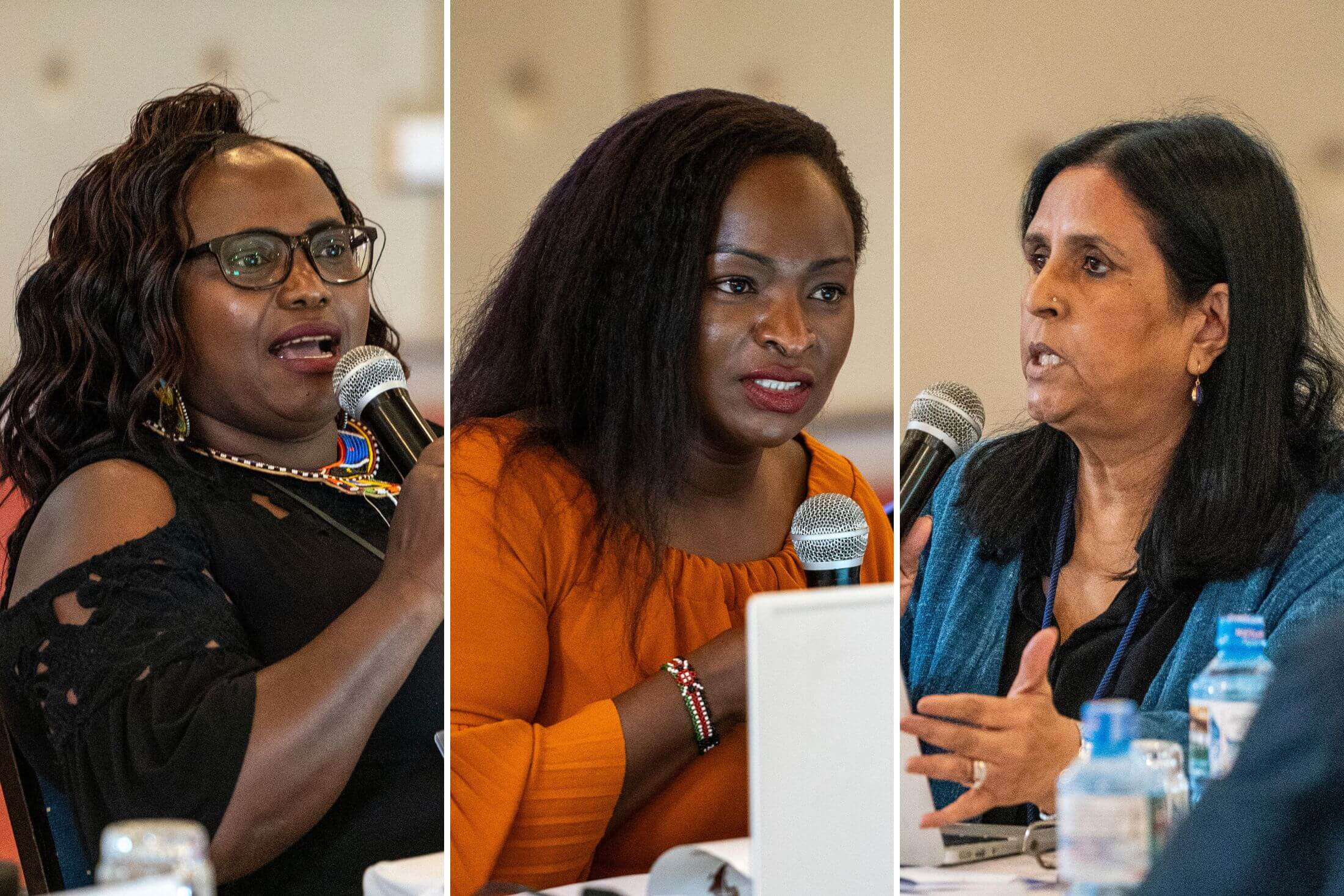 31 Aug 2023

Digital justice means closing the gender digital gap, say WACC partners

Gender integration — through inclusive policies and practical initiatives — is urgently needed in digital spaces, panelists concluded during a session on digitalization and intersectionality at the WACC partner consultation "Communication Rights: Towards a Digital Justice Agenda" in Nairobi, Kenya, in early August.

Gender inclusion has to be part of the conversation.

"Technology and digitalization are not gender neutral," stressed Judy Makira, CEO and co-founder of the Centre for Women Empowerment in Technology (CWE-TECH) in Kenya.

Makira pointed to the challenges that people living in rural areas face to access digital resources. She presented a project that is empowering girls, women, and youth in such areas, and working to close the gender digital gap. Addressing digital illiteracy among women is a particularly urgent task, she noted.

Training programs must be comprehensive, Makira said, covering aspects from safety in the digital space and digital literacy to digital infrastructure and the responsible use of digital platforms. She hopes to see mobile digital literacy classes that empower women and youth in rural communities.

The gender digital divide has economic implications.

The case for women's inclusion in the digital space is a compelling one, Elizabeth Njoroge, international ICT operations manager with Christian Aid Kenya, said. According to UN Women, women's exclusion from the digital sphere has shaved 1 trillion dollars from the GDP of low- and medium-income countries.

Njoroge pointed to women's lack of access to affordable digital resources and the persistence of cultural norms within the country as barriers to gender-just digitalization.

She recommended creating safe and supportive digital working environments for women and enhancing STEM programs in academia. Innovation communities such as the Kagoto Tech Hubs that Njoroge founded provide technology access and promote digital literacy for women and girls.

Gender discrimination is prevalent in society, including in the media and politics.

Tasneem Ahmar, head of the Uks Research, Resource, and Publication Centre in Pakistan, advocated for inclusivity and equal opportunities for all genders.

In her work with print media in Pakistan, Ahmar sees gender-related challenges like the absence of women from leadership, decision-making, and discussions about the family, and the media misrepresentation of women in times of disaster.

She highlighted that women journalists and politicians, along with transgender individuals, face trolling and threats online, leading some young people to leave the digital space.

Ahmar recommended training young girls and boys in a language that does not promote degradation or hyper-femininized behavior.

(LtR) Judy Makira, Elizabeth Njoroge, and Tasneem Ahmar share insights and experiences during the expert panel on digitalization and intersectionality during the WACC partner forum in Nairobi.
Photos: Gregg Brekke

"Communication Rights: Towards a Digital Justice Agenda" brought together WACC partners from Africa, Asia, and the Middle East for a learning, exchange, and networking consultation on 1–3 August. WACC works in partnership with the grassroots organizations through its Communication for All Program (CAP), with support from Bread for the World-Germany.