21 May 2018

Ensuring the survival of professional journalism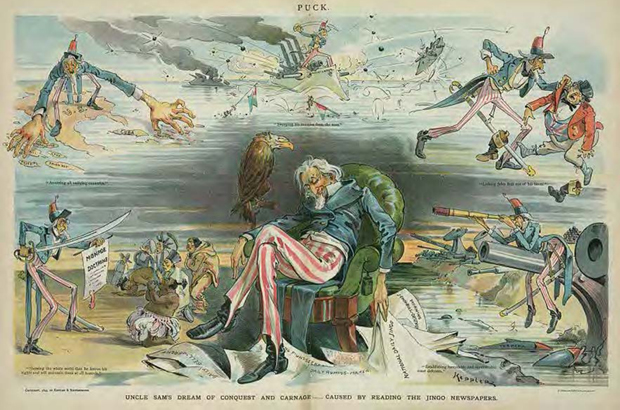 Photo: Contributed
---
The founder of Time magazine, Henry R. Luce, would likely be stunned at the state of the magazine industry today.
Luce, the son of a Presbyterian missionary couple working in China, broke new ground when he included a religion section when his news magazine was founded 95 years ago. "I became a journalist to come as close as possible to the heart of the world," Luce once said.
Today, the hearts of the world still beat, but the profession of journalism is failing to figure out what audiences crave, failing to figure out how to engender trust, failing at how to be democracy's watchdog and failing at survival. If, as Luce says, journalism tends the heart of the world, who then is tending journalism?
I believe nothing in the world holds more potential to stifle democracy, fuel autocrats, silence diversity, restrict social justice or stymie religious freedom as the decline of a robust, independent and professional press.1 Perhaps most disturbing of all, research shows audiences can't easily discern the difference between authentic, professional journalism and those photos, text or videos manipulated to present a distorted view of reality – so-called fake news.
Here, after situating religion news within these trends, I recommend several "commandments" of sorts, for communication professionals and the public, if we are to preserve journalism as a pillar of global freedoms and human rights.
Of course, where we find ourselves today did not happen overnight, but even for an industry that has had to iterate ever since the first modern-style newspapers were printed in the early 1600s, technology and automation are moving too fast for the human-heavy business of journalistic reporting to keep up.
New agenda-setters and gatekeepers
I grew up in the 1960s and 70s. Most nights, we ate dinner silently at our kitchen table, while Walter Cronkite delivered the news on CBS, one of the only two television networks we received in our rural southwest Michigan home. If my grandmother in Indiana or my aunt in Arizona turned on CBS, they would see the exact same news, in the exact same order with the exact same script and images.
Likewise, in the 1980s when studying journalism at Northwestern University and reading The New York Times' national edition, I saw the same stories as a cousin in Ann Arbor and friend in Texas. Agendas for citizens were set; gates to news were kept firmly in control by elite news outlets.
In U.S. journalism classes today, we're training the first generation of digital natives. These 18-year-olds have no memory of life without cell phones as teens. They had smart boards in middle school classrooms and personal iPads in high school. My youngest daughter, 18, has sent nearly 91,000 snaps on Snapchat, an app that displays photos or short videos for only 24 hours.
These digital natives "trade" in a different type of currency than in the past. Their "social capital" is built upon likes, retweets, snaps and comments. Their content is visual, personal and popular. And now, every person becomes a broadcaster of news. This makes more people and more stories available than at any time in the past. It's a wild cacophony of content full of endless digital distractions.
The problem is that often this content is not created by professional journalists. The effort required to share and spread social media content is so low, that news both fake and true reside in the same feeds. News organizations are franticly trying to keep up, using "bots" – programs that use artificial intelligence to post and mimic human conversations – to fill in the gaps.
But In the absence of large-scale news literacy programs, audiences remain ill-equipped to tell the difference between real and "fake" news. While news by professional journalists is difficult to discern from content intended to deceive, watchdog journalism, a hallmark of professional reporting, is underfunded and often underappreciated, especially among people of faith.
"It is sometimes said that the people are ahead of the politicians; it can also be said that journalism ought to be ahead of the people. Otherwise, the people are ill-served." – Henry R. Luce
Although fake news in and of itself is problematic, its prevalence creates a more significant problem: It leads the public to lack trust in news published by professional, mainstream outlets that subscribe to shared ethical values and journalistic norms. Journalism is rarely the most respected profession in the world, but it's clear that trust in news may be at a new low. As Melissa Bell wrote in last year's Digital News Report by The Reuter's Institute and Oxford University:
"The media industry is stretched thin, anxious, and walking a razor's edge. And perhaps the biggest threat to our business is not an external pressure: we have broken media industry because we have broken the confidence of our audience. … Instead of enriching their lives, our work depresses them. And underlying this loss of trust is a perception of media bias driven by polarization. People cluster to media organizations that fit their belief, and dismiss other outlets. The internet, once thought to open the world up to all the information possible and bring people together, has instead drawn people into their own corners."
Trust, the report found, varies across countries. Finland residents have the highest trust in news outlets, with 62% of those surveyed viewing news as accurate. Surprisingly, trust was not the least in countries in which the government has strong influence – although one might wonder if those surveyed felt free to respond honestly.
In countries in which a high percentage of people distrust the news, there also tends to be high political polarization. So, only about 23% of those surveyed trust the news in South Korea and Greece. Out of 36 countries and 70,000 online surveys, the U.S. ranked no. 28 in trust, close to Croatia, Czech Republic and Hungary. Only 38% of the U.S. public trusts the news media.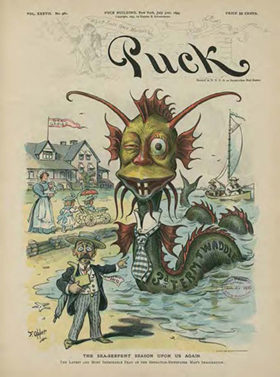 The elusive search for truth
An awkward silence ensued last fall when I asked a group of professional journalists from 15 sub-Saharan African countries if the phrase "homosexuality is a sin" is fact or opinion. A reporter from Zimbabwe finally answered, "It's a fact, because it's in the Bible."
His answer was a perfect segue into my lecture on the differences between "Truth" – beliefs accepted on faith as ultimate reality vs. "truth," which is the goal of real journalistic storytelling, comprised of verifiable facts. For professional journalism, truth-telling is the gold standard.
The Guardian's Editor Katharine Viner says public journalists have a mission to be truth-tellers, to "get out of the big cities and the big institutions and stay with the stories for the long-term." Truth-telling, however, is not just a mission of journalism; it's the essence of what separates professional journalism from all other media content. Professional journalists train and practice, practice, practice in order to accurately discern the difference between "Truths", falsehoods, and the "truths" journalists communicate to engaged audiences. Professional journalism, like other professions, is a discipline informed by scholarship, best practices, public service and the ethical codes that distinguish a professional from a hack.
The business of news was a side perk of colonial publishers who made most of their money from government and religious printing. Professional education for journalism and public relations did not begin until the 20th century. The first doctor of philosophy degree in journalism was awarded about 85 years ago – 1934.
Throughout the next eight decades, professional associations for specialty journalists blossomed. Groups like the Religious Communicators Counsel, SIGNIS, Evangelical Press Association, Jewish Press Association, Catholic Press Association, the Religion Newswriters Association, Associated Church Press and WACC emerged just for religion and religious communication.
These groups, along with the growing body of scholars and professors in journalism rewarded excellence through contests and solidified ethical standards. Even the norm of "objectivity" – a debated standard that has fallen out of favor in lieu of "transparency" – remains nonetheless an ideal for most professional journalists.
The social equation
The notion of "fake news" didn't emerge with Donald Trump's candidacy, although the phrase certainly grew to become common parlance because of this phrase's most prominent individual to invoke it.2 Fake news exists across the globe. It varies from the kind of satire that's found in The Onion – or the delicious Babylon Bee ("Your trusted source for Christian news satire.) – to entirely fabricated content and everything in-between.
Although 15th century printing presses made mass distribution of news quicker, the academic system of footnoting, verification and ethics of news did not yet exist. It would be centuries before it was de rigueur for publishers to develop any sort of standards for verifiable and truthful news. Still, ever since the 1800s, notations to verify made accuracy more easily measured, building trust.
The difference, of course, is the ability for social media to spread false stories at a speed previously unknown. The known role of "influencers" – those who have large social media followings – makes a distribution strategy possible (and successful). Trump himself is one such influencer, with 47.8 million twitter followers. If you wish intentionally to deceive the public, a few strategic hashtags and the sharing by a celebrity or sports star can easily get the job done.
Regardless of its pedigree, fake news is not going away. Writer Jacob Soll painted this dire vision in his December 18, 2016 Politico report on fake news:
"Real news is not coming back in any tangible way on a competitive local level, or as a driver of opinion in a world where the majority of the population does not rely on professionally reported news sources and so much news is filtered via social media, and by governments. And as real news recedes, fake news will grow. We've seen the terrifying results this has had in the past—and our biggest challenge will be to find a new way to combat the rising tide.3"
Revolutions and revolutionaries
"I suggest that what we want to do is not to leave to posterity a great institution, but to leave behind a great tradition of journalism ably practiced in our time." – Henry R. Luce
We are only at the start of digital transformation. Today's revolutionaries include Jeff Bezos, Elon Musk, Steve Jobs and Jeff Zuckerberg. The questions this revolution raises are profound. As artificial intelligence evolves and better mimics humanity, how will we assure that A/I doesn't also mimic the bigotry and biases that are among humanity's most egregious flaws? If you think that can't possible happen, it already has.4
As a journalism professor and specialist in religion news, these are my "Five Commandments", intended to add precision and depth to the discussion of "fake news":
Do not use the word "media" when you really mean just "news". It confuses social "media" as being equivalent to journalistic "news".
Pay for your news. Whether it's a magazine, newspaper, or a born digital site, pay a small fraction toward the human price of finding and reporting the truth.
Seek "truth" from your news, not "Truth". Indeed, there is a place for "religious" news that seeks to communicate a particular faith. But we need religiously neutral news professionals who have no sacred cows, so to speak, who help communities of faith be honest to their public.
Embrace news literacy and support press freedom initiatives, so that stories to uphold other freedoms – such as freedom of religion – are held dear.
Value the "professional" journalist who seeks "truth." Professional journalists are the ones most likely to remind us in pictures, videos and words, of humanity's past foibles. When well-done, it provides context and proportion. Seek these truth-tellers out.
As this transformational era keeps moving ahead, it's everyone's job to make sure the treasure of free professional journalism survives. Only when we embrace the importance of its role in ensuring humanity's core freedoms will we get, as Luce put it, "as close as possible to the heart of the world."
Notes
1. Although I use the term "press" here as shorthand, I actually mean something more broadly than that old-fashioned term. "Press" here really means any news media, be it online, print or broadcast.
2. A timeline of news "hoaxes" — fake news — can be found at http://hoaxes.org.
3. Soll, Jacob. "The Long and Brutal History of Fake News". Politico. Dec. 18, 2016. Accessed Jan. 28, 2018.
4. One example of artificial intelligence picking up the biases that people have used is in the language used in auto-completion of Google searches. Such auto-completes used to include phrases such as "Jews are evil" and other anti-Semitic phrases. CBS News Dec. 05, 2016.
Dr Debra L. Mason is among the leading scholars and trainers of how religion is portrayed in the news. She brings more than 30 years of professional and scholarly experience to her position as director of the Center on Religion and the Professions, an interdisciplinary center at the world-renown Missouri School of Journalism working to improve the religious literacy of professionals so they can better serve a multi-faith public.