17 Jan

Equal access to Internet struck down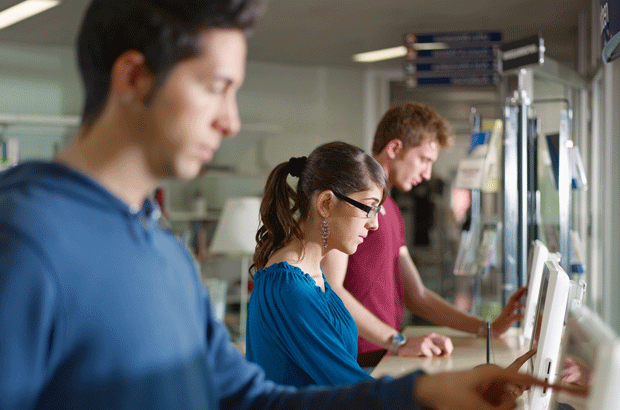 ---
Media organizations and stakeholders are analyzing the Dec. 14 ruling by a U.S. court that struck down key portions of the Federal Communications Commission's (FCC) open-Internet rules, effectively ruling that it can't force Internet service providers to offer equal access to their networks, a concept called "net neutrality."
The U.S. Court of Appeals for the District of Columbia, in a 2-1 decision, said the agency's rules had no basis in federal law.
Net neutrality means that all Internet users deserve equal access to online information, no matter which carrier, or Internet service provider (ISP), you use. ISPs should provide content in a "neutral" fashion.
In 2010, the FCC said broadband ISPs could not blocking lawful content and other services. Time magazine summed up the three rules:
"First, the order requires ISPs to be transparent about how they handle network congestion; second, the ISPs are prohibited from blocking traffic such as Skype or Netflix on wired networks; third, the order outlaws 'unreasonable' discrimination, meaning the ISPs can't put such services into an Internet 'slow lane' in order to benefit their own competing services."
The concept has been the source of a great deal of debate – in the U.S. Congress, courts and the media. Supporters view it as a way to ensure freedom and fairness on the internet, while opponents call it unnecessary government intrusion on business, notes a story on BBC News' blog, Echo Chambers.
The editors of the Wall Street Journal heralded the decision as "another judicial rebuke to the Obama Administration's abusive rule-making habits". They contend that internet providers should be able to charge different prices to companies like Youtube and Netflix, which require greater capacity and speed:
"This makes no more economic sense than forcing a cable company to charge one price no matter how many channels a consumer subscribes to, or saying a retailer can't charge more for two dresses than for one. It also means less innovation and slower broadband rollout because Internet companies are less sure of their return on investment."
Supporters of net neutrality see regulation as a necessary check on internet providers, which in the interest of maximising profits could give preference to big business over smaller, independent web enterprises and start-up companies, notes Echo Chambers.
"Internet providers are now free to stop or slow sites and apps they dislike and offer faster access to services they like – an 'upgrade' of the Internet that could make it look a lot more like cable TV, where you pay to get particular channels or bundles of channels," writes Yahoo technology blogger Rob Pegoraro.
Users might flock to big sites like Facebook and Google because access is free (at local wifi hotspots) or fast (on their home networks), while ignoring new sites that don't have the deep pockets to buy preferential access.
"Imagine if, years ago, MySpace or AltaVista had cut deals with cable companies to block Facebook and Google," writes Slate's Marvin Ammori. "Without network neutrality, telecom and cable companies could also stifle free expression. They'd have the legal right to block articles like this one."
The decision could mean that "Internet users may have to pay … if they want to visit their favorite websites or view a video, read a tweet, or like a post on Facebook. There can also be limitations to what sites can be accessed in favor of those who can control web traffic," according to an analysis on the website Tech Times.
The appeals court did, however, preserve the disclosure requirements that say while Verizon (which brought the suit) and other carriers can make some traffic run faster or block services, they have to tell subscribers they're doing it, noted a story on National Public Radio's All Tech Considered blog.
FCC Chairman Tom Wheeler, however, is not giving up on Net neutrality and will do all it can to ensure that Internet service providers will not resort to abusive practices for their own gain, reported Tech Times.
"The court invited the commission to act, and I intend to accept that invitation. Using our authority, we will readdress the concepts in the Open Internet Order, as the court invited, to encourage growth and innovation and enforce against abuse," he said during a conference with members of the Minority Media & Telecom Council.
While the FCC chair did not detail how abuses can be prevented, he guaranteed the public that all means will be exhausted by the commission.
As they used to say in the days of network television, stay tuned.