21 May 2018

Ethics in education is the key to sustainable development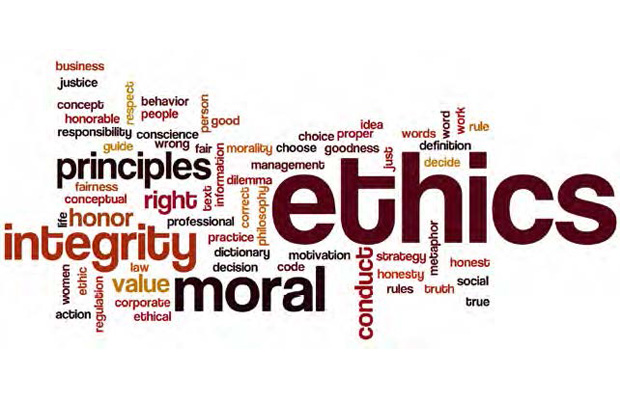 Photo: Contributed
---
It is an honour and a great responsibility to assist and guide young people, students and researchers as educators. The challenge, however, for those who teach is to undergo a radical rethink about what and how we teach young people to enable them to emerge as thought leaders and responsible citizens of the world, equipped with skills and knowledge to protect the environment, advance cultures, progress history and preserve the human ecology – body, mind and soul.
Such knowledge contains the ingredients of ethics, which is the discipline, process and action of thinking the right thing, of doing the right thing and of living justly. The ethical rationale is the knowledge base of what we learn for life, which has relevance in actions. Here lies a great potential for positive and sustainable change for humanity in the 21st century, confronted by challenges that come from social, environmental, technological, economic, cultural and political upheavals globally.
Part of the many problems institutions of higher education face in ethics education, particularly in developing countries, is not a lack of awareness of the need for ethics, but rather the lack of adequate and required resources, skills and content towards integrating the discipline of ethics in management and in the classroom. In today's world, more and more attention is given to the critical role of higher education institutions in fostering students to not only be well educated but also to be values-driven, as citizens and as leaders. As such, academic institutions are challenged to ensure that they abide by the highest ethical standards and that they build an ethos on their campus, among teachers, students and administrators, which inspires trust, credibility and hard work. This future starts with a sound interdisciplinary education.
Therefore, a primary concern of society must essentially reflect in what and how we teach young people – the bearers of the future of human civilization! At a time in which we find ourselves in the midst of a complex of issues, rather than offer narrow responses, what is called for requires interdisciplinary approaches. Universities must move from being Ivory Towers of the past to become authentic spaces of balance, inclusivity and access.
Higher education institutions are bearers and catalysts for integral development and social mobility, which provide opportunities for the many, regardless of gender or social standing, to address the complex issues of society with broad values founded on ETHICS – here an acronym for: Empowerment, Transformation, Holistic, Integrity, Competence and Sustainability.
Strategy building
In 2017, the Globethics.net Board of Foundation in Geneva, Switzerland, home to the world's largest digital online library on ethics with millions of resources accessible for free and a network of over 190,000 registered participants from 200 territories, decided to intensify and focus on the integration of Ethics in Higher Education as its key strategic route. This agenda has resulted in consultations and training happening for teachers and stakeholders around the globe.
Starting with some countries in Africa, it is planned to extend to Asia, Latin America and within Europe and North America. We need a space for stakeholders in education – teachers, administrators, policy makers, researchers and trainers – to share knowledge and dialogue on how Ethics in Higher Education can be integrated into concrete contexts.
Education for the 21st century must assist and lead the student to learn to be human, free and responsible with the ability to think, innovate, create and decide his or her own destiny. The teacher has the duty to guide the student to know how to acquire knowledge that is not mere information but knowledge that is reflected upon, offering essential insights needed for effective living.
The future of humanity rests on some critical key points, one of which is that there can be no sustainable development universally if there are no ethical values integrated across sectors and built within the education industry at all levels. If Facebook were a country, it would be the largest in the world with its 2.2 billion users from every country and generation beyond cultures, religions and ideologies.
What policies, skills and resources are available not only for knowledge acquisition, but also for creating the environment for the development and application of basic ethical values and principles practically in the training of the youth, towards overall transformation?
Source: Globethics.net No 2/2018. Obiora Ike is Director of Globethics.net