18 Jan 2018

Evidence-based journalism vs. sleepwalking into censorship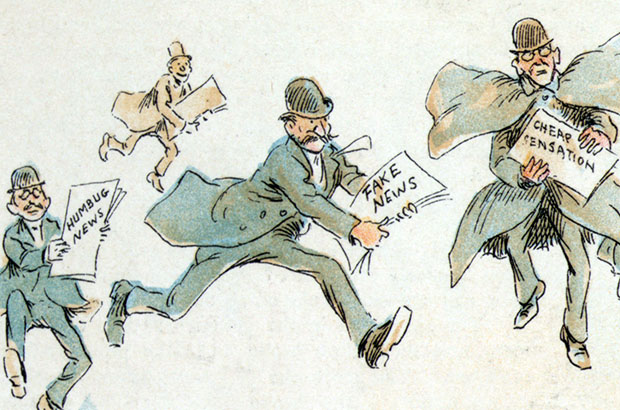 In recent months, public media have come under intense criticism for failing to adhere to an ethic that challenges misinformation and fake news.
However, a recent article in WACC's journal Media Development argued that lies and fabricated or inaccurate stories are the inevitable price people have to pay to be able to enjoy the right to communicate freely.
Last year, the European Commission appointed 39 experts to a new High Level Group (HLEG) on fake news and online disinformation.
Reminiscent of the MacBride Commission nearly 40 years earlier, the Group comprises representatives of the civil society, social media platforms, news media organisations, journalists and academia.
It will advise the Commission on scoping the phenomenon of fake news, defining the roles and responsibilities of relevant stakeholders, grasping the international dimension, taking stock of the positions at stake, and formulating recommendations.
On 3 January 2018, French President Emmanuel Macron announced plans for a new law to combat so-called fake news. He said that during elections social media would face tougher rules over the content that they place online.
Now, Article 19 – which works towards a world in which everyone enjoys the right to freedom of expression – has joined the fray. It warns that "enacting a legal duty of 'truth' would create a powerful instrument to control journalistic activities: allowing public officials to decide what counts as truth is tantamount to accepting that the forces in power have a right to silence views they don't agree with, or beliefs they don't hold."
In "Free speech concerns amid the 'fake news' fad" posted on its web site (18 January 2018), Article 19 points out that:
"Such laws can prevent the discussion of ideas which challenge the norm, limiting public debate and restricting criticism of societal attitudes or of those in power. Under such laws, journalists or human rights defenders could be sent to prison on accusations of disseminating untrue statements about alleged wrongdoings by the government."
The organization says that as the popularity of legislation to counter the phenomenon of fake news grows, we may be "sleepwalking into censorship in response to a phenomenon we still don't fully understand."
In fact, it is freedom of expression that is in jeopardy. Pronouncements against "fake news" and legislation against it can easily be used to suppress media freedom and to jail journalists.
Already, officials in the Philippines and Singapore are looking to stop the spread of fake news by passing laws that carry stiff penalties – including prison time.
Ultimately, however, a better solution lies in widely promoting media literacy in which ordinary people are capable of recognising sources and of reading or viewing between the lines.
Options for regulation and self-governance and developing greater public awareness should also be explored, as well as the potential offered by fact-checking mechanisms, cross-sector collaboration, and sustained investment in independent evidence-based journalism.
Image above: Reporters with various forms of "fake news" from an 1894 illustration by Frederick Burr Opper. Source: Wikipedia.