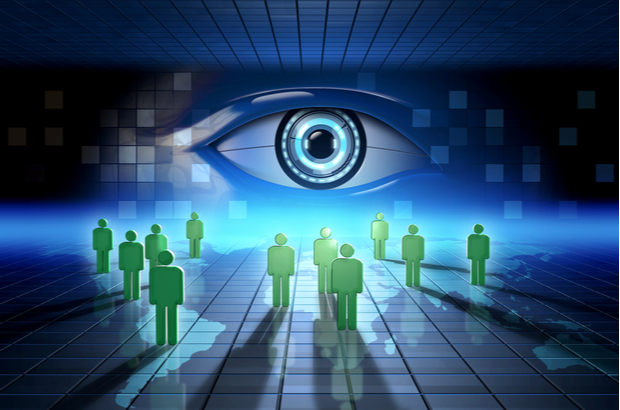 28 Feb 2019

Fake news: A threat to digital inclusion?

Communication among peoples of a nation is critical to understanding how people think, how they exchange their ideas, how they understand issues, and how they articulate their perspectives. But that's not the end of the story.

The current digital context has seen a proliferation of communication platforms that offer citizens, who are not necessarily journalists, an opportunity to give their views on practically any topic that they are interested in. These platforms range from social media networks, blogs, to vlogs and many others.

Views are usually shared with followers of those generating ideas who may not be necessarily "experts" in the topic, and who in turn comment, or debate on the topic sometimes creating serious disagreements, or even generating further topics. In these engagements, citizens enjoy the right to expression and opinion, which are key in any communication process.

It is important to note that communication rights belong to all citizens as provided for in Article 19 of the Universal declaration on human Rights. This states:

"Everyone has the right to freedom of opinion and expression; this right includes freedom to hold opinions without interference and to seek, receive and impart information and ideas through any media and regardless of frontiers."1

Further, these Communication rights are linked to other rights such as "the right to vote, free assembly and freedom of association".2

The availability of social networks through the Internet has allowed for a multiplicity of engagements on topics by both experts and non-experts so that we now talk of digital inclusion. And with the proliferation of digital platforms where anyone can associate with anyone and therefore communicate or disseminate messages, it can be argued that there is an attempt of inclusion happening digitally. People are increasingly benefiting from the knowledge society as well as creating knowledge.

Digital inclusion can be interpreted to mean:3
Access: Availability, affordability, design for inclusion, and public access. Meaning that communication platforms are not only available but less costly for users.
Adoption: Relevance, digital literacy, and consumer safety. In other words, that users have some level of understanding and can therefore make use of information tools. Further, these users are able to apply communication for civic engagement or social connections. This means that a definition of digital inclusion, needs to take into consideration some of these requirements.
There is recognition of communication rights and the attempt to digitally include all those willing to share their thoughts to the extent that they have access to communication platforms including digital platforms.
However, there are emergent threats to communication rights and digital inclusion namely hate speech online, fake news, and misinformation just to mention a few. This article focuses on fake news as one way that is threatening communication rights and digital inclusion especially in Kenya.
Understanding fake news
When thinking of fake news and how it can it can confuse those who consume it into believing that it is true, a classic example comes to mind. The story The polygamy hoax that spread from Iraq to Eritrea4 reported that the government of Eritrea had made it mandatory for each man to marry two wives. This story which initially sounded genuine, was shared in at least four countries namely Kenya, Nigeria, Eritrea and Sudan. And what made it look like it was real, was that it was carried by mainstream media.
In Kenya, the story trended on twitter with all manner of jokes and disinformation, which were presented as genuine. This prompted a response from the Eritrea Embassy in Nairobi, which refuted the story and termed it "appalling".
There have been many other fake news in Kenya, in particular during Kenya's 2017 general election. A case in point is a story that was purported to have emanated from the BBC on Kenya election: Fake CNN and BBC news reports circulate.5 A fake video supposedly produced by BBC in its Focus on Africa Program was circulated, showing that President Uhuru was bound to win in the August elections. This fake story was even backed by fake surveys that had been "conducted" by the BBC. The logo looked genuine and it was only those with domain names knowledge who were quick to point out that the story was not a genuine BBC story.
But there were many readers who were duped into believing the fake story. And this is not the only story that has been used to get citizens into thinking that some lies are presented as the truth. This then continues to raise the debate on availability of digital platforms to communicate versus what sort of information is shared and its authenticity.
What then is considered as fake news? This is misinformation, disinformation, and falsehoods. Fake news refers to fabricated news. It usually has no basis in fact but is presented as factually accurate. The spreading of fake news, disinformation, is done deliberately to deceive.
In the period leading to and after Kenya's 2017 general election, there was a marked increase in the publication and sharing of fake news through social media. A lot of the fake news posts amounted to hate speech, ethnic contempt, and inflammatory messages. And in a country that is polarized along ethnicity, some users of social media platform would be targeted just based on their second names as they would be judged to be supporters of either the ruling party of the opposition. In Kenya, it is easy to tell which ethnic community an individual is drawn from based on their second name. However, the name of a person does not necessarily mean that they support a leader who happens to come from their ethnic group.
As a result, some people felt afraid to share their views as sometimes there would be what people would consider innocent expressions, only for them to attract flak based on their ethnicity. This was obviously an outright threat to the right to right to communication, as well as digital inclusion since there were those who kept away due to this fear of being attacked.
But is fake news new?
It definitely is not. Before digital platforms and social media, there was yellow journalism and the pink sheets. These would be used to churn out fake news and propaganda aimed at influencing audiences in a certain way. They would purport to "expose scandals" or share a "scoop".
As such, fake news is comparable to propaganda in its popularity as a tool during electioneering. It is therefore not a new phenomenon. The only difference is that we have many and faster ways of spreading misinformation instantaneously, and which have zero costs in terms of advertising.
Social networking in particular has had a major impact on the way we communicate especially for personal use.Fake news is therefore a threat to factual information in particular due to the viral nature of how it gets spread out or shared.
Communication rights come with a responsibility at least to share what is factual. The phenomenon has grown and continues to develop. The fact that people can be anonymous online also provides a cover for the creators of fake news making any accountability efforts futile.
Credibility of information
Fake news creators take advantage of impressionable and already prejudiced audiences who are likely to share the same posts with their networks thus keeping the posts alive. It is sometimes not easy to distinguish fake news sources from legitimate ones with good examples being faked BBC or CNN.
There are Domain names that look like popular ones, and parody accounts such as @UKENYATA on twitter. This has a single t as opposed to double t. It requires a keen eye to notice this difference. Users therefore need to look out for social accounts that were created a few weeks ago, but have thousands of followers. These are robots at work!
There is also CNM.com as opposed to CNN.com. Such use legitimate logos of news organizations mostly the popular ones which easily dupe users into thinking that they are getting information from the real organisations.
Prevalence of fake news leads to the loss of trust in mainstream media, in social media platforms and detrimentally the Internet.
Impact on citizen engagement and policy formulation
Fake news is then a threat to communication rights as well as digital inclusion as it attracts measures from authorities, which are hinder citizens from enjoyment of expressing themselves. The approaches to combat fake news from the authorities include surveillance, which leads to self-censorship. Further, some governments have been known to control the Internet through internet shutdowns or taxation of internet bundles and airtime.
In addition, others have proposed unjustifiable regulation that is a threat to freedom of expression all in an attempt to disrupt the spread of online falsehoods. Some have legislation that makes creation of fake news unlawful and compel social media platforms to pull down fake news posts. However, it is important to point out here that some of these regulatory routes must be mindful of the human rights and freedoms guaranteed online.
Content control by governments usually restricts the freedom of expression, the freedom of the media, access to information, freedom of opinion and freedom of association. It is important to point out that laws are only justifiable to the extent that they are necessary, proportional and legitimate. And their effect should be to make genuine news media focus to on truth. Considering that fake news is not a new thing, there is no need to use a hammer to kill a fly.
Fact checking
The first step to take to the practice of communication in this digital era is fact checking. There is need for those communicating to be conscious of what fake news is, its impact, how to spot it and how to stop it. Mainstream media is a casualty of fake news due to the belief that it needs to break news, or beat deadlines to complete a story sometimes compromising credibility. This has seen fake news posts being cunningly passed off as genuine posts from established media outlets.
Notes
1. Universal Declaration of Human Rights. http://ccnmtl.columbia.edu/projects/mmt/udhr/article_19.html
2. Howie, E. (2017). Protecting the human right to freedom of expression in international law. International Journal of Speech-Language Pathology, 20,12–15.
3. What is digital inclusion? https://digitalinclusion.umd.edu/content/what-digital-inclusion
4. The polygamy hoax that spread from Iraq to Eritrea. January 30, 2016. https://www.bbc.com/news/blogs-trending-35430909
5. Kenya election: Fake CNN and BBC news reports circulate. July 29, 2017. https://www.bbc.com/news/world-africa-40762796
Grace Githaiga Co-Convenes the Kenya ICT Action Network (KICTANet), a multi-stakeholder platform for people and institutions involved in ICT policy and regulation.
Photo above by  Andrea Dante/Shutterstock