01 Oct 2014

FemLINKpacific celebrates World Radio Day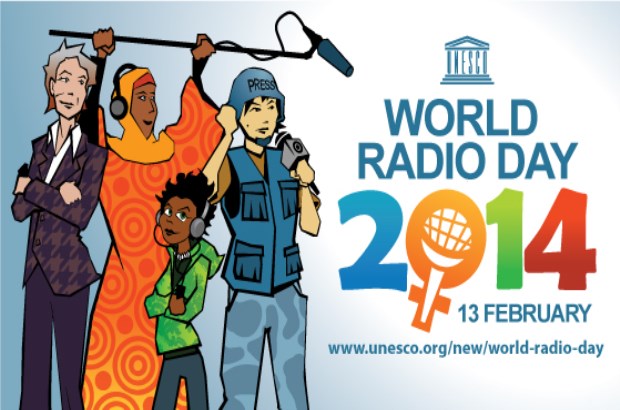 The theme of World Radio Day on Monday 3 February 2014 is "Gender Equality and Women's Empowerment".
UNESCO is promoting gender equality by helping to sensitize radio station owners, executives, journalists, and governments to develop gender-related policies and strategies for radio; eliminate stereotypes and promote multidimensional portrayal in radio; build radio skills for youth radio production, with a focus on girls as producers, hosts, reporters; and promote safety of women radio journalists.
This year's World Radio Day is very important for WACC partner FemLINKpacific, which is using it to launch a series of events leading up to the 10th anniversary of FemTALK 89FM.
FemLINKpacific launced Fiji's and the Pacific's first women-led "suitcase radio" station on 5 May 2004.
Ten years later the focus for FemLINKpacific's commemoration is "Putting Women's Human Security First!". It echoes the organization's founding vision to become a media platform for women, peace and security initiatives, including the implementation of UN Security Council resolution 1325.
Commenting on FemLINKpacific's initiative, WACC General Secretary Rev. Dr. Karin Achtelstetter said:
"We are fortunate to live in a time when community media are widely recognized by governments, international development agencies, and civil society organizations as key agents of participatory development and change. This is particularly true of community radio, which is a vital alternative both to state-owned and commercial private radio. Community radio enables people – especially marginalized sectors such as women and youth – to voice their concerns and to unite around common causes in order to challenge decision-makers and create communities that better respond to their needs. Community radio, alongside digital platforms and citizen journalism, is fast becoming one of the focal points for grassroots democracy, good citizenship and good governance."
For World Radio Day FemLINKpacific is organizing a series of community radio events Suva,the capital city of Fiji. It includes the Morning WAVES show on FemTALK 89FM Suva, with broadcasts with the community media network on FemTALK 89FM Labasa and a "suitcase radio" broadcast in Nausori (February 3).
These broadcasts continue to demonstrate the role of "suitcase radio" and will feature radio programmes produced with more than 100 rural women in Labasa, Nausori, Tavua, Ba and Nadi as well as Suva based producers throughout January 2014 for FemLINKpacific's Women's Human Security First campaign.
Suitcase radio is literally a radio station that fits into a little suitcase. It's about 20 kilograms in weight and has a low-powered transmitter. What it provides is a small station that is easy to manage, particularly for communities that have little or no broadcasting experience. It enables them to go out and broadcast anywhere, often from remote villages.
The overarching focus of femLINKpacific's range of community media initiatives is "women speaking to women for peace", a direct link with the women's peace initiatives during the May 2000 crisis in Fiji, in particular the Blue Ribbon Peace Vigil, where femLINKpacific was "born".