20 Mar 2014

Fiji group calls for culture of peace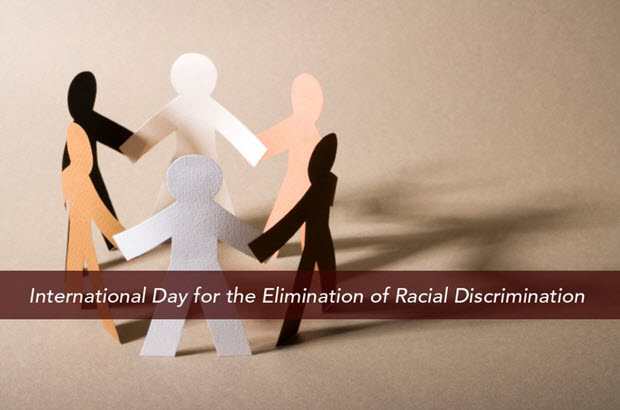 Fiji-based Citizens Constitutional Forum (CCF), a WACC
corporate member, is calling on the people of Fiji to promote a culture of
peace, tolerance and coexistence among ethnic groups as it marks the InternationalDay for the Elimination of Racial Discrimination on March 21.
"Racial intolerance continues to divide our nation and has
been one of the main causes of the social and political conflict that has
disrupted Fiji. In this instrumental year of elections, let our nation be
reconciled and move forward to a united Fiji," said CCF in a news release.
The news release was in the form of an open letter signed by
the Rev. Akuila Yabaki, CCF's chief executive officer. Yabaki is also chairperson
of the WACC Pacific region.
However, wrote Yabaki, there have been positive steps. "For
the first time in Fiji's history, we have removed race-based voting. We have
removed reservations to the International Convention on the Elimination of all Forms of Racial Discrimination and are now fully accountable to our
international obligations under the Convention," he said.
Fiji has introduced a Bill of Rights that enshrines the
right to equality and freedom from discrimination and the nation is able "to
celebrate a common and equal citizenry, a secular state and proportional
representation," Yabaki wrote.
However, challenges still lie ahead. Rights must be
protected and promoted, without limitation, and the Human Rights and
Anti-Discrimination Commission must be strengthened, he said. "CCF calls on the
political, religious and civil society leaders of Fiji to support
reconciliation amongst communities and condemn racial discrimination and
intolerance," he wrote.
The letter notes that the world is commemorating the first Day
since the death of former South African President Nelson Mandela, who
successfully opposed the race-based apartheid system in that country. The Day
pays tribute to the 1960 Sharpeville massacre in which 69 people were killed by
police at a peaceful protest against apartheid.
"Today, let us recognize the threat of racial discrimination
in Fiji, defend the rich diversity in our society and celebrate Fiji as a
united nation," the letter concludes.