24 Sep 2015

Film features WACC partner Sharon Bhagwan Rolls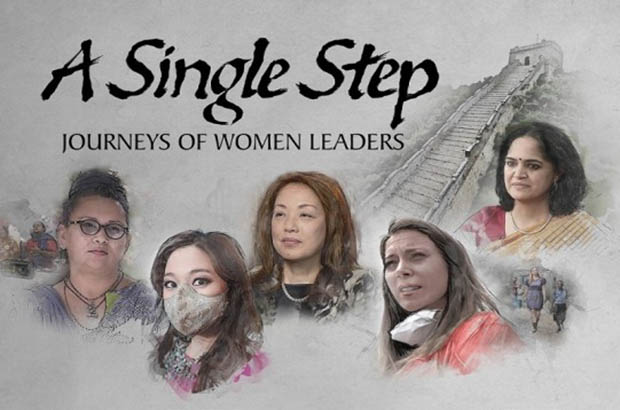 ---
The Asia Society in New York on Sept. 24 is hosting the premiere of a documentary on female leaders that includes Sharon Bhagwan Rolls of Fiji-based femLINK Pacific, a WACC partner and community media initiative that supports the views and concerns of women in the South Pacific.
The film, "A Single Step: Journeys of Women Leaders," produced by Voice of America, will be shown at 5:30 pm at the Asia Society at 725 Park Ave. Narrated by Academy Award-winning actress Sally Field, the film profiles five women who are "champions, agents of change, and [make] the world a better place in China, Japan, Fiji, India, and Liberia," according to the Asia Society.
A panel discussion will follow the 30-minute film, on the topic of "how to reach out to youth around the world with a message of hope—that young people, especially girls, can be involved and active in making positive global change" said the Asia Society. The panel will also consider progress made since the 1995 Women's Conference in Beijing, the empowerment of girls and women, and what remains to be done.
"This timely and important discussion takes place as the U.N. prepares to adopt new sustainability goals, and the world reflects upon that powerful meeting 20 years ago. It was a moment and event that opened the way for profound conversations and real impact for millions of women the world over," said the society.
Speakers include:
Aamina Awan leads U.N. Women's global youth engagement strategy for the HeForShe Campaign.

Peggy Liu is chairperson of the Joint U.S.-China Collaboration on Clean Energy (JUCCCE), a non-profit organization that works to spur international collaboration, global climate change and is considered a leading voice on China's sustainability.

Beth Mendelson is the senior executive producer of "A Single Step." She is responsible for documentaries and special programming at Voice of America. Beth's 30-year communication career focuses on issue-oriented programming.

Amina Mohammed is U.N. Secretary-General Ban Ki-moon's special adviser on post-2015 development planning. She has been working in the field of development for more than 30 years both in the public sector and the private sector.

Josette Sheeran is the seventh president and CEO of Asia Society. She is former vice chair of the World Economic Forum, Executive Director of the United Nations World Food Programme, and deputy U.S. trade representative. In 2011, Forbes named Sheeran the world's 30th most powerful woman.

The Hon. Kevin Rudd is president of the Asia Society Policy Institute. He served as Australia's 26th prime minister and as foreign minister. As foreign minister, he appointed Australia's first-ever ambassador for women and girls to support the critical role of women in development.