18 Nov 2016

Forming new partnerships between religion and development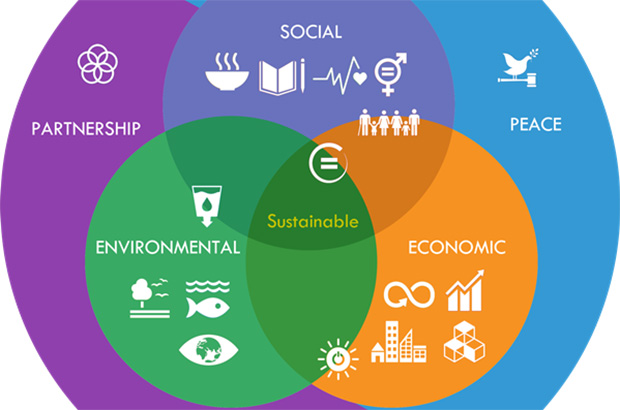 Image courtesy of UNSSC.
---
A group of 31 people representing organizations working in the fields of development and humanitarian aid met at the UN System Staff College in Bonn, Germany, 15-17 November 2016.
This three-day workshop aimed to explore and discuss aspects of the UN Sustainable Development Goals and its Agenda 2030.
In September 2015, governments agreed on the "2030 Agenda for Sustainable Development", with a set of 17 Sustainable Development Goals (SDGs) at its core.
Agenda 2030, together with the Paris Agreement under the United Nations Framework Convention on Climate Change, form the most comprehensive blueprint to date for eliminating extreme poverty, reducing inequality, and protecting the planet.
Five pillars support sustainable development: people, planet, prosperity, peace and partnerships. They offer a new way of looking at any intervention aimed at addressing development and societal challenges around the world.
The 2030 Agenda also calls for fundamental transformation in the way needs and opportunities are identified and in regard to the partners who need to be engaged to address them.
New and ongoing partners include the numerous faith-based organizations and actors who have long been doing development and humanitarian work in different parts of the world. Participants at the UN workshop in Bonn explored how these partnerships might look.
They asked questions like: What are the normative features of the 2030 agenda? What does the 2030 Agenda mean in terms of ethical assumptions about prosperity? And what is the relationship between religion and development?
Participants heard how communication rights also need to be a part of any initiative aimed at achieving the SDGs and recognized that development is a long-term process whose beneficiaries include generations to come.
They agreed on the need to define partnership in a new way – making it more strategic, more effective, and less transactional.
At the recent Abuja, Nigeria, meeting of the International Partnership on Religion and Development (PaRD), WACC was approved as one of 14 new partners sharing a commitment to human rights standards and a dedication to equality for all.
They jointly pledged to share their institutional and experiential knowledge with PaRD and to work towards achieving the Sustainable Development Goals of the 2030 Agenda.