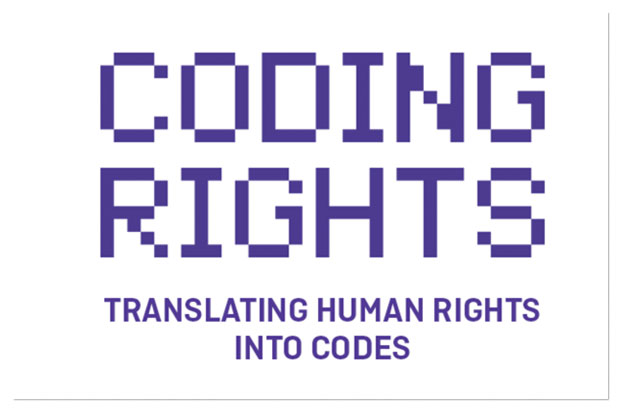 11 Nov 2018

Gender and human rights in the digital age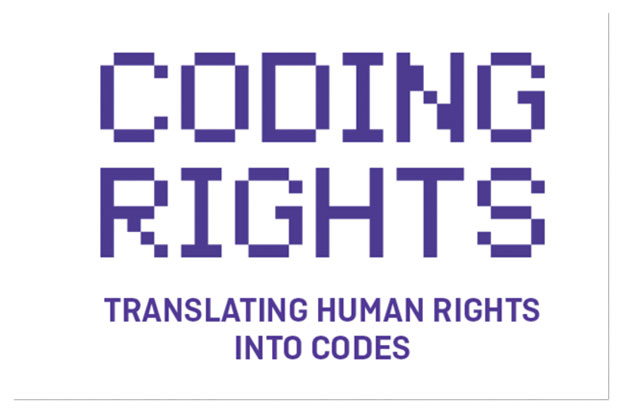 ---
Information is power. This oft-repeated phrase is true, even if the way we share information changes over time. It is this very concept that inspired a group of women to use their intelligence, passion and knowledge in the service of "translating human rights to code."
This is the leitmotif of Coding Rights, an organisation created in 2015 that describes itself as a "think and do" tank. It focuses on strengthening human rights in the digital realm.
How can human rights be strengthened online? For Coding Rights, it can be done by considering the use and understanding of technology when shaping public policy. It can also be achieved by denouncing companies who use technology to violate digital privacy.
While this may sound like a mishmash of ideas, one thing is clear: Coding Rights walks the walk, and their work extends beyond far publishing statements. "We create apps, produce content, and break down complex ideas so that they are accessible to everyone," Joana Varon, founding director of Coding Rights, told IFEX.
Varon is a Brazilian researcher and activist, focused on technology, digital rights, and privacy. She's also a lawyer, and holds a degree in International Relations. In 2017, she was selected, amongst 15 others, for a fellowship dedicated to "building a more humane digital world" by the Mozilla Foundation.
Varon seeks to "reach people through accessible, easy-to-understand mediums" and to discuss "topics like surveillance and digital security." For Varon, this presents "a constant challenge."
"We take a three-pronged approach to our work: The first is to research the state of technology, its implementation, and the effects it has on fundamental human rights. The other is to translate the findings of our research so that more people and other movements can understand it. We want them to know that digital issues are cross-cutting and relate to almost all existing social movements (environmental, gender equality, etc.). The third aspect of our work occurs after we've conducted our analysis, and after we've informed and mobilised people. At this point, we think of the type of code we'd like to create that encompasses alternate values to the ones we currently see reflected in technology," said the researcher and activist.
It's a significant challenge, raising awareness about human rights in the digital age.
"It's a complicated issue. From the moment we created Coding Rights, we chose not to use the typical images of eyes and cameras to represent digital security. We wanted to make something that created more of a personal connection with people, and we continue to do so," says Varon.
She believes that things have changed "for the better" in Latin America over the past year; that people are more aware of issues related to personal data, privacy, and the internet. The Cambridge Analytica case – in addition to other potential influences on the electoral results in countries like the United States – allowed people to "understand that their data is valuable" and to "pay more attention" to their online presence.
Translating to create understanding
The key concept that Varon works with is that of "translating" the complex mechanisms of digital security and surveillance into "concrete actions, where people can feel an impact."
"People often think that human rights and digital rights don't affect them directly, so we have to find innovative ways to discuss these topics," she said.
This is how Coding Rights was born – based on the aim to "translate human rights into code."
Right from the start, Coding Rights' work stood out as original and controversial. "SaferNudes", for example, is an initiative that informs people about how they can take all the nude photographs they like, while still safeguarding their anonymity (if that's what they want). The project offers a guide – complete with concrete examples – on how to take safe nude photographs.
"We would dare to say the vast majority of us yearns to send and receive nudes all day long, every day. We believe the privacy of your communications is a right, and that the decision to have them published or not should be exclusively yours," the project states.
This is the perspective that Coding Rights takes with each new project. Another example of their work is a newsletter on surveillance and digital security. The project started in 2015, and it continues to run today. Its primary focus? How the use of big data can affect elections.
Chupadatos – The data sucker
Something sinister moves through the shadows of the darkest nights – a being that terrorizes even the most remote towns of Latin America. It's a macabre, mythological being who sucks the blood out of farm animals. Known as the Chupa Cabras, it's been the worst nightmare of children and adults alike for decades.
Using this name as inspiration, Varon and her team created Chupadatos, a virtual being who – instead of sucking blood – sucks data from all of its victims (in other words: us).
"Chupadatos is yet another initiative that allows us to tell stories and share them on a large scale. It's a very effective way to make the link between gender and technology. It translates the problem and tells it in a way that people can understand. In this way, we're using technology as a tool to defend human rights," Varon says.
The link between gender and privacy is also made in "Menstruapps", a project that researched fertility and menstruation apps. The initiative uncovered that an enormous amount of data is collected from app users.
"It's detailed information about our bodies, sexual activity, and feelings. In most cases, the apps also use very traditional language that conveys a pro-fertility, traditional family model. These are all issues that we sought to raise awareness about and change," she said.
Other topics discussed by Chupadatos include: public transport in Rio de Janeiro, dating apps, apps for taking care of children, and marketing that targets mothers. "We hope that people become aware of this business model, and understand the risks that come with it. These risks can include leaked data, or the inappropriate use of data by the company that collects it," the researcher explains.
Currently, Coding Rights is working on "Safer Sisters", a feminist digital campaign that shares advice, via GIFs, on how women can stay safe online.
"We love it when people read an entire guide on digital security and become well-versed in the risks. But we understand that not everyone will read an entire guide. So, we like to share concrete steps, and tips that only require one click for people to take action."
Coding Rights' vision is clear. It sets out to approach pre-existing issues – such as surveillance, extortion, personal data misuse, and human rights violations – from new angles, using unique communication platforms.
This is why Coding Rights is made up of a small team. There are only six full-time employees. Depending on the projects they're developing, they "may look for the ideal candidate to see the project to fruition."
"We try to build bridges – to simplify the discourse of privacy and surveillance and apply it to everyday scenarios," Varon said.

The future: Creating codes to guarantee human rights
For Varon, the future of Coding Rights lies in honouring its name, and creating codes to develop technology based on "a different set of values." Values that "defend human rights" and that are rooted in "feminist and egalitarian" thought.
"I visualize this as the possibility to guarantee rights by conceptualizing technology that is different from the paradigm we currently live in," Varon said.
"The technology that we use nowadays, even the internet itself, was developed under the principle of connectivity. While this is an important value, we realized that we can't conceptualize it without relating it to other values, such as the right to privacy and data protection," she added.
Coding Rights has developed projects related to these issues. One example is radar legislativo (legislative radar).
Allyship, courage, and inspiration
Coding Rights also likes to work with other organisations who are strategic partners on the continent, and with whom they can develop innovative ideas. "We are always looking for partners to develop ideas, and who can help share them with more people," said Varon.
"We like to work on hot button issues, such as fake news, or the use of personal data in elections, but with a regional approach, and in a way that applies to our geographic area," Varon explains.
Several IFEX members have worked with Coding Rights, including Asociación de Derechos Civiles (ADC), from Argentina, Fundación Karisma, from Colombia, and Derechos Digitales, from Chile.
We asked representatives of these organisations about what it's like to work with Coding Rights:
"We've worked with Coding Rights on multiple occasions. I think the best way to describe the work of Joana and Coding Rights is 'courageous.' They aren't afraid to explore new perspectives or ways in which to discuss human rights and technology. And that, I think – in a community that is often far too self-referential – is very important and inspiring," said Vladimir Garay, Advocacy Director at Derechos Digitales.
"Coding Rights is one of the most interesting projects in the region when it comes to activism and digital rights. They take a fresh approach on how to communicate complex issues. Their communication style is straightforward and sprightly. They offer an interesting perspective on gender. We worked together on Chupadatos, and another project that analysed government websites," said Carolina Botero, of Fundación Karisma.
Working with Varon and Coding Rights is "stimulating," Botero added, noting that the organisation "acts very quickly" and has "very fast" reaction times.
To Eduardo Ferreyra, public policy analyst for ADC, Coding Rights "does very good work regarding the use of personal data. They are very professional, but what makes them stand out the most is how they disseminate information in original ways. They often use art as a means of sharing their findings."
Both ADC and Coding Rights are researching how personal data is used by political parties during elections.
Coding Rights' projects have gone viral, and their impact continues to grow in the region and on the continent. It's in the energy and dedication of groups like Coding Rights that we can find hope for a freer, egalitarian and more tolerant Latin America.
---
José Peralta is a Regional Editor for IFEX, a network of organisations connected by a shared commitment to defend and promote freedom of expression as a fundamental human right. Article reprinted with permission.