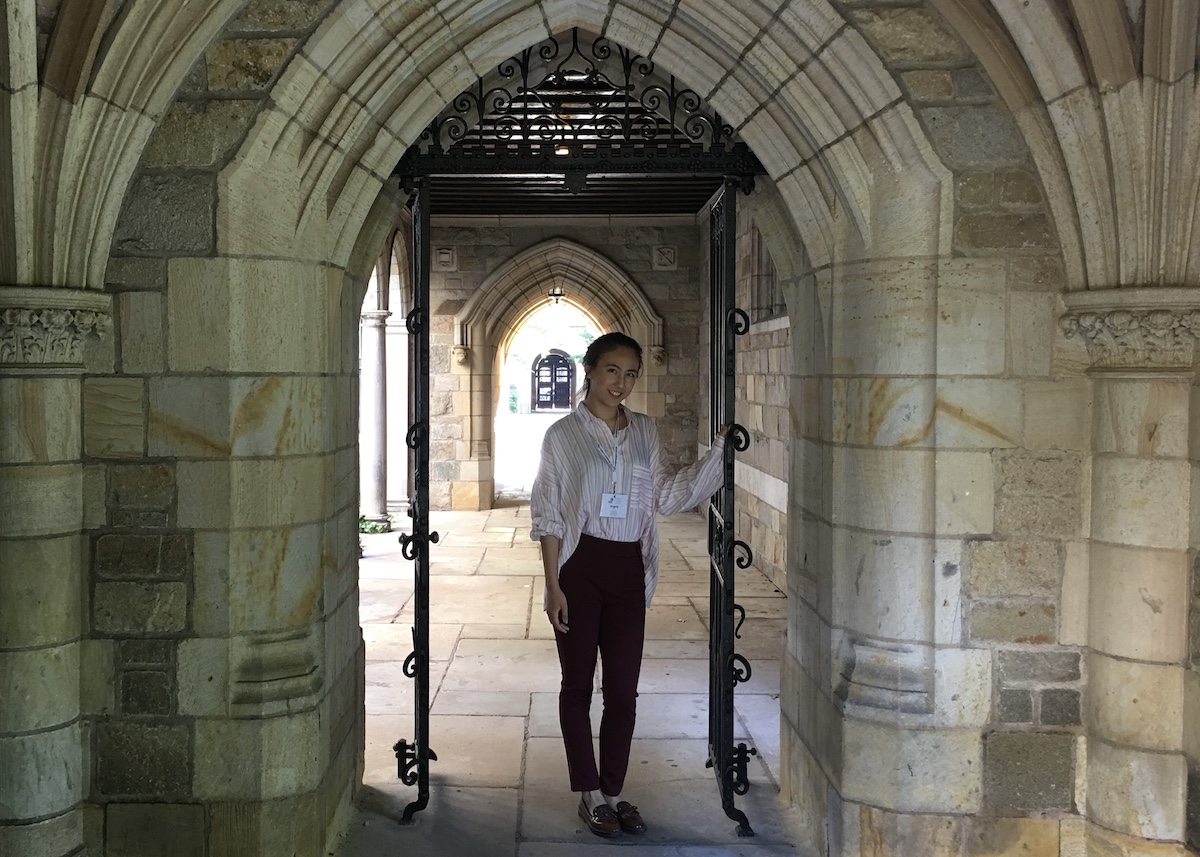 05 Jul 2022

'Gender equality is a cause I'm deeply passionate about,' says new WACC intern

Angela Liu (she/they), an incoming fourth-year undergraduate student pursuing Peace, Conflict and Justice, Neuroscience and Political Science at University of Toronto, has recently joined WACC as a summer Communication Intern.

Liu said she learned about WACC while attending the community service course organized by the Trudeau Centre of Peace, Conflict and Justice, which has been collaborating with the organization for student learning service courses at UofT for several years.

"During that course, I had the opportunities to discuss WACC's work with my classmates, and their work on WACC's campaigns last year had deeply inspired me," said Liu.

After discussing with them WACC's work of advocacy and capacity building, Liu said she felt confident that she could help WACC to promote and strengthen its vision of achieving "communication rights for all."

"We are fortunate to have Angela Liu with us for the summer and proud to be in solidarity with the extraordinary work being carried out by the University of Toronto," said Philip Lee, WACC General Secretary. "Angela brings interests and skills that will enhance our current work, especially in the fields of gender and digital justice."

Liu said WACC's work with grassroots organizations and civil society organizations around the world resonated with her.  In her second year at UofT, she established UTalkCon, a university club  "to empower youth from all backgrounds to speak up for themselves and achieve dignity and inclusion with their opinions through active, peaceful participation in open discussions."

She is particularly interested in WACC's interdisciplinary approach to communication rights.  "WACC's work is both extensive and intensive. The Global Media Monitoring Project (GMMP) carried out by WACC has conducted research that I deemed extremely crucial for all responsible global citizens to be aware of." They noted the latest GMMP data that shows "women are dramatically under-represented in the news…Only 25% of news subjects – the people who are interviewed, seen, or read about in the world's news – are female."

"Gender equality is a cause I'm deeply passionate about, and I wished to help contribute to this cause by amplifying the work of WACC," said Liu.

During the eight-week internship, Liu will assist in designing and implementing a visibility and engagement campaign to expand WACC's networks and membership; develop infographics, video, and content for WACC's social media platforms, conduct research, and provide support to staff.

She hopes to not only gain more experience in the field of media communication, but also to learn more about teamwork during a remote, pandemic era.

Outside of her extracurriculars, Liu's academic interests regarding social science lie within the field of contentious politics with a focus on the authoritarian regime, and its implication on colonialism and imperialism. They also conduct qualitative and quantitative research on the associations and manifestations of neuropathological disorders in Canada's youth criminal justice system, with a focus on Indigenous population, women, and marginalized communities.

"I am open to and welcomes all types of academic discussions regardless of the field you study," she said.

Liu's internship was made possible with support from the Canadian government's Summer Jobs Program.