14 Mar 2014

GMMP Ambassador's film on women's movement to be shown at conference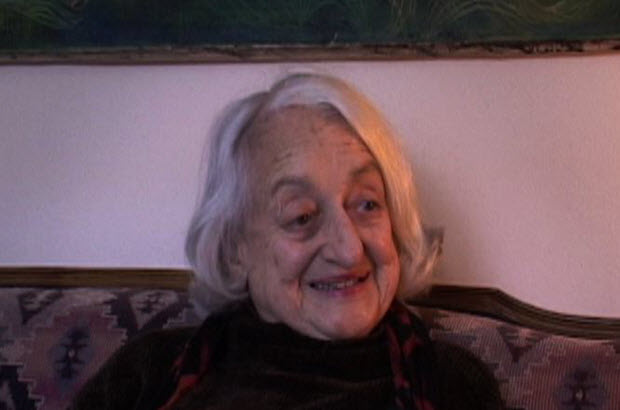 Pioneering feminist Betty Friedan, profiled in Jennifer Lee's film "Feminist: Stories from Women's Liberation." Photo courtesy Jennifer Lee.
---
California-based filmmaker Jennifer Lee, a 2015 Global Media Monitoring Project (GMMP) Ambassador, will be presenting her film on women's liberation at "A Revolutionary Moment: Women's Liberation in the Late 1960s and Early 1970s," a conference scheduled for March 27-29, 2014 at Boston University in Boston, Massachusetts.
Lee's film, "Feminist: Stories from Women's Liberation," examines the second wave of the women's liberation movement. Interviewees include author and National Organization for Women founder Betty Friedan, authors and activists Frances M. Beal, Robin Morgan, Sonia Pressman Fuentes and Betita Martinez. It won "Best of the Fest" for documentary at the Los Angeles Women's International Film Festival.
It will screen on March 27 at the George Sherman Union Metcalf Ballroom on the Boston University campus. More information on the conference is available here.
The conference description notes that "despite its immense achievements, the women's liberation movement of the late 1960s and early 1970s has been minimally documented in print or on film. In recent years, however, celebrations of the movement's accomplishments have proliferated and new films have revived interest in this revolutionary period."
The gathering will "bring together activists, scholars, artists, writers, and filmmakers to reflect on the movement: its accomplishments in so many domains, its unfinished business, and its relevance to contemporary work that is advancing women."
Participants include actress Geena Davis, whose Institute on Gender and Media conducts research on gender portrayal in the entertainment industry and Ariel Dougherty, who directs the Media Equity Collaborative at the Women's Media Center, which is based in New York and Washington, D.C.
Lee's website encourages participants to "join Jennifer at the conference and discuss teaching the women's liberation movement and her new role as Global Ambassador for the Global Media Monitoring Project (GMMP)."
The WACC-supported GMMP, which has been held every five years since 1995, monitors the representation of women in global media. So far, the monitoring shows extremely slow progress in bringing women's voices to bear in public discourse taking place through the news media. Not only does the news present a male-centric view of the world, it is also marked by gender bias and extensive stereotyping that underpin marginalization, discrimination and violence against girls and women.
"The GMMP reports give me concrete evidence that feminism is important and needed in the world. I see the narratives and story lines being shaped by our mainstream media and I see the lack of women's perspectives. If we want girls and women to be influential and participate equally in the world we have to change the gender disparity in our mainstream media," Lee said in an e-mail message.
The 2015 GMMP, for the first time, will have four "ambassadors" who will bring personal expertise and stories to the issues of gender and media, be consulted by staff in areas such as public events and advocacy, highlight opportunities of implementation within regions and various constituencies and interpret GMMP and seek cooperation and collaboration.
The other ambassadors are: Dr. Musimbi Kanyoro, President, Global Fund for Women; Sharon Bhagwan Rolls, Executive Director, FemLINK Pacific, Fiji & Civil Society Advisor at U.N. Women; Nadia Al-Sakkaf, Editor-in-Chief & Publisher, Yemen Times.