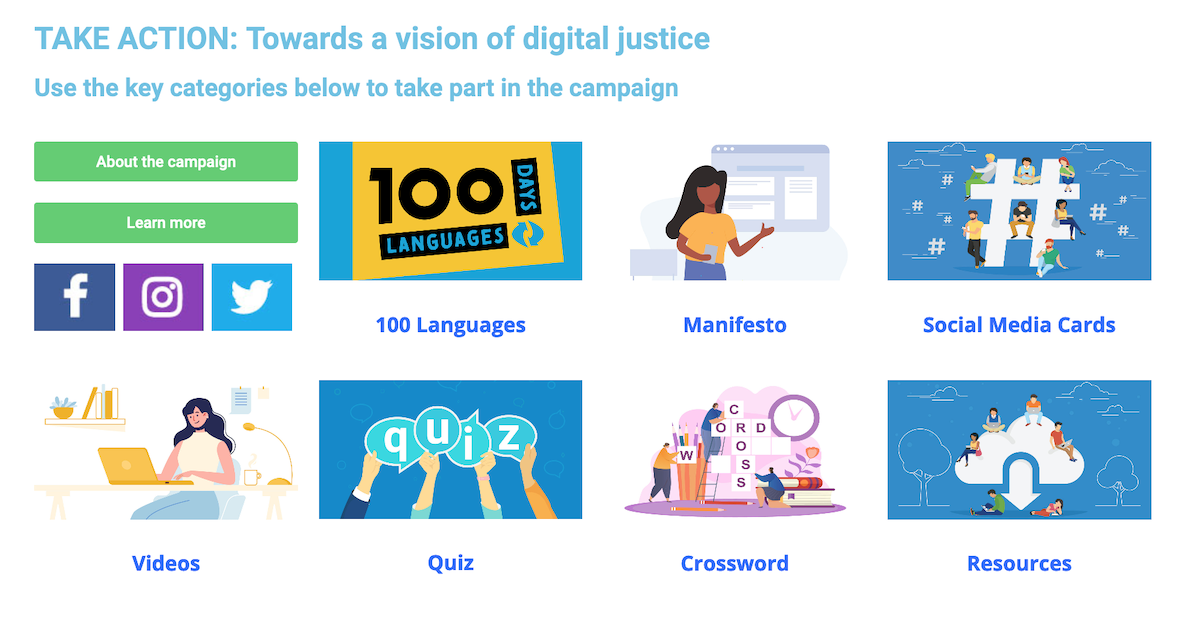 15 Jun 2022

WACC, WCC launch interactive digital justice campaign page

Take a quiz to test your knowledge of digital justice. Solve a crossword puzzle based on the theme of digital technology. Or watch a video about how communication can advance social justice in a digital age.

As part of their campaign to raise awareness and promote action on building a digital world founded on human dignity, human rights and democratic principles, WACC and the World Council of Churches (WCC) today announced the launch of an interactive multi-media web page designed to inform and engage their members and visitors.

"Digital communication is growing rapidly, and the opportunities – and challenges – it poses are becoming all the more apparent," said Sara Speicher WACC Deputy General Secretary. "The use of digital platforms must occur within a framework of communication rights that help generate genuine opportunities for free and informed participation to promote true sustainable development."

Speicher underscored the need for civil society, including churches and faith communities, political actors, science and business, to work together to guarantee and protect civil rights in the digital age. "Fundamental rights will not prevail on their own or through voluntary commitments by corporations."

The digital justice campaign was initiated as a follow up to an international symposium held in September 2021 organized by the WCC and WACC, and co-organized by Brot für die Welt (Bread for the World), Evangelische Kirche in Deutschland (Evangelical Church in Germany), Evangelische Mission Weltweit (EMW, Association of Protestant Churches and Missions in Germany), and World Student Christian Federation. "Communication for Social Justice in a Digital Age" reflected and shared visions of a future in which technologies are placed at the service of people rather than governments or corporations.

"Join us – learn more about the principles of digital justice and help us build an informed and active network of individuals and organisations committed to applying communication rights online," said Speicher.

The digital justice campaign page also includes a link to the 100 languages in 100 days initiative to translate the "Principles of Communication for social Justice in a Digital Age" into various languages, as well as social media cards and other resources that one can download and share.