08 Sep 2014

Join the 'Bali road map' call to action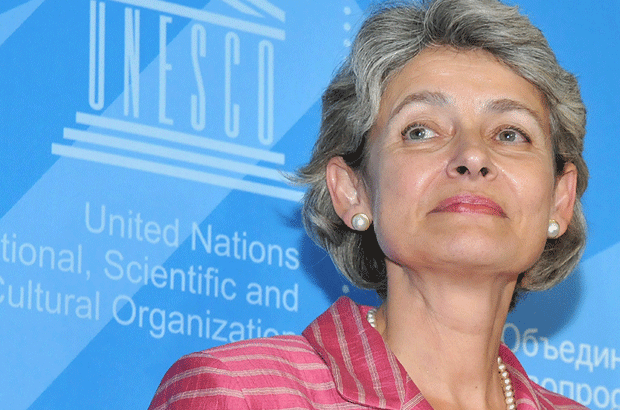 UNESCO Director-General Irina Bokova
---
A new "truly human-centered" approach to development should include "freedom of expression and media development," according to UNESCO Director-General Irina Bokova.
Ensuring that action is taken to support media on the global development agenda was the aim of the Bali Road Map, the final outcome of the three-day Global Media Forum, held Aug. 25-28, 2014, in Bali, Indonesia. More than 200 participants attended, including journalists, government officials, scholars and other stakeholders from more than 30 countries. The forum was subtitled "The Role of Media in Realizing the Future We Want For All."
At the 2013 UNESCO General Conference, Bokova recalled, member states said freedom of expression and universal access to knowledge and its preservation should be reflected in the post-2015 development agenda. Such examples of communication rights help democracies flourish and foster citizen participation.
"Freedom of expression is essential to dignity, democracy, sustainable development, dialogue peace and tolerance. Information and knowledge hold the key to crafting the future we want for all," Bokova said. "The UNESCO Constitution … calls for the 'free flow of ideas by word and image' – as we shape a new agenda to follow 2015, this mandate has never been so important for international peace and for the common welfare of all humanity, for the future we want for all."
The Road Map will be used as the basis to advocate for the inclusion of media as a standalone goal in the Sustainable Development Goals, which will succeed the Millennium Development Goals set to expire in 2015. The Road Map proposed a wide range of actions for media professionals, governments, UNESCO and the wider international community.