22 Sep 2017

Language rights are still under threat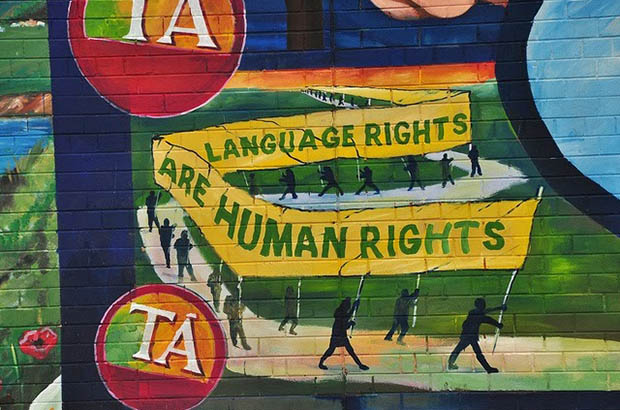 Language rights are important both South and North. Image courtesy of Solidaridad.
---
Two journalists have been attacked in Algeria while promoting Kabyle language and media.
According to a report by PEN International (13 September 2017), journalists Reda Amrani and Rachid At Ali Uqasi were attacked in a town in Béjaïa Province, northern Algeria, as they were about to give a press conference to launch a TV channel promoting Kabyle language and culture.
The two journalists were taken to hospital, where they received treatment for their injuries. In spite of the attack and earlier harassment from the Algerian authorities, they went ahead with the conference later the same day.
At the event, they spoke about the creation of the new Kabyle language TV channel, and its importance in safeguarding the Kabyle language and identity.
"Harassment by the Algerian authorities over the organisation of cultural events in Kabylie region not only undermines freedom of expression, but respect for the Kabyle language and culture, rights which are fundamental to sustainable peace," said Simona Škrabec, Chair of PEN's Translation and Linguistic Rights Committee.
Language comes under the umbrella of communication rights. It underlies cultural identity. In a very real sense, people live in "the house of language".
In his autobiography Long Walk To Freedom (1994), Nelson Mandela writes, "Without language, one cannot talk to people and understand them; one cannot share their hopes and aspirations, grasp their history, appreciate their poetry or savour their songs."
Kabyle or Kabylian is one of the Berber language spoken by a some five million people in the north and northeast of Algeria.
The Berber (Amazigh) language with all its dialects is recognized in the Algerian Constitution as a national language, but not as an official language. The Arabic language is still the only de jure official language of Algeria.
In 1999 WACC was among a number of NGOs that organised a public hearing on "Languages and Human Rights". It took place at The Hague, Netherlands, and focused on five cases of threats to linguistic human rights.
Five international judges, experts in language rights, heard pleas on behalf of the Creole Language (Kwéyòl), Sign languages, the Kurdish language, Bilingual education in California, and the Berber language (Tamazigh).
One of the most poignant moments during the hearing came from a young Kurdish participant living in Turkey. He did not know his own language and as a result had never been able to communicate with his grandmother in their native tongue.
It was an extraordinary testimony to the emotional, cultural, and human costs of linguicide – the death of a language from natural or political causes.
Communication rights enable all people everywhere to express themselves individually and collectively by all means of communication. For this to happen, people need a diversity of means of expression – including their mother tongue.
WACC firmly supports PEN International in condemning any attack on or infringement of language rights.
Source: PEN International.