13 Sep 2014

Listening to the voices of those living in poverty and marginalization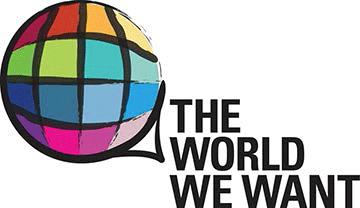 The Participate initiative provides high quality evidence on the reality of poverty at ground level, bringing the perspectives of the poorest into the post-2015 debate. Participate aims to:
Bring perspectives of those in poverty into decision-making processes
Embed participatory research in global policy-making
Use research with the poorest as the basis for advocacy with decision-makers
Ensure that marginalised people have a central role in holding decision-makers to account in the post-2015 process
Generate knowledge, understanding and relationships for the global public good.
Participate is co-convened by the Institute of Development Studies (http://www.ids.ac.uk/) and Beyond 2015 (http://www.beyond2015.org/), but the initiative is only possible because of the energy, expertise and vision of numerous organisations committed to participatory research. Participate is funded by the UK Government.
Participate connects the unfiltered voices of those most affected by poverty and marginalization with decision-making at national and global levels, thereby providing high-quality evidence on the reality of poverty at ground level, bringing the perspectives of the poorest into the post-2015 debate.
Participatory research carried out by a global Participatory Research Group has been drawn together to explore people's experiences of living in poverty and marginalization, and mechanisms and processes for positive change. The report looks at how this knowledge contributes to a set of principles for development and a new vision for the future. The full Participate report, details on the methodology, and multimedia research outputs can be downloaded from http://www.participate2015.org/resources/
The following 10 interconnected and mutually reinforcing principles provide a strong framework for a vision of post-2015 development that is transformative.
(1) Prioritize those living in extreme poverty and marginalization through a rights-based approach. To make dignity a reality for all people, the rights to food, work, education and civil and political freedoms must be seen as foundational and interconnected.
(2) Tackle inequality by addressing discriminatory norms. For excluded groups to enjoy equal access to resources, services and justice, the intersecting social constraints and institutional power relationships that oppress them need to shift.
(3) Dignity and recognition are central. Interventions that aim to transform the lives of the poorest and most marginalized need to promote their dignity, recognition and empowerment.
(4) Strengthen families and communities – not just individuals. Development initiatives need to prioritize interventions and capacity development which strengthen the positive elements of people's closest support networks and challenge the negative ones.
(5) Make sure development interventions are holistic. Poverty and marginalization are dynamic and interlocking social processes. This requires coordinated, integrated responses, based on the realities of people on the ground, and locally led programmes.
(6) Invest in community organization and capacity development. Community organization and capacity can be a powerful way to increase people's sense of agency, challenge negative norms, build links between the individual and the community, and promote collaboration for positive social change.
(7) Promote a participatory approach to governance. This is an approach that engages with local knowledge, strengthens people's voices, ensures the influence of citizens in decision-making and enables people to hold decision makers to account.
(8) Accountable, inclusive institutions and access to justice. Institutions should see people at the centre of why decisions are made; they must move away from nepotism and greed, and towards an inclusive and people-centred approach to policy and development.
(9) Quality of services over quantity. Service provision must move away from quantity as a measure of success, and focus on quality.
(10) Working over the long term. Interventions need to be based on longer-term relationships and investments in communities, not on short visits which set up short-term, disconnected projects.