22 Feb 2023

MD 2023/1 Editorial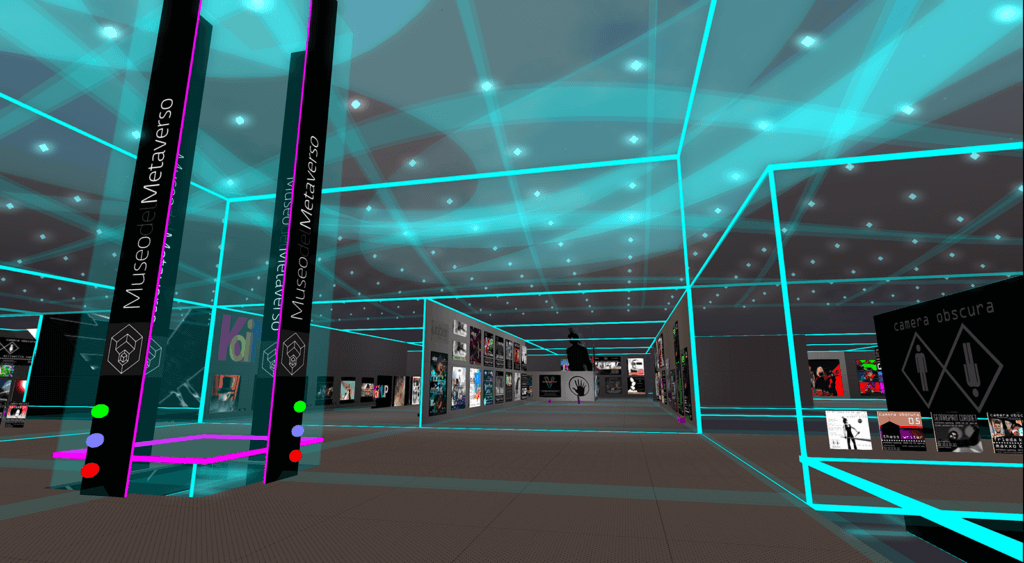 The term "Metaverse" was first used in Neil Stevenson's 1992 novel Snow Crash, where it is described as a three-dimensional world accessed using goggles, similar to today's VR headsets.
In the novel, Hiro Protagonist, a computer hacker and pizza delivery guy, moves in and out of the Metaverse, where users can have life-like experiences in an urban landscape created via binary code.
Published just one year after the (Commercial) Internet (eXchange) was launched, Snow Crash shifts between a dystopian Los Angeles and a virtual world in which Hiro is offered a data file that causes his computer to crash (producing a snowy screen) and a fellow hacker to suffer brain damage.
Fast-forward to where Facebook's Meta – and similar initiatives by other corporate players – plans to develop a universal, interoperable 3D space that will flawlessly unite the many digital platforms in existence today. In this Metaverse, people will use sophisticated avatars to communicate with each other, to establish exclusive groups, and to build virtual communities and enterprises. Digital currency will be used to trade assets, weapons, drugs, and other merchandise. Users will party, shop, visit museums, travel, and even attend places of worship – as if they were real.
Control of these digital worlds will be in the hands of their operators. Regulation will be extremely difficult to enforce. And, since the Internet already shelters the dark web – a collection of clandestine sites accessible only by specialized browsers and intended to keep illicit activities untraceable and anonymous – it will only be a matter of time before denizens of the dark web figure out how similarly to subvert the Metaverse.
Two articles in this issue of Media Development critique this digital "Promised Land", which recalls the Global Machine in E. M. Forster's short story "The Machine Stops" (1909) and Oceania's Ingsoc in George Orwell's "Nineteen Eighty-Four" (1949) – whose warnings went unheeded and in which every aspect of social life is controlled and monitored.
The remainder of this issue is dedicated to the potential impact on communication policies of Latin America's Pink Tide 2.0 – the resurgence of a turn towards left-wing governments in Latin American democracies and away from an earlier neoliberal economic mode. The term is used in contemporary political analysis to refer to a move towards more progressive economic and social policies. As one commentator has summed it up:
"The region first suffered uprisings of extreme right-wing dictators and their military juntas during the 1970s. Following the victory of Hugo Chavez in Venezuela in 1998, the late 20th century to 2021 was marked by historical elections of leftist governments, sparking the 'pink tide': a political wave favouring the Left. After a decade of hegemony, widespread disenchantment with the Left benefited the Right in Latin America. However, the recent economic and health crises appear to be reversing the standing of the Right in the region. The electoral victories of the Left, defeating the extreme Right in Chile and Honduras, the advance in the polls of Lula over Bolsonaro in Brazil, and the election of the first left-wing Colombian president, herald a new trend."1
For English-speakers, Lorenzo Vargas presents an overview of the current situation, noting the need for governments to work shoulder to shoulder with social movements and civil society organizations already engaged in trying to democratize media ecosystems, and for civil society to establish broad and cross-cutting coalitions to position communication rights as a building block of social progress.
For Spanish-speakers, several articles contextualize and explore in greater depth the ongoing struggle to realize the vision of Bolivian communicator Luis Ramiro Beltrán, that communication "must not be a tool for manipulation with the purpose of satisfying the interests of the few… nor used to maintain an unjust social structure… but must be used to transform society so that justice and peace might prevail."2
Photo credit: New building of the Metaverse Museum. By Mirabella – Own work. CC BY-SA 4.0.

Notes
1. "A New Pink Tide in Latin American Politics" by Justine Peries, in The McGill International Review (22 July 2022).
2. Luis Ramiro Beltrán (2012). Teorías de Comunicación Latinoamericanas.