29 Aug 2017

Media Development 2017-3 Editorial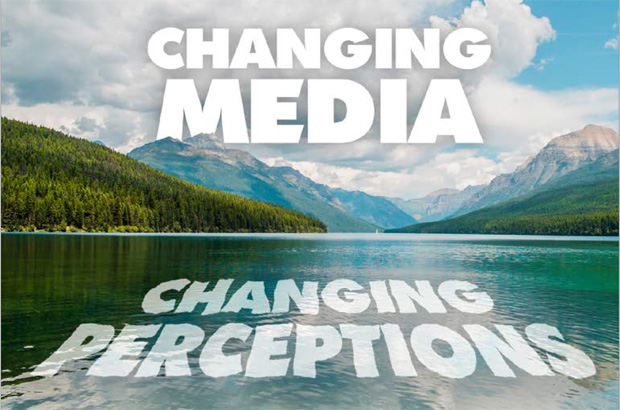 ---
Great expectations have been placed on social media platforms as a panacea for the challenges facing societies worldwide. In particular, social media platforms are expected to strengthen open dialogue and public debate and to be sources of information and knowledge.
Social media are also expected to play a key role in holding decision-makers accountable in regard to equitable access to public resources and social services. Civil society organisations see them as a way to expand public spaces for citizens to participate in the way societies are run and to promote better governance.
Social media have a coordinating function, relaying often vital information in both normal and exceptional times. They may never be revolutionary in the sense that, without long-term ferment and sustained political and social organisation, they will not overthrow a repressive regime or free an oppressed people. But, as Ricky Storm Braskov notes:
"Social media are revolutionary in the sense that they facilitate, even fortify, a culture of networking. From the perspective of developing countries where communication and media are sparse and often non-existent, social and mobile media do have a massive potential in connecting people both within and to the outside world. It is a qualitative change and… in a complex modern society, where things that matter can happen anywhere and at any time, the capacities of people armed with the means of recording, rendering, and communicating their observations change people's relationship to the events that surround them."1
In many ways, this observation makes it all the more remarkable that the role of communications, mass media, and social media found scant place in the formulation of the Sustainable Development Goals (SDGs). Despite much work having been done over several decades in the fields of communication for development (C4D), communication rights, and in relation to information and communication poverty and to "voice" (inclusion and participation in social, political, and economic processes), this is an astonishing oversight.
Much more emphasis on this vital domain might have been expected in the SDGs, since communication and the interplay of information and knowledge at all levels arguably underpin sustainable development. Among 17 goals, three make passing references:
SDG 5 Achieve gender equality and empower all women and girls rather weakly says: "Enhance the use of enabling technology, in particular information and communications technology, to promote the empowerment of women".
SDG 9 Build resilient infrastructure, promote inclusive and sustainable industrialization and foster innovation is stronger: "Significantly increase access to information and communications technology and strive to provide universal and affordable access to the Internet in least developed countries by 2020"
And SDG17 Strengthen the means of implementation and revitalize the global partnership for sustainable development escapes with: "Enhance the use of enabling technology, in particular information and communications technology".
Communication is curiously absent from SDG 1 End Poverty in all its forms everywhere, although it could have been front and centre. As a multi-dimensional and multi-layered process, communication for development and social change aims to empower individuals and communities to take actions to improve their lives. In this respect, C4D involves engaging with communities and listening to real people as they identify problems, propose solutions, and act upon them.
Communication is also difficult to pinpoint in SDG 16 Promote peaceful and inclusive societies for sustainable development, provide access to justice for all and build accountable and inclusive institutions at all levels. In a sense, SDG 16 lies at the heart of Agenda 2030 and yet only one of the target indicators relates to communication rights: "Number of countries that adopt and implement constitutional, statutory and/or policy guarantees for public access to information".
Returning to the kind of political, social, and behavioural change that communication for development is expected to bring about, traditional mass media and social media can play distinct and sometimes overlapping roles. However, it would be wrong to suppose that either of them comprise neutral spaces. Both are constructed with a purpose, and that purpose is ideological. And behind the ideology of the social platform is the ideology of the content-provider, whether blogger, advertiser, or citizen-journalist.
Media systems contribute to and, to some extent, determine local, national, and global discourses. Ownership or control of the sector is essential for political leaders and corporations aiming to further their own interests. This is why the media are often the first targets of authoritarian leaders (as well as some leaders in democratic countries) when taking or consolidating power.
Independent media and journalists (who often put themselves at risk) serve to counter some of the excesses of governments by exposing misinformation, corruption, and misuse of national resources; by providing a platform for political debate and building consensus; by offering a source of factual information and balanced analysis. In doing so, they strengthen democratic processes and equitable economic development and give a powerful voice to people seeking to advance good governance and good citizenship.
The same could be said of social media if they were made subject to ethical safeguards around honesty and accountability. In this way, social and mobile media platforms could have a revolutionary impact in the field of communication for development − provided that they demonstrate reliability, transparency, and legitimacy. ν
Note
1. Ricky Storm Braskov (2012). In Social Media in Development Cooperation published by ØRECOMM Centre for Communication and Glocal Change.