21 May

Media Development 2018/2 Editorial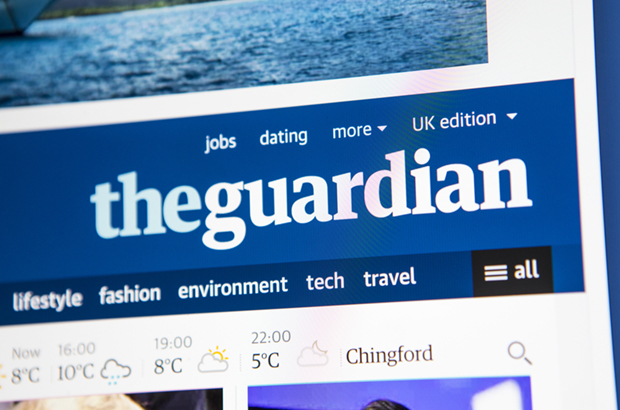 Photo: Chris Dorney/Shutterstock
---
At the heart of this issue of Media Development lies an opinion piece written by the editor-in-chief of The Guardian newspaper and first published on 16 November 2017. The word lies is ironically appropriate – for its singular ambiguity in a world where balance and truth in news coverage often appear to be at a premium and where social media daily peddle fake news and misinformation.
Katharine Viner's long article reiterates standards set by those who established The Guardian in the early part of the 19th century, standards that need reinvigorating in a world destabilised by "crises that are global, national, local and personal". As Viner affirms, "In these disorientating times, championing the public interest – which has always been at the heart of the Guardian's mission – has become an urgent necessity."
Media Development was unable to secure permission to republish "A mission for journalism in a time of crisis". However, the following quote from the article gives a sense of the direction this leading newspaper will be taking over the next few years:
"[The Guardian] will give people the facts, because they want and need information they can trust, and we will stick to the facts. We will find things out, reveal new information and challenge the powerful. This is the foundation of what we do. As trust in the media declines in a combustible political moment, people around the world come to the Guardian in greater numbers than ever before, because they know us to be rigorous and fair. If we once emphasised the revolutionary idea that 'comment is free', today our priority is to ensure that 'facts are sacred'. Our ownership structure means we are entirely independent and free from political and commercial influence. Only our values will determine the stories we choose to cover – relentlessly and courageously."
The article continues:
"We will ask the questions that people are asking, and the questions that no one is asking. Honest reporters approach every situation with humility: they find the people who don't get listened to and really listen to them. They get to know a place. We will get out of the big cities and the big institutions, and stay with stories for the long-term. Our commentary must also be based in facts, but we will keep a clear distinction between news and opinion."
The concept of public service endorsed here has a distinguished pedigree. Public service broadcasting was long championed by professional entities in Europe and North America that sought to provide balanced news coverage which was politically and financially independent. In the words of the BBC's international development charity, BBC Media Action:
"Public service broadcasting can play an important role in shaping identity and a sense of inclusive 'nationhood'. Where political and media environments are becoming more polarised, the role of public service broadcasting as a provider of trusted information and platforms for public debate for all sections of society is becoming increasingly important."
The same can be said of public service media generally – if by "public service" independence, reliability, balance, diversity, and plurality are meant. Therefore, it comes as something of a shock when digital media – lauded as a global commons providing unmediated access to a shared social good that all can enjoy – fail those very same tests.
Of course, because they are market-driven, digital technologies play by different rules. Google's claim "to organize the world's information and make it universally accessible and useful" and Facebook's "to give people the power to build community and bring the world closer together" come at considerable cost – socially, culturally, economically, and politically.
As Jack Schenker noted in "Democratising the digital" (Aeon, 29 November 2017):
"The billions of lines of code that increasingly colonise our private worlds and public spaces are wrapped in a veneer of neutrality, but they are neutral only in the sense that they lead us doubly down whichever roads will generate income for their owners. That drive for income places digital technologies within an ideological framework which is itself deeply biased."
Public service media are well placed to tackle the twin scourges of contemporary journalism: fake news and misinformation. Yet they are not the same and need different remedies. As the European Commission's Report of the independent High level Group on fake news and online disinformation "A multi-dimensional approach to disinformation" (March 2018), makes clear, the term fake news is inadequate to capture the complex problem of disinformation, and it is also misleading:
"Because it has been appropriated by some politicians and their supporters, who use the term to dismiss coverage that they find disagreeable, and has thus become a weapon with which powerful actors can interfere in circulation of information and attack and undermine independent news media."
So where should people turn to for reliable and balanced news, and opinion? In whatever form they take, it has to be to public service media that are editorially independent and free from political and commercial constraints.
However, in a world of global corporate ownerships, supranational telecommunications entities, and unregulated social media – not to mention government interference and Twittering politicians – public service media are looking increasingly fragile.