03 Aug 2016

Media scholars and activists focus on memory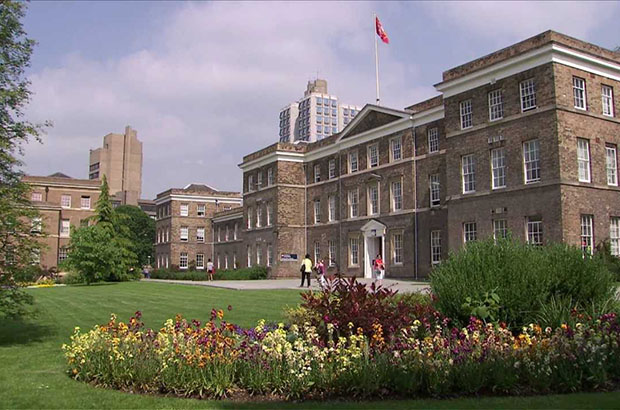 In 2016 Leicester University celebrated 50 years of media and communication research.
---
More than 1,300 participants gathered for the conference of the International Association for Media and Communication Research (IAMCR) held in Leicester, United Kingdom, 27-31 July 2016.
The theme was "Memory, Commemoration & Communication Looking Back, Looking Forward", exploring how technological advances are providing new and innovative opportunities to think about how memory and culture are created, preserved, passed on, and archived
Growing interest in (mediations of) cultural memory presented a timely opportunity not only to look back at which memories get preserved or forgotten, but also to look forward to how cultural memories might be archived, remembered, (re)produced, storied, erased, modified and re-told across time and space.
Participants in the conference also looked back with appreciation on the pioneering work of the IAMCR – in existence since 1957 – and its remarkable contribution to the field of media and communication research.
Before the main event twelve pre-conferences took place on topics such as "Spain's Civil War After 80 Years: The Wound That Will Not Heal", "Anti-Austerity and Media Activism", and "Communication: Right or Duty".
The four days of the conference itself saw an astonishing array of scholarly papers explored alongside presentations by leading communication scholars. Highlights included a plenary on "Memory, Communication and Commemoration" which described the media as contemporary historians of society, pointing to the hegemonic purposes to which the past is put: collective memory as an ideological battleground.
"Memory is socially formed and embedded – a product of social interaction. We can't invent the past, but memory is not simply a matter of retrieval," said Emily Keightley of Loughborough University.
In a second presentation on "Cold War Mindedness and Coverage of Islamic State", Barbie Zelizer of the Annenberg School for Communication explored tensions between objectivity and subjectivity in news coverage.
Quoting Kierkegaard, Zeliger said, "Life must be lived forward, but understood backward". Yet this may only work "when we realise that our look backward may blind us to what is occurring right now."
A roundtable discussion on "Communication Rights and the Right to Communicate in the Digital Media Environment" was chaired by Marc Raboy of McGill University. It explored to what extent there might be universal communication rights that apply equally to all.
Raboy referred in particular to the current situation in Turkey, where human rights violations include the repression of communication rights.
Twenty Turkish communication and media scholars were unable to attend the conference of the because the government of Turkey imposed a ban on international travel for all academics associated with Turkish universities.
Anita Gurumurthy of IT for Change spoke of an expanded democracy and the right of citizens to engage. She said that gender politics are sometimes constrained by new technologies, which need to be resolved before consolidating a right to communicate.
Sonia Livingstone of the London School of Economics underlined the child's right to communicate in the digital age. "In practice we seem to be building a digital world, particularly an Internet, that does not take into account the rights of the child as citizens of the future," she said.
Thomas Tufte of Roskilde University pointed out that communication for marginalized groups requires an inclusive, people-centred, radically participatory model. Communication rights can help address the problem of not having an influence on decisions that affect people's lives.
The IAMCR Assembly that concluded the conference saw Janet Wasko (University of Oregon) elected for a second term as IAMCR President. Graham Murdock (Loughborough University) and Aimée Vega Montiel (Universidad Nacional Autónomo de México) were elected Vice-Presidents, Gerard Goggin (University of Sydney) Secretary General, and Anthony Moretti (Robert Morris University) Treasurer.
The next IAMCR conference will take place in 2017 in Cartagena, Colombia.