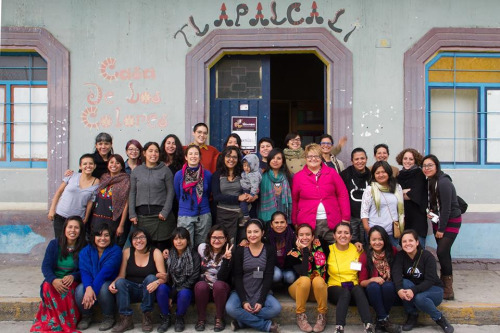 17 Aug 2016

Mexican Women Challenge Media Stereotypes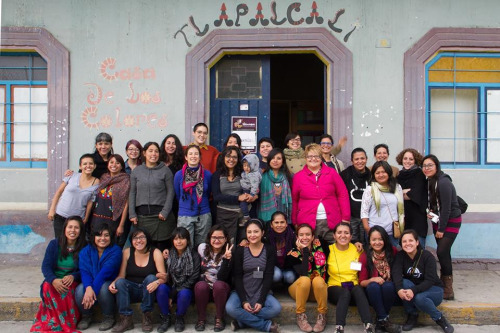 Project participants and project facilitators during a workshop. Photo Credit: La Sandia Digital
In Mexico, the
portrayal of women in the media is marked by stereotypes; women are rarely
portrayed as active subjects with a positive influence in their own
communities.
In this context, WACC partner La Sandia Digital equipped 20 women from
different parts of the country with the tools and skills to tell their own stories. The project was designed to enable participating women to engage in dialogue, work together to promote human rights, share strategies for
social organization, and begin to challenge stereotypes in the media through gender-sensitive content.
Project Highlights
20 women from the
states of Mexico, Chiapas, Colima, Mexico City, Guerrero, Michoacan, Morelos,
Nayarait, Oaxaca, Queretaro, and Tlaxcala participated in a series of training
workshops organized under three axis: using digital tools (with a special focus
on audio, video, text, photography, and radio production training) to tell
stories; disseminating content; and strengthening networks. The trainings were
held in Mexico City, Amecameca (State of Mexico), Amilcingo (State of Morelos),
and Puebla (State of Puebla). The workshops became spaces marked by solidarity and trust.
The project resulted in
the production of media content (features, chronicles, podcasts, personal stories) from the perspective of women and using gender-neutral language. The
content can be accessed by visiting this website: http://vocesdemujeres.mx/. Content was
disseminated through the use of different media and technological tools
available in the communities, as well as through social media.
Many of the participating
women reported feeling more valued in their communities and feeling more
empowered as a result of their participation in the project.
For more information about this project, please contact Lorenzo Vargas, Pathways to Digital Frontiers programme manager, at LV@waccglobal.org