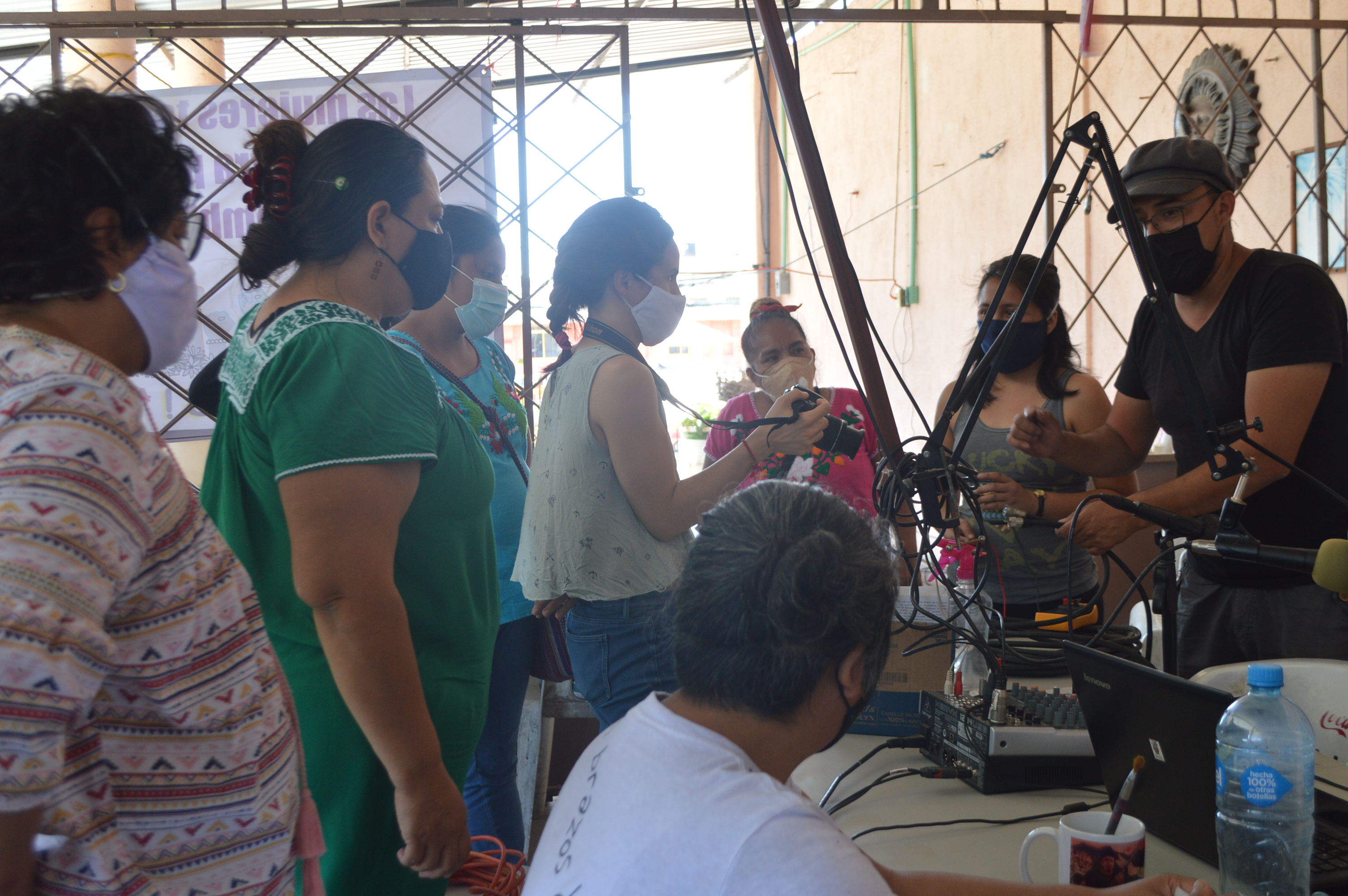 30 Aug 2021

Mexico: Technological self-reliance at the heart of Indigenous radio project

Six Indigenous community radio stations in Oaxaca, Guerrero and Mexico states will soon be equipped with skills and tools that will help them become technologically self-sufficient, as part of a project co-funded by WACC and US-based NGO Cultural Survival. 

Centro de Investigación en Comunicación Comunitaria A.C. (CICC), a Mexico City-based civil society organization focused on community communication and development, will implement the project, Developing Technology Ownership and Sovereignty Among Indigenous Broadcasters in Mexico.  

Community radio stations in the country struggle with sustainability because of the high costs of buying and repairing broadcasting equipment, notes CICC. They also have a limited knowledge of new technologies.  

In an earlier project supported by WACC and Cultural Survival, CICC succeeded in assembling a 300-watt radio transmitter using parts manufactured in Mexico, instead of importing ready-made transmitters from overseas. The first of its kind "Made in Mexico" transmitter (TX FM 300 W MX), which has undergone trials, will reduce the capital costs of radio stations by about 400%.  

With the new project, CICC says it will be able to undertake technical assessments at participating radio stations to maximize the potential of the transmitter and to upgrade it to a newer, more portable version. The upgraded transmitters will then be assembled at these radio stations.  

The project also includes production of media content about the importance of becoming technologically self-sufficient to achieve sustainability and workshops to build the capacity of radio stations to build their own wireless local area networks (WLAN) antennas, which would allow them to broadcast via the Internet.  

Thirty community broadcasters (50% women) are expected to participate in workshops that will teach them how to use and repair the transmitter, the antennas, and other technologies.  

Participating stations include:  
Tohueytlajltol 105.3, an Indigenous and teaching radio station for the Nahua population of San Francisco Ozomatlán in the state of Guerrero. The station has an approximate reach of 67,834 listeners.

 

Radio Tlanixco, Manantial de libertad 96.2 on FM, in the state of Mexico

,

works for the Nahua population, with an approximate reach of 5,307 listeners.

 
 Ndethe Radio 104.4 of FM

,

the voice of the mountains in the state of Mexico

,

works for the Hñatho population of San Lorenzo Huitzizilapan, with an approximate reach of 12,000 listeners.

 
 The Huitepecana "Your Voice," 104.5 (Before Yuku Yata Radio), in the state of Oaxaca, works for the Na Savi peoples of the region, with an estimated reach of 4,289 listeners.

 
Radio Chilate 105.1 of FM, in the state of Guerrero, works for the Na Savi and Me Phaa peoples, with an approximate reach of 62,690 listeners.

 
Ixhuateca Radio 92.1 of FM

,

in the state of Oaxaca, works for the Binniza people, with an approximate reach of 8,959 listeners.

 
Photo above: Community communicators Mhe Phaa and Tun Savi from Radio Chilate 105.1 de FM at a training conducted by the Community Communication Research Center A.C, in Ayutla de Los Libres,  Guerrero, Mexico, by Yara Xadani