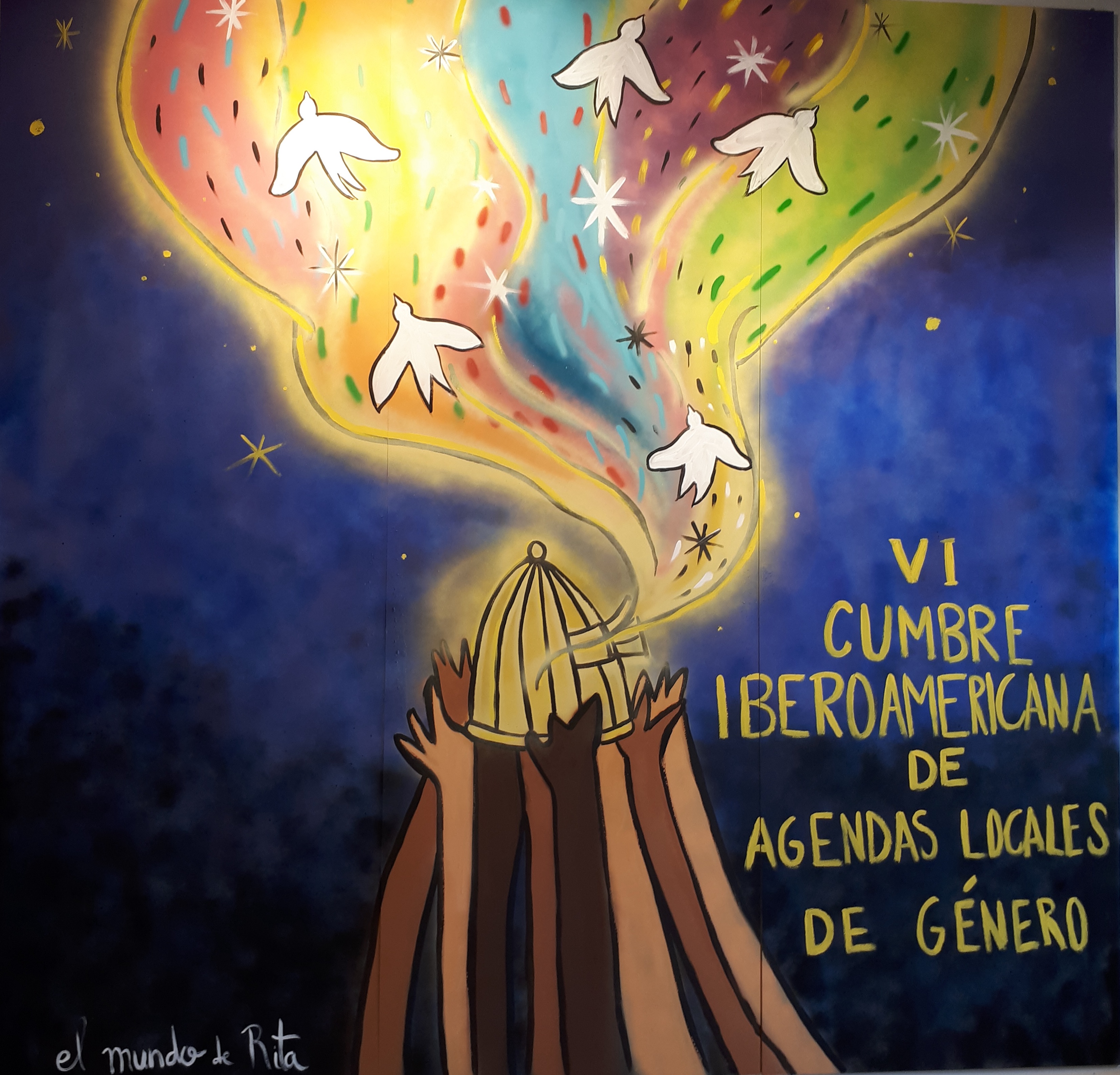 26 Oct 2022

Municipalities are key players in developing gender-just media

The media can be both ally and threat to girls and women. The content media transmit or the conduct they enable on digital platforms can deny the right to live free from violence and discrimination. But local authorities are well placed to drive change, Sarah Macharia, WACC program manager for Gender and Communication, said at the 6th Ibero-American Summit of Local Gender Agendas in Barcelona, Spain, on 19 October 2022.

Macharia, global coordinator of the Global Media Monitoring Project (GMMP) cited the story of Amanda Todd, a 15-year-old Canadian girl who killed herself after enduring sexual harassment online and cyberbullying, as a chilling example of the harm that unchecked media-enabled threats against girls and women can bring.

"The duty of care belongs to everyone," she told municipal leaders attending a policy innovation lab on communication and gender.

Civic leaders are key players in developing gender-just media because they are in close reach of communities, Macharia stressed. "Legislators at the local level have an opportunity to lead in driving accountability – be it through supporting and encouraging community engagement or monitoring local media."
Communication that drives change
Nidya Pesántez Calle, UN Women representative for Bolivia, underlined the need for communication that makes all populations visible, that is not biased, and that challenges stereotypes and thus enables the expansion of individual and collective thinking. "Communication and freedom of expression are rights that allow us to exercise all other rights; communication should be seen as being at the heart of the Sustainable Development Goals."
Pesántez Calle reminded participants of the importance of the local level as the "ideal space to exercise communication as the lever that moves history towards change."
Sandra López Astudillo of GAMMA Ecuador, regional GMMP coordinator for Latin America, encouraged participants to think about introducing a new narrative about gender relations in society. "To change the conversation, we have to start by identifying our current position and in so doing, we realise that symbolic violence is all around us—in our homes, on the street, in the workplace, in our networks, and in the media."
López Astudillo noted that nonverbal communication like news images or ads can be violent as well. "Symbolic violence normalizes acts of violence in the lived experience." She invited participants to build and create in each act of communication a different conversation and culture of respect free of gender stereotypes and discrimination.
The session introduced participants to the annual "salon de comunicación" run by GAMMA's citizens' communication observatory (OCC Cuenca) as a good practice example of collaboration between municipal government and civil society. The Salon, which has received support from WACC, builds critical media literacy at the community level while holding media accountable for sexist and gender-stereotyped content.
GMMP gives mixed picture
Macharia explained how the GMMP media monitoring has been providing analysis and tools for change since 1995, giving evidence of how women and girls are portrayed in the news, the roles they play in stories, and the quality of content from a gender perspective.
She highlighted results of the 6th GMMP in 2020 showing the ongoing struggle for gender-just media. No region has achieved gender equality in news subjects and sources, she said, not even in the Spanish-speaking world, held up during the conference the day before as a forerunner of feminist activism globally.
"What is surprising is just how far behind the digital world depicted in the news lags compared to the physical world."
At the same time, Macharia pointed to signs of progress, for example, the increase in women consulted as subject experts and the fact that high-profile cases such as that of Amanda Todd are sparking public conversations about gender-based violence in the media, in particular misogynistic violence online.
The 6th Ibero-American Summit of Local Gender Agendas on 18–22 October 2022 was convened by the Ibero-American Union of Municipalists (UIM), together with the City Council of Santa Coloma de Gramenet, Spain. Funding support was provided by the Ibero-American General Secretariat, the Inter-American Commission of Women, UN Women, and the United Nations Development Programme.
Mural painted by participants of the 6th Ibero-American Summit of Local Gender Agendas. Photo: WACC/Sarah Macharia.