28 Jan 2014

New projects to help people communicate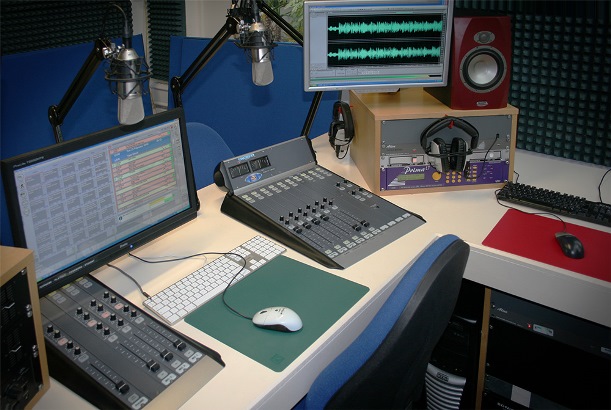 ---
The list of small projects being supported by WACC in 2014 includes a Brazilian group that challenges racist and sexist stereotypes in that country's media, a center in Zimbabwe that empowers girls to use media to change attitudes toward child marriage and a Tanzanian group that uses community radio to raise social and political issues of interest to women.
"The goal of WACC's Small Project Support is to increase access to public communication and relevant information and knowledge for poor, marginalized, excluded and dispossessed people. This helps them to participate in shaping local and national decision-making about priorities and actions that affect their lives," WACC said in its annual list of projects, which can be found here.
Each project also lists the donation amount needed to advance its goals, with information on how donors can make contributions.
In 2014, WACC continues to focus on four areas of advancing and strengthening communication rights: gender and communication, digital frontiers, community radio and rural poverty reporting.
WACC believes that the under-representation of marginalized groups and their opinions and interests in public communication, as well as the prevalence of misinformation and stereotypes, hinders their inclusion and participation in society, governance and human development.
The gender and communication initiative includes projects in Benin, Nepal, Bolivia, Ecuador and Brazil, where Rede Mulher de Educaçao, a non-governmental organization, promotes and facilitates the inter-connection between women's groups all over Brazil, and abroad, constructing a network of services in popular feminist education. It seeks to reduce domestic violence, trafficking in women and sexual violence by identifying gender unfairness and institutional sexism.
Expanding digital frontiers involves groups in China, the Philippines, Spain, the Dominican Republic, Colombia, Mexico and Zimbabwe, where the Creative Centre for Communication and Development "intends to empower girls to use citizen journalism and digital media platforms to change attitudes that perpetuate the practice of child marriage." The center also seeks "to educate and mobilize parents and community members and foster an enabling legal and policy framework to end child marriage."
Low-power community radio broadcasting is often the very definition of a "grassroots" approach to communication. For instance, in Tanzania, Katubuka Women, Children and Environment Development Association aims to expand the scope of broadcasts for women. "Most women's programs … cover issues such as beauty, personal health, family and fashion, but not issues such as rights and liberties, problems and solutions for women or women's perspectives on social problems," said the organization.
Other community radio projects are located in Bangladesh, Argentina, Colombia, Ecuador and Mexico. Community radio is especially important among indigenous peoples of Latin America.
The rural poverty reporting program aims to demonstrate how critical media reporting can strengthen the voices of people living in poverty, articulate their concerns and perspectives and enhance the effectiveness of actions aimed at addressing poverty and inequalities.
In Chile, Radio Estrella del Mar de Achao facilitates community dialogue and builds the capacity of community members to communicate on issues affecting them. Its project will monitor local news media reporting on poverty, seek to reverse assumptions that sustain superficial coverage and to expose the actual causes of poverty in the contexts in which news is produced.
For more information about WACC's small project support in 2014, click here.