15 Oct 2014

New vision of freedom of expression online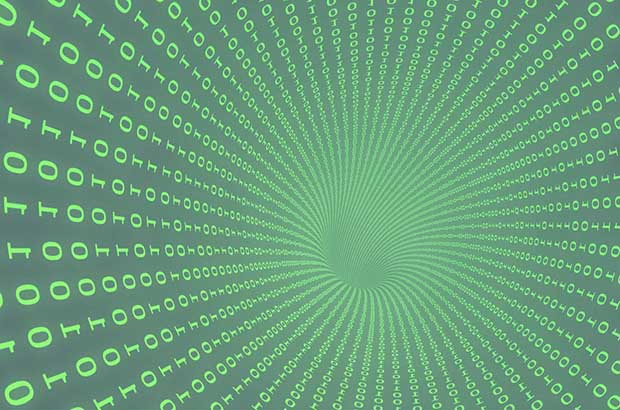 Bits and bytes organize today's world. Photo: Tonydipadova.
---
Internet users from across the globe have created a crowdsourced vision for free expression online.
Over 300,000 people from 155 countries worldwide helped shape a roadmap for a Digital Future that includes everyone and drawn up by Openmedia.ca.
The Our Digital Future report explores the lived experiences of Internet users, artists, and entrepreneurs who want fairer rules for sharing and collaborating online.
The report notes that while media conglomerate interventions in copyright and intellectual property law have envisioned (and sometimes created) regimes where the needs of these conglomerates trump the possibilities of the open Internet, digital creators envision a regime where both sharing and creativity flourish.
From the input of participants, and the many other elements of the "Our Digital Future" process, OpenMedia.ca has distilled three key recommendations:
Respect Creators. "By first ensuring creators have access to the tools they need to create and share in the digital age, we can design a copyright regime that serves the needs of 21st century knowledge and culture creators."
Prioritize Free Expression. "To prioritize free expression we propose an agenda for copyright with four components: prevent censorship; protect fair use and fair dealing; promote access and affordability; and create clear rules to govern the sharing of knowledge and culture online."
Embrace Democratic Processes. "We strongly recommend that political leaders abandon closed-door processes like the Trans-Pacific Partnership (TPP), and instead focus on designing participatory, democratic and transparent forums for the creation of copyright laws that can keep pace with our rapidly changing technology and culture."
The "Our Digital Future" project makes the following concrete policy proposals:
No forced disconnections from the Internet for copyright violations.

Protection for safe harbours.

Notice-and-notice systems for preventing infringement.

Promotion and protection of Creative Commons.

Clear process for creators to dedicate their works to the public domain.

Broad protections for fair use/fair dealing.

Fair use/fair dealing exceptions for transformative commercial remixes; copyright

exemptions for amateur and non-commercial remixes.

Reasonable, civil (not criminal) penalties for sharing copyrighted materials – civil liability geared towards compensation for culture and knowledge creators.

Copyright terms focused on compensating creators during their lifetime, and enriching the public domain at their death.

No criminal penalties for Digital Rights Management (DRM) circumvention; no penalties for DRM circumvention to allow legal uses of content.

Clear, simple copyright rules, designed to be accessible to the people they're intended to serve.

Copyright rules created through an open, transparent and democratic process.
Download the complete report here.