14 Oct 2016

On the Screen (MD2016/4)

Karlovy Vary (Czech Republic) 2016

At the 51st International Film Festival (July 1-9, 2016) the Ecumenical Jury Prize went to Le Confessioni (The Confessions) directed by Roberto Andò (Italy, France).

Motivation: A film with a balanced use of symbolism and a clean aesthetic, reflecting on silence, time and human vulnerability as well as the possibility of redemption, which calls out for breaking away from pragmatic cynicism and control in power decision making as opposed to consciousness and return to essential principles of Christianity.

Synopsis: A charismatic monk named Roberto Salus is a guest at a meeting of G8 finance ministers held at a luxury hotel on the Baltic coast. But who invited the taciturn friar in the snow-white habit? And who killed one of the financiers who are planning radical changes to the world economic order? (Festival information;

Members of the 2016 Jury: Susanne Charlotte Knudstorp, Denmark; Maria José Martinez, Ecuador; Joel Ruml, Czech Republic; Stanislav Zeman, Czech Republic.

Yerevan (Armenia) 2016

At the 13th Golden Apricot International Film Festival 10-17 July 2016 the Ecumenical Jury, appointed by INTERFILM and SIGNIS, awarded its Prize to Immortal directed by Seyed Hadi Mohaghegh (Iran, 2015).

The film is about a sixty-year-old man searching ways for ending his life as he feels guilty for the death of his family. It touches upon family relations and reveals the humanity and dignity of a person who, until his death, has a living love towards his only surviving grandson.

The film manages to realize its objectives in a highly aesthetical and impressive quality. Through traditional oriental film-making the images of the nature and the local inhabitants seem quite vivid which helps to convey the essential issues of our death and life.

Members of the 2016 Jury were: Ákos Lázár Kovács, Hungary (President); Anita Uzulniece, Latvia; Very Rev. Fr. Garegin Hambardzumyan, Armenia.

Venice (Italy) 2016

At the 73rd Mostra Internazionale d'Arte Cinematografica the 6th INTERFILM Award for Promoting Interreligious Dialogue went to White Sun directed by Deepak Rauniyar (Nepal, USA, Qatar, Netherlands 2016).

Motivation: A light-footed multi-generational story after the irreconcilable conflicts between royalists and Maoist guerrillas (1996-2006) in a small Hinduist village in Nepal. The film opens up interreligious access for a wide audience by showing in a humorous but respectful way how the authorities of the village argue with each other about burial rituals, politics, castes and a fatherhood.

The director stages the conflict between a religious and a secular way of life, between tradition and modernity. Rauniyar's hopeful message: Let the open-minded next generation try a new beginning!

Members of the 2016 Jury: Johanna Haberer, Germany (President); Tiago Ignacio Branchini, Italy; Ivan Madeo, Switzerland; Denyse Muller, France.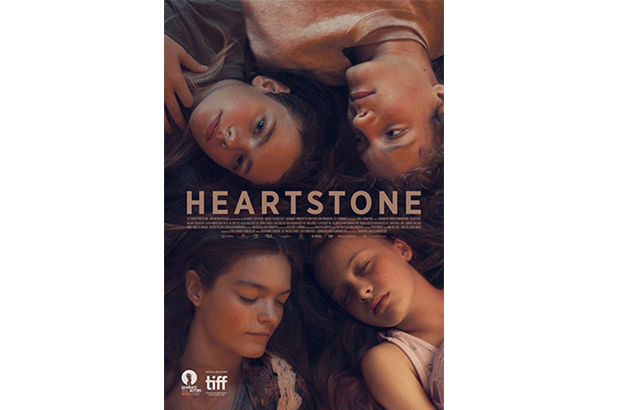 Warsaw (Poland) 2016
At the 32nd Warsaw Film Festival (October 7-16, 2016) the Ecumenical Jury appointed by SIGNIS and INTERFILM awarded its Prize to Heartstone (Hjartasteinn) directed by Guđmundur Arnar Guđmundsson (Iceland/Denmark 2016) for its comprehensive vision of a childhood close to nature in a remote Icelandic village.
The film (poster below) describes the shifting feelings of two friends at the verge of maturity searching for their identity. Adapting to changing social surroundings, their relationship will have to get along with their family members and friends, boys and girls and ongoing gossip. In a delicate way the director describes the ability for rebirth.
Synopsis: A remote fishing village in Iceland. Teenage boys and best friends Thór and Christian experience a turbulent summer as one tries to win the heart of a girl while the other discovers new feelings towards his best friend. When summer ends, it's time to leave the playground and face adulthood.
Members of the 2016 Jury: Ingrid Ruillat, France (President); Mariola Marczak, Poland; Jan Piotr Michałowski, Poland.