04 Jun 2015

Periodismo Indígena una nueva alternativa de medios de comunicación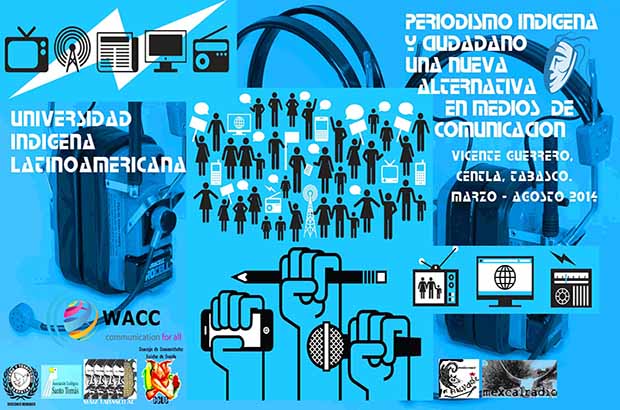 Mexico
Villa Vicente Guerrero is a community part of the Municipality of Centla, Tabasco State, Mexico. Most community members are of indigenous background. The areas around Centla have historically faced a number of social challenges as a result of entrenched political divisions, and have also had to bear the environmental impact of oil and mineral extraction.

This project, led by the Asociacion Ecologica Santo Tomas S.A., hoped to lay the foundations of a sustainable community communication project in Villa Vicente by assembling a team of community communicators interested in establishing their own media platform. This outcome was to be achieved through the delivery of a series of practice-oriented workshops on community media organizing and production.
The project was successful in achieving stated objectives.
– 30 people (16 men and 14 women) participated in the workshops delivered by Asociacion Ecologica Santo Tomas S.A.. Most of the participants were youth. This is 9 more people than the anticipated 21 participants. Workshops focused on video production, magazines and press, photography, and radio; and were facilitated by people with solid background in media production.
– Workshop participants had the opportunity to cover a number of community events and broadcast their media products using an FM transmitter borrowed from a nearby station. The broadcasts reached people within a 10 km radius and attracted quite a bit of local attention.
– In addition to Villa Vicente, 8 communities were involved in the workshops. This three less than anticipated; this drop was the result of difficulties for community members to reach the building where the workshops were delivered.
– A group of 5 young people (3 men and 2 women) have decided to move the project forward and are now working to establish a permanent community radio station.
– Key alliances were formed with other local actors, such as the Community Council of Centla, the Intercultural University of Tabasco, and other community groups nearby. There have been calls to replicate the training workshops in other locales.
– Existing challenges for the long-term sustainability of the project are linked to access to funding to set up a radio station and purchase equipment.
– As a result of this project, the Asociación Ecológica Santo Tomas S.A. became a prominent player in the community radio in Tabasco State. They were even invited to attend a conference on the topic held in Oaxaca in April 2015.
– The most significant result of the project was that community members, particularly youth, are now aware of the potential of community radio to highlight issues that are important to them and their families and communities, and are beginning to work together to establish their own community radio station.